Did Michael Weatherly Just Confirm Pauley Perrette's Return To 'NCIS'?
If it was up to Michael Weatherly, Pauley Perrette would have never left NCIS in the first place. The actor was recently asked about the possibility of Perrette returning to the hit crime procedural following her departure in Season 15. In a surprising move, it sounded like Weatherly confirmed that Perrette will reprise her role as Abby Sciuto in the near future.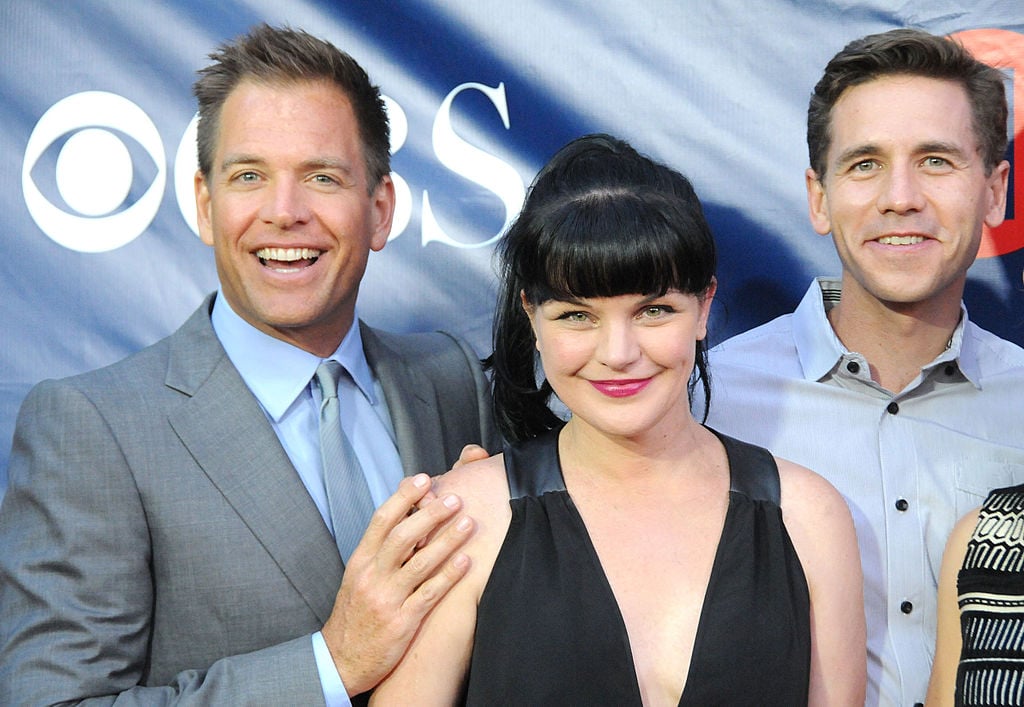 Weatherly admits Perrette will be back in action
Perrette exited the series at the end of Season 15. The actress left the show amid speculation of a growing feud between her and Mark Harmon. Perrette has not confirmed that she is in talks to return to the show, though she has remained in contact with several of her former co-stars, including Weatherly.
In fact, the two exchanged heartfelt tweets during her final episode, which confirms that their friendship extends beyond the set.
According to TV Insider, Weatherly recently addressed the likelihood of Perrette returning as Abby in a future season, though he did not offer a definitive return date. Nothing official has been announced, but it definitely sounds like Weatherly has an inside track on what's about to go down. Does this mean that Perrette will be back in action by the start of Season 17?
"I know that Pauley Perrette will be back in some capacity," Weatherly shared. "I'm just saying. And I think that she's gonna be — I think everyone misses her already, and she'll be back and funnier than ever."
Perrette supports Weatherly amid sexual assault allegations
Earlier this year, Eliza Dushku came forward with allegations that Weatherly had sexually harassed her on the set of NCIS. Weatherly later apologized for his actions and admitted that he may have made inappropriate jokes at work. He also expressed regret for what happened and says that he now understands what he did wrong.
Shortly after Dushku informed CBS of Weatherly's behavior, the network reportedly paid her $9.5 million. CBS says that the money was not a settlement to keep Dushku quiet and instead represented what they owed her if her contract had not ended.
In response to the scandal, several of Weatherly's co-stars have come forward with their support on social media. This includes Perrette, who praised Weatherly for being a man she loves and respects, and Sasha Alexander, who noted that her co-star's heart was about as "big as they come." The actor's other former NCIS co-stars, such as Harmon, Sean Murray, Rocky Carroll, Brian Dietzen, and David McCallum, have remained mum on the issue.
Inside Perrette's post-'NCIS' life
Perrette has yet to return to the acting world since leaving her longtime post on NCIS. While she hasn't started any new acting projects, Perrette has been keeping herself plenty busy. For starters, Perrette frequently posts on social media and has been using her large following to promote her political views.
The actress has also been fighting rumors that she recently launched her own makeup line. Perrette's likeness was featured in some skincare ads on social media, sparking rumors that she had started a new business venture. Although we would love to see Perrette's take on beauty products, she later shut down the rumors and assured fans that the ads were completely fake.
Perrette will return to CBS next fall in Broke, so that doesn't leave a lot of time for returning to NCIS.
'NCIS' says goodbye to another fan favorite
Following Weatherly's exit in Season 13 and Perrette's departure in Season 15, it seems like our favorite characters are dropping like flies. This season, fans were forced to say goodbye to yet another mainstay on the show in David McCallum's Donald "Ducky" Mallard — at least that is we originally thought.  Ducky confirmed that he is retiring during the episode, "Bears and Cubs," though another company has since given him a new job.
The new position means Ducky will be sticking around for at least a few more seasons, unless something shocking happens. It also allows McCallum to remain on the show at least part time, especially considering how he wanted to cut down on his involvement. The move could also provide a way for Palmer to become the new Chief Medical Examiner, which would provide a fresh storyline for Season 16.
New episodes of NCIS air Tuesday nights on CBS.