Did Mike Tyson Buy His Tigers From 'Tiger King' Joe Exotic?
Mike Tyson joined the millions of other people who recently watched the Netflix hit Tiger King: Murder, Mayhem and Madness. But while so many were captivated by the world of cat breeding and the colorful characters featured in the docuseries, Tyson took time to let everyone now that he is the "original Tiger King."
Joseph Maldonado-Passage, who goes by the name Joe Exotic, is a former zoo owner currently in prison after he was convicted on several counts of animal abuse and a murder-for-hire plot to kill his archnemesis, Big Cat Rescue founder Carole Baskin. After seeing the documentary, some have wondered if Exotic sold Tyson his tigers. Read on to find out what the former heavyweight champ has admitted about that.
How many tigers did Mike Tyson own?
Over the years, the boxing great owned three tigers–Kenya, Storm, and Boris.
Tyson purchased the tigers in the '90s. He learned just how dangerous the big cats can be and ended up paying a woman after Kenya bit off her hand.
According to him, a woman jumped over the fence of his mansion and when she tried to play with the Bengal tiger, Kenya took her hand right off. Tyson said he paid her $250,000 because of how badly she was injured. Eventually, the champ was forced the give up Kenya and his other large cats.
Tyson recently reflected on his decision to own the big cats as pets in the first place when speaking to rapper Fat Joe on Instagram Live.
"You can't believe what they can do to human flesh–I had no idea. I was foolish then. There's no way you can domesticate these cats 100 percent," he explained. "There's no way that's going to happen. They'll kill you by accident. Especially when you're playing rough with them, you're punching them back. They get hyped up, hit you back and you're dead."
Tyson continued, "I loved them–I used to sleep with them. I'm just happy I educated myself. I was doing the wrong sh*t. I shouldn't have had them in my house, believing they were domesticated. I was wrong."
Did he get the tigers from Joe Exotic?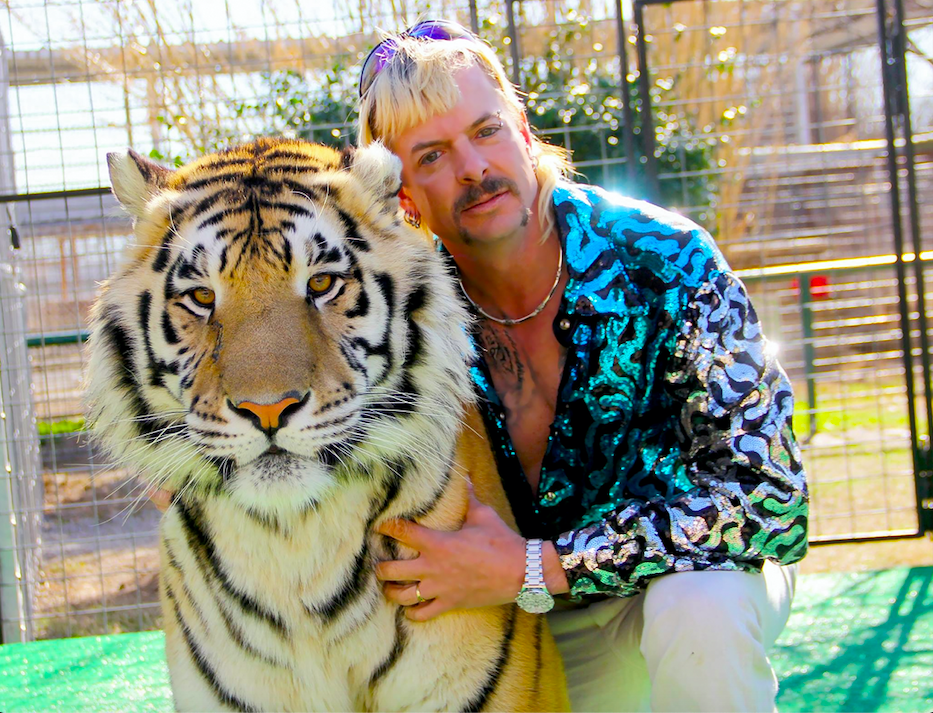 So did the champ get his big cats from the other Tiger King? Well, that's definitely a possibility.
"It could have been, maybe where I got my cats could have got their cats from Joe. But I don't know," Tyson told the Daily Mail, adding that he always knew of Joe Exotic. "If you are in the exotic animal world, you are aware of him."
As for what he thinks of Exotic and some of the other folks featured in the series now Tyson said, "People always say these people are scumbags. But these are amazing people with what they can do with their ingenious minds and control over other people's minds. These guys are born leaders."
Read more: 'Tiger King': Which Star of the Documentary Has the Highest Net Worth?
Check out Showbiz Cheat Sheet on Facebook!