Did Miley Cyrus Graduate From High School?
Today, Miley Cyrus is recognized for her music, plus various film and TV roles. But like any other kid, she attended school when she was young. While her education didn't look like everyone else's, she recognized the importance of getting a degree. So did Miley Cyrus graduate from high school in the traditional sense?
Miley Cyrus grew up on TV sets
Growing up in a show business family, Cyrus was immersed in the entertainment world right away. But she did have some semblance of normalcy, attending Heritage Elementary School in her native Tennessee. "Miley has always been very talented," said her second-grade teacher, noting, "she wrote poetry, and she was very musical."
Everything changed when she landed the role of Miley Stewart in the Disney Channel series Hannah Montana as a preteen. Like her young co-stars, Cyrus received on-set education via a private tutor. When she finished filming the fourth and final season of the series, titled Hannah Montana Forever, in 2010, she was 17 years old.
Did Miley Cyrus graduate from high school?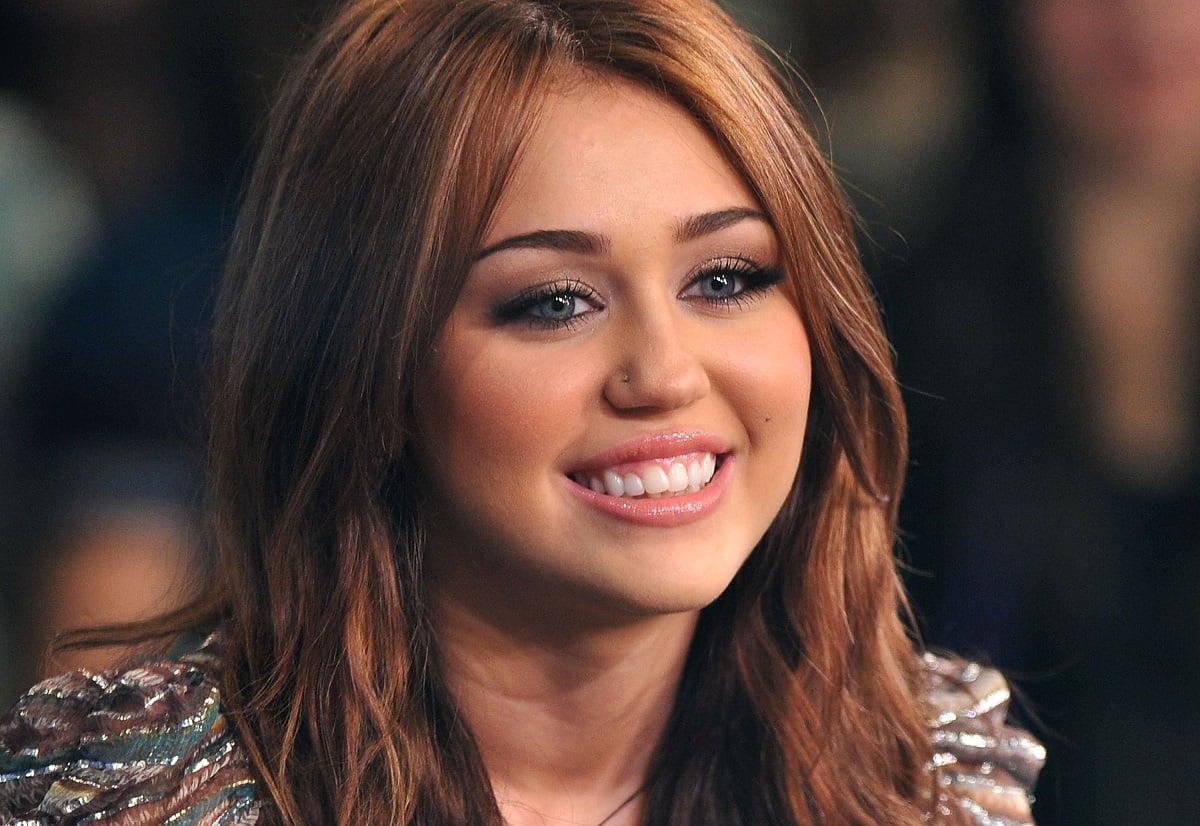 RELATED: What Miley Cyrus Learned From 'Hannah Montana': 'I Didn't Know How Lucky I Was'
In the final episodes of Hannah Montana, Miley Stewart graduates from high school and decides to go to college with her best friend, Lilly (Emily Osment). She turns down the opportunity to become a movie star. But the real Miley decided to take the opposite path when she finished high school.
"I'm not gonna go to college right now," Cyrus said on The Bert Show in 2010 (via Us Weekly). However, she didn't shun higher education as a possible future pursuit. "I am a firm believer that you can go back at any age you want, because my grandma went back to college at 62 years old," she continued.
Cyrus dedicated a song to 2020 graduates
Unsurprisingly, Cyrus' plan worked out. Though her movie career never really took off after box office bombs like LOL and So Undercover, she dedicated herself to music. She released several popular albums, such as 2013's Bangerz and, more recently, her first rock record, 2020's Plastic Hearts.
Not only does Cyrus write and record hit music, but she's also delved into another side of the industry. For her first Plastic Hearts single, "Midnight Sky," she directed the music video. Cyrus later co-directed the music video for "Prisoner," her duet with Dua Lipa, and has stated she plans to continue self-directing.
While formal education doesn't appear to be in the plans for Cyrus anytime soon, she supports those who choose that direction. In 2020, she participated in Facebook's virtual graduation ceremony, where she sang the Hannah Montana: The Movie song "The Climb." She also posted a message on her social media:
"Congrats to all of the high school and college graduates of 2020! It was my honor to celebrate all you've accomplished! This isn't the end but just the beginning! I look forward to seeing how you all use the tools and skills you've been given to create a world fueled by fresh perspective, innovation, and ACTION! The future is yours! I'm on your team!"