Did Miley Cyrus Quit Acting? She Once Said She Was 'Never Doing That Again'
These days, Miley Cyrus is known best for her music. But a decade ago, many would have been more apt to call her an actress, given her starring role in the Disney Channel series Hannah Montana. Cyrus hasn't done as much acting as you might expect for someone who started off the way she did. Has she quit Hollywood altogether?
Miley Cyrus starred in 'Hannah Montana'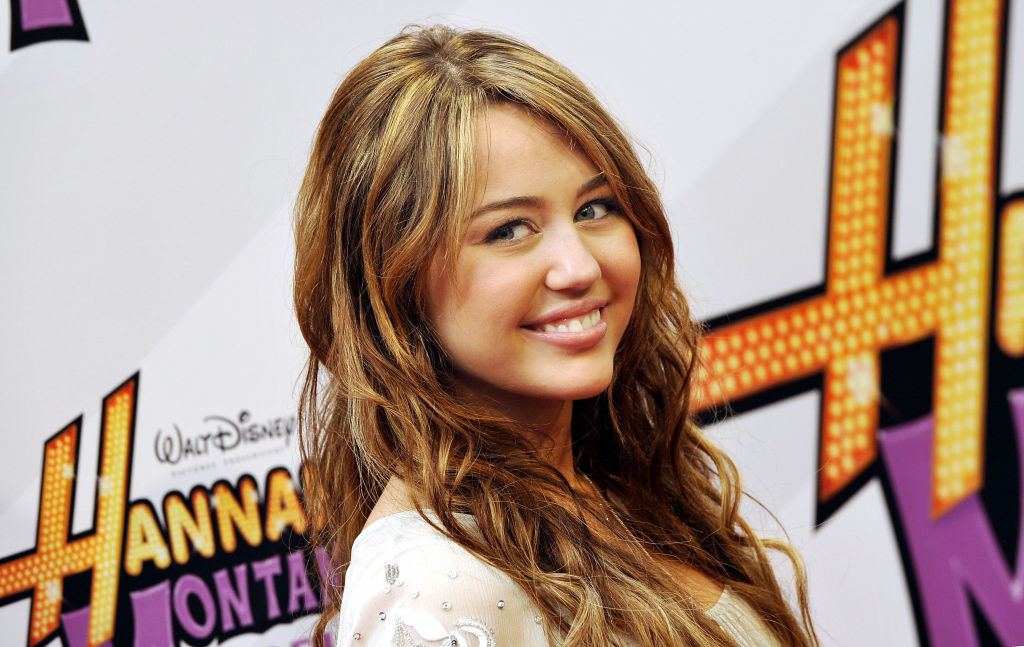 For some celebrities, it can be difficult to pinpoint their breakout role. And though she had a couple of very small credits to her name before it, there's no doubt in anyone's mind that Hannah Montana was what made Cyrus a star.
The actress appeared on the series from 2006-2011, and it took her from "Billy Ray Cyrus' daughter" to full-fledged celeb in her own right. The series was so big that Cyrus had crossovers on other Disney properties and even got her own theatrical release with Hannah Montana: The Movie.
She launched her film career with 'The Last Song'
Even before Hannah Montana came to an end, Cyrus was ready to move on. She starred in the romantic drama The Last Song, based on the Nicholas Sparks book of the same name. This was a pivotal time in her career: Not only was she starring in a major studio film, but she was separating herself from her previous character.
A lot changed for Cyrus with that movie. It was where she met her future ex-husband, Liam Hemsworth, and was to act as a transition into more adult roles. Unfortunately, she wasn't ever able to maintain that momentum.
Music was always a part of Cyrus' acting
From the very beginning, Cyrus was also a musician. Her character on Hannah Montana — Miley Stewart — is a performer herself, one dealing with super-stardom while also trying to balance a normal life. If a bit meta (especially seeing as her dad played a character a lot like himself on the show), it served as a vehicle for Cyrus to consistently show off her abilities while still at her "day job."
Though she then had to work to establish herself as an artist separate from the Disney Channel persona created for her, Cyrus has continued to take on roles that allow her to express herself musically. For instance, she sang "When I Look at You" for The Last Song soundtrack.
At one time, she quit acting
Cyrus' subsequent films, like romantic drama LOL and action-comedy So Undercover, didn't do well at the box office. So she refocused on her music career. In a 2013 MTV special, she announced her desire to quit acting, saying, "I did one movie and I came back and said, 'I'm never doing that again. I'm going to do music for the rest of my life.'"
However, we now know that wasn't exactly true. In addition to more casual cameo appearances, Cyrus starred in the Amazon miniseries Crisis in Six Scenes in 2016. And in 2019, she starred in an episode of Black Mirror "Rachel, Jack and Ashley Too" as Ashley O, a pop star who is fed up with her manufactured image.
Cyrus hasn't acted since this tragic event
Cyrus isn't exactly pursuing a career in film or TV at this time — that much is clear. And, as far as we know, she hasn't taken on any roles since the Black Mirror episode. Interestingly enough, that might not be a coincidence.
In her 2019 Vanity Fair profile, Cyrus revealed that she was filming "Rachel, Jack and Ashley Too" in South Africa when the Malibu home that she shared with her then-fiance Hemsworth burned in the Woolsey fires of Oct. 2018. This "unsettling" experience could be what has kept her from returning to acting.