Did Nicolas Cage Ever Use His Real Last Name Coppola Name as an Actor?
Nicolas Cage was born Nicolas Coppola, the son of August Coppola and Joy Vogelsang, in 1964. Cage's father August was the older brother of Francis Ford Coppola, the director of The Godfather (1972), The Conversation (1974), and Apocalypse Now (1979). So Cage grew up the nephew of a Hollywood titan.
That might seem like the ideal situation for Cage, who began acting as a teen at Beverly Hill High. At 15, he moved to San Francisco (Francis Coppola country) and took a class at the American Conservatory Theatre. And Cage began auditioning for stage and screen roles.
However, he quickly came to regard his family connections as a hindrance. "Casting agents would spend the entire audition asking about my Uncle Francis," he once told Entertainment Weekly. In brief, casting agents didn't think Cage needed a break — he had better connections than anyone.
So Cage decided to change his last name in the early '80s. By the time he landed his role in Valley Girl (1983), he'd already begun using his stage name. However, he did rack up two early credits as Nicolas Coppola.
Nicolas Cage went by 'Nicolas Coppola' in a TV pilot and 'Fast Times at Ridgemont High'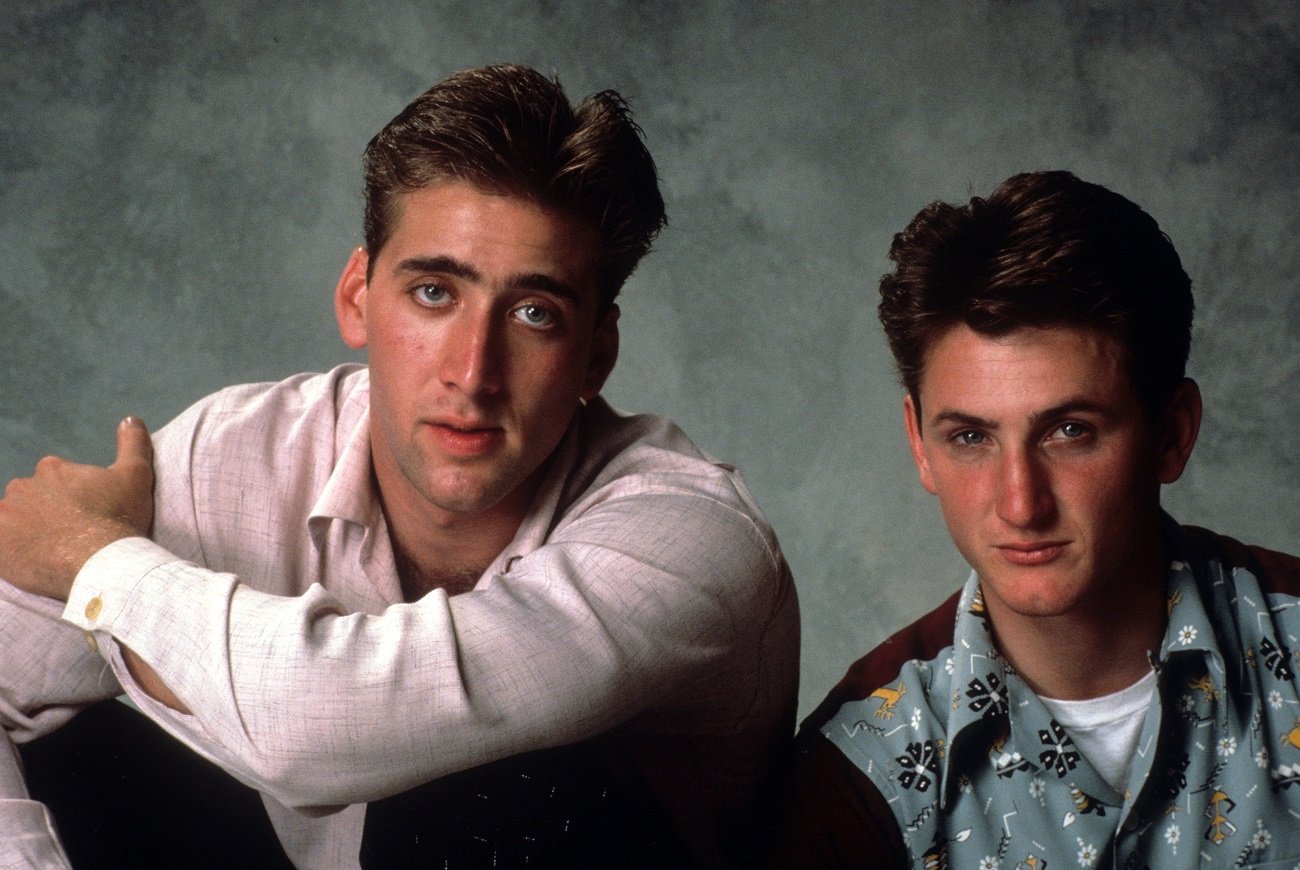 RELATED: 'The Godfather III': Why Sofia Coppola Played Mary Corleone Instead of Winona Ryder
In 1981, Cage landed his first screen role in The Best of Times, a pilot film for a series that was never picked up. While the part wasn't what Cage had in mind for his career, he felt encouraged by the rapid progress he'd made.
"I was 17," the actor recalled in Nicolas Cage: Hollywood's Wild Talent (1998). "It was a very bad television show, but just getting the part surprised everyone, because I'd kept [the auditions] to myself. I still feel proud about it because it was something that happened of its own accord."
That role would stand as the first of two that feature his name as Nicolas Coppola in the credits. The second is one that people still watch: Fast Times at Ridgemont High (1982). Cage went out for the Brad Hamilton role (played by Judge Reinhold) but settled for the part of Brad's friend.
You have to watch carefully to see Cage in it. In one of his moments, Cage's character sticks a crude sign on a high school student's back. Cage actually shot more scenes as his character "Brad's Bud," but most didn't make the final cut of Fast Times at Ridgemont High.
'Fast Times at Ridgemont High' actors made fun of Cage for his Coppola name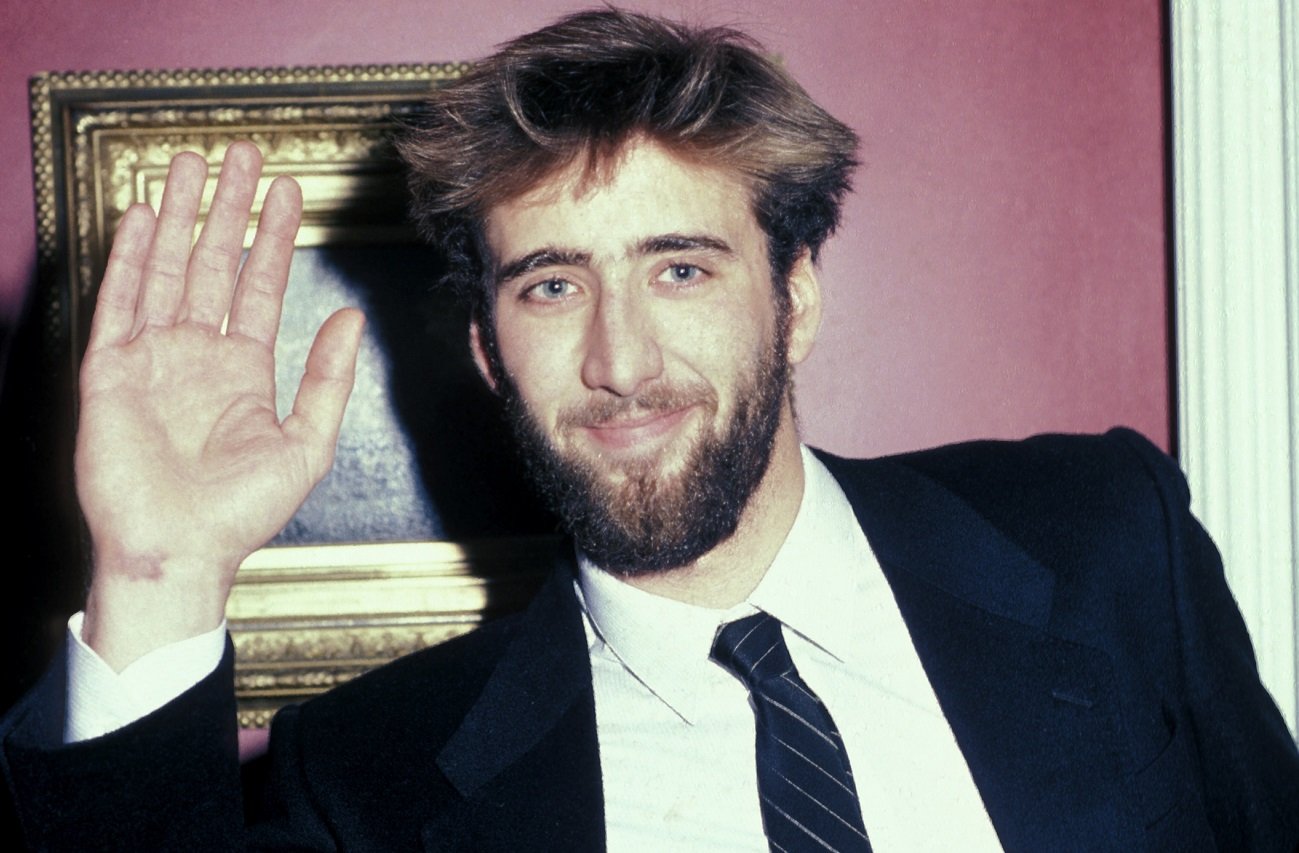 By the time he landed his breakthrough Fast Times at Ridgemont High role, Cage was already convinced that the Coppola name did more harm than good. And, during the shoot, he realized how it colored the way other actors thought of him.
"I was the brunt of jokes because my name was still Coppola," Cage said in Hollywood's Wild Talent. "On the set, some of the actors would get together outside my trailer and recite a version of Robert Duvall's line from Apocalypse Now."
The actors transformed Duvall's famous "I love the smell of napalm in the morning" to "I love the smell of Nicolas in the morning." (The horror.) Clearly, the time had come for Cage to move on from the family name. Yet he didn't burn any bridges. When Francis Coppola made Rumble Fish (1983), Cage played a part in the film.