Did Olivia Jade Know Her Application to USC was Bogus?
Olivia Jade, a YouTube creator, is at the center of the college admissions scandal currently rocking the country. Did the social media influencer know about the scam?
A popular social media influencer and makeup guru is now at the center of a prolific college admissions scandal. Olivia Jade, the daughter of Lori Loughlin and Mossimo Gianulli, was allegedly admitted to the University of Southern California under false pretenses. According to court documents, Loughlin and Gianulli stopped at nothing to get their two daughters into the highly-ranked school. Faked athletic achievements, doctored test scores, and ghostwritten college entrance essays are just a few of the alleged tactics used by disgraced college admissions coaches to secure several students spots in their schools of choice.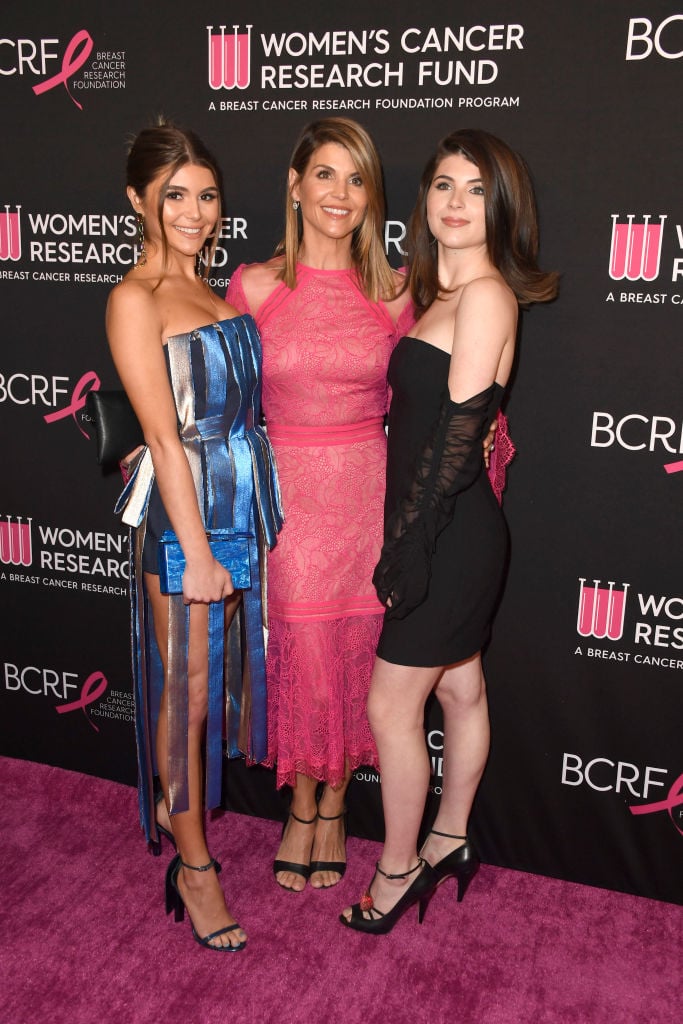 While the implications of the scandal are far-reaching, everyone wants to know if the kids were aware of the scam. So, did Olivia Jade know what her parents were plotting to ensure that she not only attended college but attended the college they wanted?
Did Olivia Jade know about the USC scam?
While Jade's future at USC hangs in the balance, both of her parents have been hailed in by the FBI. Loughlin, who was picked up by FBI agents after arriving back in Los Angeles is now home on a $1 million bond. The Full House actress, and her famous fashion designer husband, Mossimo Giannulli, allegedly paid $500,000 to secure their two daughters, Olivia Jade, 19 and Isabella, 20, spots at the prestigious University of Southern California.
While court documents reveal that both Loughlin and Giannulli worked together to doctor their daughters' applications, court records do not name the two girls as defendants. It is not yet known if the siblings were aware of the scam or if they took an active role in faking their applications.
Will Olivia Jade be kicked out of USC?
USC is evaluating each student involved in the bribery scandal on a case-by-case basis. According to TMZ, if a student was aware that their applications were doctored, they will be expelled. Students who were not aware of the scam will be further evaluated and dealt with by school officials.
While there is evidence that many of the students involved in the scheme had no idea what was going on, both Olivia Jade and her sister Isabella Giannulli posed for photos with rowing machines. According to the Mercury News, the images were used to admit both the Giannulli sisters as crew recruits. Neither sister is part of the team. It is not known if the pair were aware of what the photos were being used for.
Olivia Jade gets slammed on social media
While Loughlin quickly deleted all of her social media accounts once she made bail, Jade, and Giannulli have left their profiles up. Jade has not posted on Instagram since February 28th, and her last tweet came through on March 10th, just days before both of her parents were arrested on a slew of charges stemming from the allegations. 
The elder Giannulli sister was photographed arriving at her parent's home to lend her support on March 13, while Olivia Jade was last spotted on a yacht in the Bahamas for spring break. The 19-year-old college freshman was ironically spending the holiday with Gianna Caruso, the daughter of Chairman of USC's Board of Trustees, Rick Caruso. Gianna also attends USC.
Jade has been slammed on social media platforms for the scandal. Celebrities and media outlets have weighed in on the Instagram-influencers past tweets and videos, all of which document her reluctance to attend school. Before her admission at USC, Jade attended the famed Marymount High School. Federal agents have demanded records from the prestigious prep school, according to Insider.