Did Pacey and Joey Get Married in 'Dawson's Creek'?
Though Dawson's Creek went off the air in 2003, it's earned many new (and returning) fans now that it's available to watch on streaming services like Netflix and Hulu. But some may forget exactly how things worked out for beloved characters like Pacey and Joey. Did they end up together?
Pacey Witter and Joey Potter begin as friends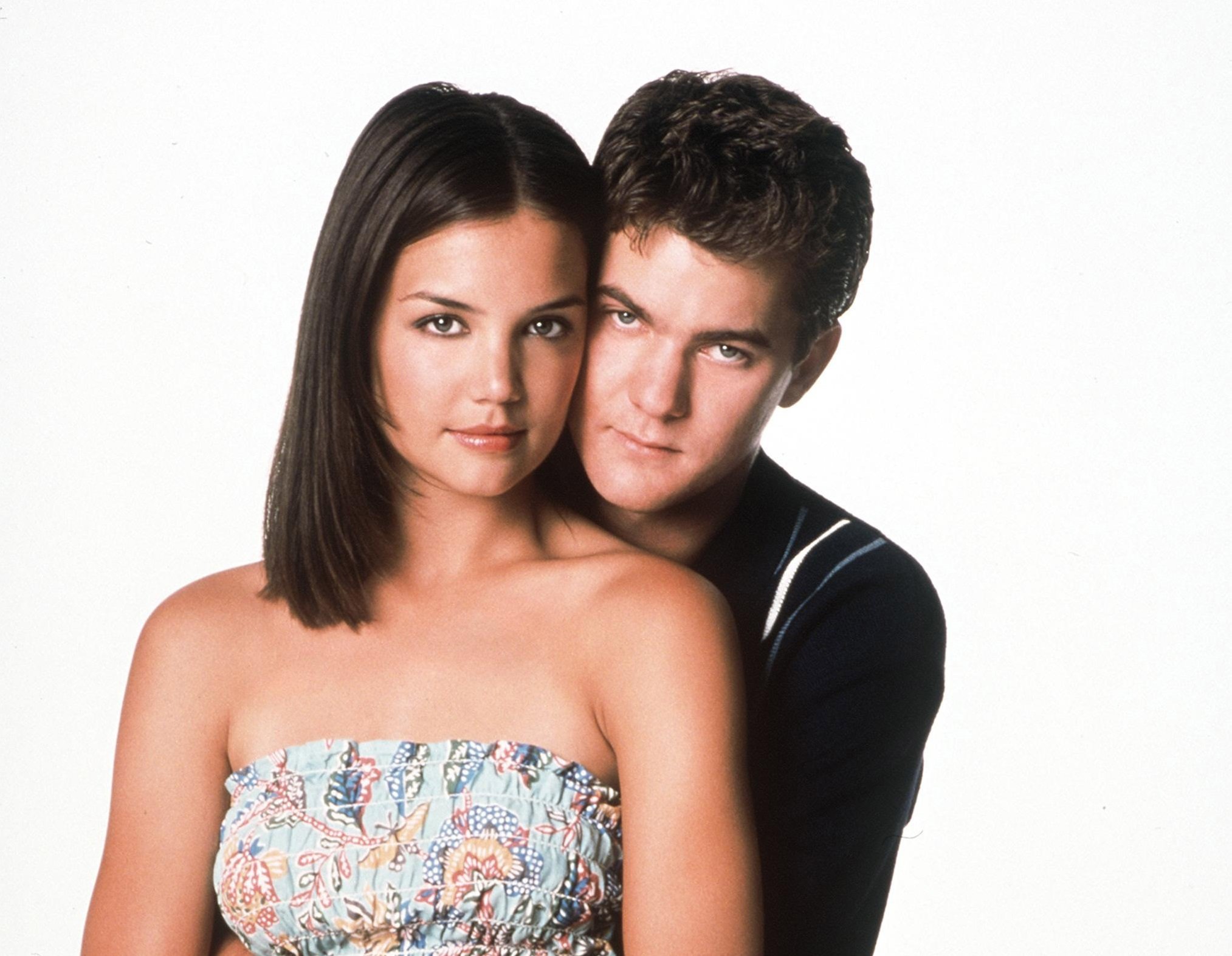 Pacey Witter (played by Joshua Jackson) and Joey Potter (Katie Holmes) began Dawson's Creek as (somewhat reluctant) friends. Both are much closer to the titular Dawson Leery, for whom Joey has romantic feelings. Joey and Pacey frequently interact in season 1, though often because of Dawson.
One of the first times Pacey and Joey are together without Dawson is when they're paired up for a science project. They argue the entire time but end up having fun. Pacey finds he's drawn to Joey and kisses her. But she only has eyes for Dawson. Pacey keeps his feelings to himself and quickly moves on.
They grow closer in 'Dawson's Creek' Season 3
In Dawson's Creek Season 2, Joey dates Dawson, then Jack McPhee, then Dawson again. Pacey enters into a relationship with Jack's sister, Andie, which grows series and lasts into season 3. But both Pacey and Joey find themselves single early in the season. And after Dawson asks Pacey to keep an eye on Joey, they grow closer.
At first, Joey and Pacey spend time just as friends. But they grow closer, and Pacey develops feelings for her. Joey realizes she has feelings for him, too, and they start dating. They break up briefly because of Dawson, but, in the finale, Joey chooses Pacey over Dawson and spends the summer with him.
Many consider Pacey and Joey to be the true romance of the show
Pacey and Joey date throughout nearly all of Dawson's Creek Season 4. They break up at their senior prom. They date other people when Joey goes to college and later mend their friendship. Joey and Pacey's feelings for one another become apparent again in season 6.
In the Dawson's Creek series finale, while takes place years after the events of season 6, Joey once again has to choose between Pacey and Dawson. She ultimately chooses Pacey. Though some fans thought she was always destined to be with Dawson, others believe Pacey is her true romantic match.
Creator Kevin Williamson thinks they got married
In 2018, the Dawson's Creek cast celebrated 20 years since the show began. When asked how he would approach a Dawson's Creek revival, creator Kevin Williamson stated that while he believes Joey and Pacey tied the knot sometime after the series finale, it wasn't all smooth sailing.
"I think they had a family," Williamson said. "I think they got a divorce. And I think that when we meet them, they're in a very, very dark place." But he believes they'll recover. "They just can't stop that magical thing that exists between them," Williamson said. "I think we would sort of have to watch them fall in love all over again.