Did Paul McCartney and John Lennon Make Up Before John's Death?
Being the world's most famous band can as stressful as it is exhilarating. Then there's the unprecedented level of fame and success The Beatles had. George Harrison once described the experience as "being boxed up for 10 years."
By the end, the band members' tempers flared on a regular basis. After The Beatles split up in 1970, the animosity carried over into their solo recordings. You can hear a little bit on George's All Things Must Pass, but Paul McCartney took it a step further on his second solo album.
That's when Paul took aim at John Lennon, who responded in savage fashion with 1971's "How Do You Sleep?" In other words, the ex-Beatles were officially at war in song, and the Lennon-McCartney partnership had flamed out in spectacular fashion.
However, the resentment didn't last forever. Shortly after they took shots at one another in public, John and Paul began patching their relationship back together. Prior to John's death in 1980, he'd gone back to considering Paul "like a brother" again.
From the harsh words of '71 to a studio reunion in '74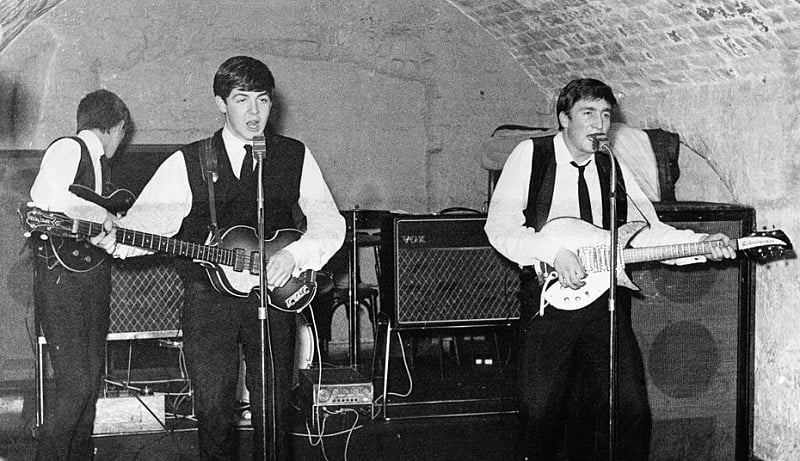 While Paul's criticisms of John on the Ram album bordered on tacky, he maintained a bit of decorum by not making any references too direct. John did not return the favor on Imagine. Besides referring to Paul's solo work as "muzak," he said "Yesterday" was Paul's only good tune.
Meanwhile, the two old bandmates, who started playing together in 1957, fleshed out these shots with more jabs in the press. However, John almost immediately said the song was "not about Paul." In fact, he described "How Do You Sleep?" as "really attacking myself. Him and me are OK."
Later, Paul also downplayed the shots he took at Lennon. By 1974, the hatchet was mostly buried. That year, the great songwriting duo ended up in a Los Angeles studio together when Paul and his wife Linda dropped by a recording session John was producing.
John and Paul — along with Stevie Wonder and a few others — jammed together without producing much of value that night. But they did reconnect and pave the way for a return to their old ways.
Paul and John's return to friendship by the late '70s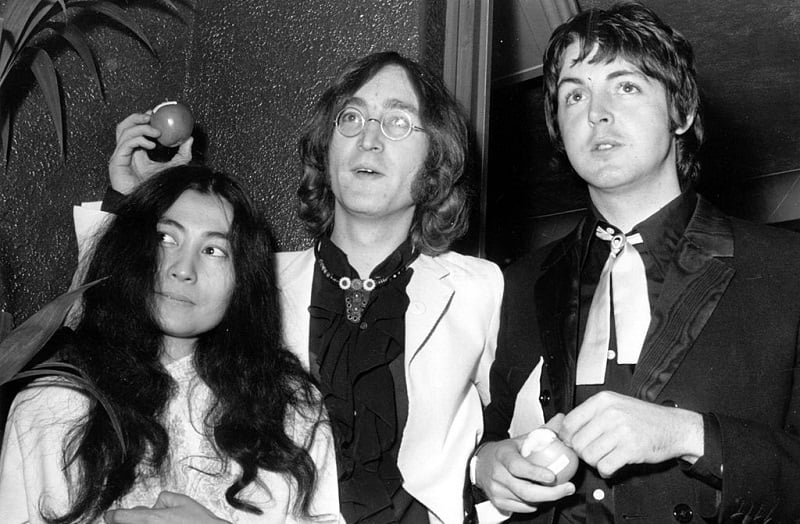 By 1976, the two were close enough to be sharing joints and taking in episodes of Saturday Night Live together in Lennon's apartment. According to a late '70s interview John gave, he and Paul even joked about going down to the SNL studio and playing together that night.
In other words, they were thick as thieves again. Just before he died, Lennon gave an interview in which he described his warm feelings for Paul:
He's like a brother. I love him. Families … we certainly have our ups and downs and our quarrels. But at the end of the day when it's all said and done, I would do anything for him. I think he would do anything for me.

— December 8, 1980 interview with Dave Sholin
Clearly, Paul felt the same way before a shooter took John's life. In an interview with Bob Costas, he described having great conversations with John on the phone late in 1980. Instead of haranguing one another about business, they kept it simple, talking about cats, laundry, and the like.
"I could relate to that — just good old stuff," Paul said. "It was great to relate to John on that level. We reconciled and really talked friendly to each other."
Check out The Cheat Sheet on Facebook!