Did Prince Harry and Meghan Markle Intentionally Skip Royal Christmas Over 'Megxit' Fears?
The timing of Prince Harry and Meghan Markle's resignation has royal fans believing they avoided Christmas with the queen to avoid awkwardness.
For the past few months, it seems that Meghan, Duchess of Sussex and Prince Harry have been in the news just about every day. Whether they are being criticized for using taxpayer funds in order to renovate their lavish cottage in Windsor, England, or if Meghan herself is coming under fire for acting a bit too "celebrity" for the British Monarchy, we can pretty much count on the fact that the news media will find something to pick apart.
In recent weeks, we have been hearing all about "Megxit," which is the term used to reference Meghan and Prince Harry's exit from their roles as senior royals. Things have been pretty busy behind palace doors lately, as the entire world waits for further details regarding the split.
The royal family was pretty blind-sighted by Meghan and Harry's sudden and unexpected announcement. Although no one saw it coming, there are subtle signs that we may not have picked up on. So, did Prince Harry and Meghan intentionally skip Christmas with the royals over "Megxit" fears?
Prince Harry and Meghan Markle recently split from the royal family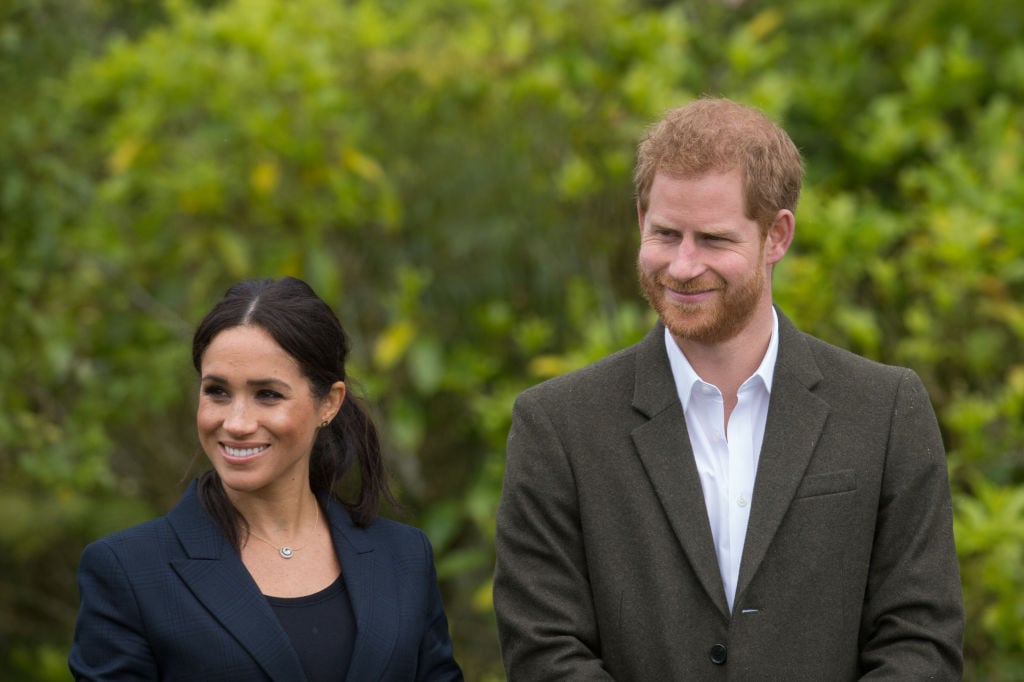 Early in January, Meghan and Prince Harry made royal history when they announced that they would be resigning as working royals. We know that they have been having a pretty rough time lately, and the news media has been relentless in their criticism of Meghan.
Meghan even went so far as to say that royal life isn't exactly fair, and Prince Harry has expressed concerns for his wife's safety as she is being hounded by paparazzi like never before.
Just before the holidays, the Duke and Duchess of Sussex announced that they would be taking a short break from their royal duties in order to spend some quiet time together at home with Baby Archie. While everyone expected them to return to their normal schedule as if nothing had happened, they instead shocked the world when they revealed that they would be stepping back entirely.
Prince Harry and Meghan Markle spent Christmas away from the royals
So, what was one of the major signs that indicated "Megxit" may have been coming? Well, instead of doing what the majority of the royals normally do and spend Christmas at Queen Elizabeth's Sandringham estate, Meghan, Prince Harry, and Archie spent the holiday in Canada with Meghan's mother, Doria Ragland.
According to Daily Mail, this isn't completely unheard of, especially for married royals who are splitting their time between two families. However, it did come as quite a surprise for several reasons.
First, Harry and his grandmother are extremely close. Also, the queen and Prince Philip are getting significantly older. And, Ragland has been invited to Sandringham in the past, so it is not as if she wouldn't have been able to spend Christmas with her daughter and her family had they not gone to Canada.
Perhaps it was an indication of what was to come?
Did Prince Harry and Meghan Markle intentionally skip royal Christmas over 'Megxit' fears?
Now that the news is out, many people are left wondering if there was more to the story of Meghan and Prince Harry skipping royal Christmas than we had originally thought. Although we didn't find out about their resignation until after the new year, it is safe to say that the royal couple has been planning it for quite some time.
Most likely, it had a lot to do with their decision to spend Christmas in Canada away from the rest of the royals. It would have been pretty awkward to spend a holiday at Sandringham just before making an exit from their positions.
Had Meghan and Prince Harry celebrated the holidays with the royal family, then they may have felt compelled to ask for permission or sharing their strategy with their family members. And, should they have stayed mum, then they would have seemed shady and duplicitous once they announced their decision to step away.