Did Prince Harry and Meghan Markle Consult with Queen Elizabeth About Leaving the Royal Family?
Queen Elizabeth responds to Prince Harry and Meghan Markle's announcement about taking a step back from royal duties, but did they consult with the royal family?
Was Queen Elizabeth completely blindsided by Prince Harry and Meghan Markle's announcement about stepping back from their royal duties? According to reports, the queen will be meeting with Prince Harry and senior royal members to discuss the Sussexes' future plans.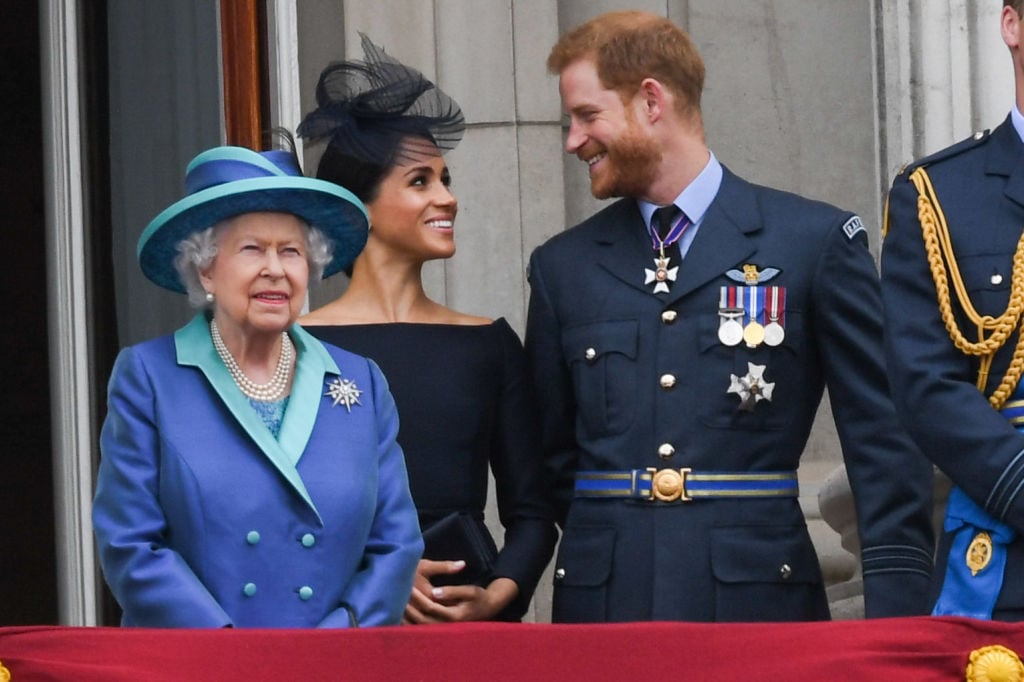 Prince Harry and Markle made a shocking announcement
Many royal fans were surprised when Prince Harry and Markle made their announcement, taking to Instagram to share the big news.
They wrote in a caption accompanying a photo of them smiling and holding hands: "After many months of reflection and internal discussions, we have chosen to make a transition this year in starting to carve out a progressive new role within this institution. We intend to step back as 'senior' members of the Royal Family and work to become financially independent, while continuing to fully support Her Majesty The Queen."
Their statement continued: "It is with your encouragement, particularly over the last few years, that we feel prepared to make this adjustment. We now plan to balance our time between the United Kingdom and North America, continuing to honour our duty to The Queen, the Commonwealth, and our patronages. This geographic balance will enable us to raise our son with an appreciation for the royal tradition into which he was born, while also providing our family with the space to focus on the next chapter, including the launch of our new charitable entity."
In closing, the couple noted: "We look forward to sharing the full details of this exciting next step in due course, as we continue to collaborate with Her Majesty The Queen, The Prince of Wales, The Duke of Cambridge and all relevant parties. Until then, please accept our deepest thanks for your continued support."
Did Prince Harry and Markle consult with the royal family on this decision?
Prince Harry and Markle's announcement shares that they've had "internal discussions" but the queen issued a statement about discussions being "at an early stage" and involving "complicated issues that will take time to work through" that seemed to paint a slightly different picture.
In fact, Jonny Dymond, royal correspondent for BBC News, tweeted: "BBC Understands that no other member of the Royal Family was consulted before Harry and Meghan issued their personal statement tonight, the Palace is understood to be 'disappointed.'"
Dymond followed it up by tweeting: "A palace source tells the BBC that senior members of the Royal family feel 'hurt' by the announcement that Harry and Meghan are to withdraw from their current Royal roles. The source confirmed that no members of the royal family were consulted."
Prince Harry is meeting with the queen to discuss the exit plan
While rumors swirled that Prince Harry and Markle didn't consult with the queen about their plan to leave their royal duties behind, it's now being reported that there will be a meeting to further discuss their future.
According to multiple reports, Prince Harry will be meeting with Queen Elizabeth at her Sandringham Estate on Jan. 13, with senior royal family members in attendance to include Prince Charles and Prince Willam. They will gather to discuss Prince Harry and Markle's future after they made the announcement that they wanted to "step back" from being "senior members" of the family.
Markle will reportedly not be part of the discussion as she returned to Canada, though a palace source told NBC News that she "might call into the meeting.' The insider added: "There is a range of possibilities the family will review, taking into account the thinking of the Sussexes," noting there's a "genuine agreement and understanding that any decisions will take time to be implemented."