Did Prince Harry and Meghan Markle Fall in Love in Botswana?
It's been nearly three years since Prince Harry, Duke of Sussex and Meghan, Duchess of Sussex got married. Millions of people around the world watched their royal wedding at Windsor Castle on May 19, 2018. Years later there's still plenty of fascination surrounding their love story. More specifically, the romantic Botswana trip Harry and Meghan had when they first started dating. 
Prince Harry invited Meghan Markle to Botswana after 2 dates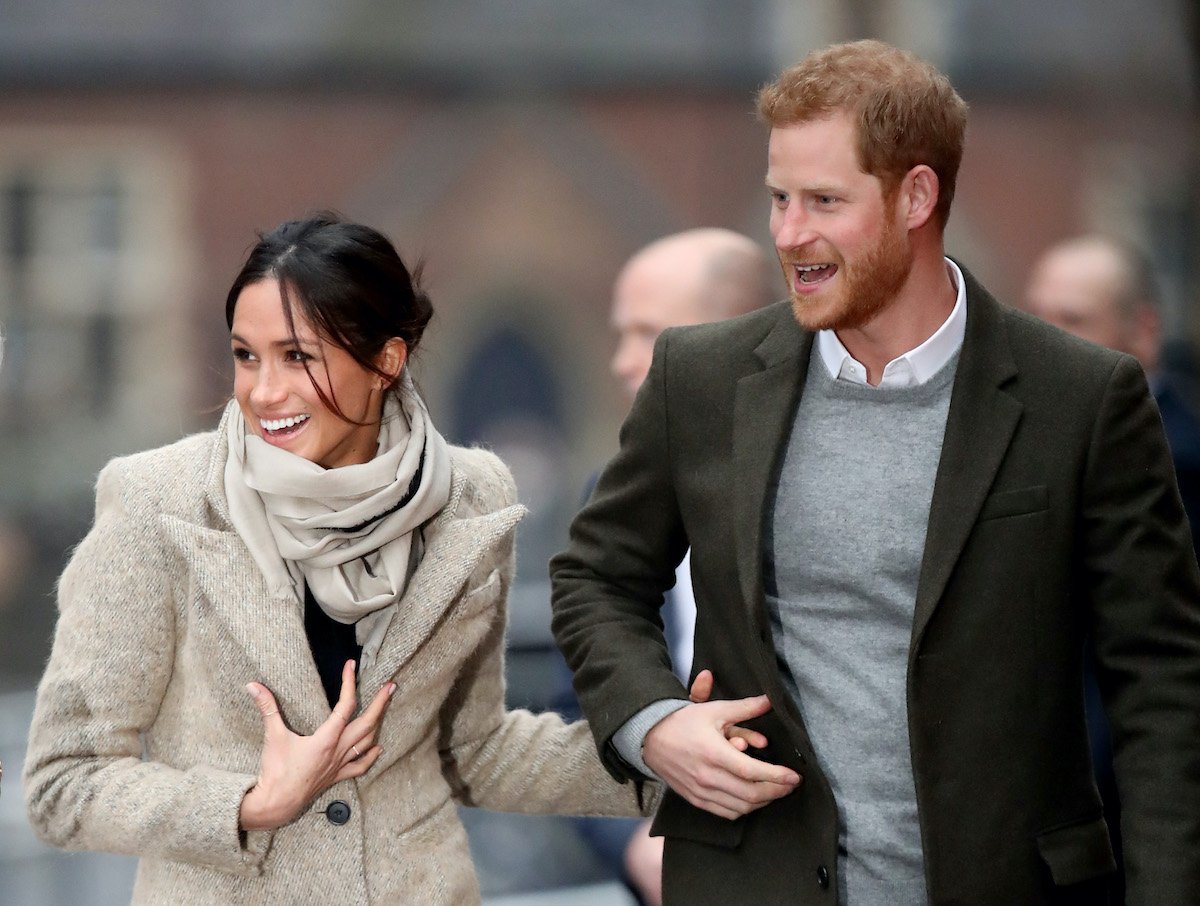 RELATED: Prince Harry and Meghan Markle: Is Africa as 'Normal' as It Gets for Their Family?
Harry and Meghan met on a blind date. A mutual friend they've never named publicly — some believe it's fashion designer Misha Nonoo while others give credit to Violet von Westenholz  — set them up. As the couple shared in a BBC interview following their engagement announcement in November 2017, things moved quickly. 
"We met for a drink," Meghan said, "and then I think very quickly into that we said, 'Well what are we doing tomorrow? We should meet again.'"
They went on a second date before Harry asked his future wife to go on a trip to Africa with him just a few weeks later.
RELATED: What Did Meghan Markle Wear on Her First Date with Prince Harry?
"I managed to persuade her to come and join me in Botswana and we camped out with each other under the stars," he said. "Then we were really by ourselves, which was crucial to me to make sure that we had a chance to get to know each other."
There was already a spark between Meghan and Harry but did they fall in love in Botswana? 
Prince Harry knew Meghan Markle was 'the 1' on their second date
During a February 2021 episode of The Late Late Show with James Corden, Harry rode around Los Angeles on a double-decker bus. In between sips of tea, the 36-year-old revealed the moment he knew Meghan was "the one." It happened on their second date, he told host James Corden. 
"It was just the fact we hit it off with each other and we were just so comfortable in each other's company," Harry said before adding, "We went from zero to 60 in the first two months."
RELATED: The Heartbreaking Reason Prince Harry Is 'Deeply Connected' to Africa
So while Harry and Meghan got to "know each other" in Botswana, it seems sparks between them were pointing to love even sooner than their third date. By September 2017, the couple was fine with letting the world know just how serious things were between them. 
"We're a couple. We're in love," Meghan told Vanity Fair. 
Meghan Markle's engagement ring is a nod to Botswana
Harry designed Meghan's engagement ring himself. The Duke of Sussex made sure to include thoughtful details all the way down to where he sourced the diamonds. The center stone came from Botswana, a nod to their romantic getaway early in their relationship. And the side stones came from the jewelry collection of Harry's late mother, Princess Diana.
Estimates say a sparkler similar to Meghan's could cost around $120,000. However, because her ring features stones from Diana it's considered priceless.