Did Prince Harry Really Want to Leave Royal Life or Was It All Meghan Markle's Influence?
After Prince Harry and Meghan, Duchess of Sussex announced that they were "stepping down as senior royals" some immediately blamed the prince's wife for the decision. From royal fans to royal experts, there's been no shortage of people opining that the only reason Harry was leaving behind the life he was born into is because of Meghan's influence. But is that true?
The only way of knowing how Harry feels about everything that goes along with being a member of England's most famous family is by what the duke has said about it in the past. Here's more on that to dissect whether or not this was all Meghan's idea or something Harry has really wanted all along.
Meghan admitted she was struggling with all the media attention
Before becoming the Duchess of Sussex, Meghan was an actress having played the role of Rachel Zane on the TV show Suits for a number of years. Even so, she was still able to maintain a relatively quiet life while filming the legal drama. However, that all changed when she started dating the British prince.
The press began following Meghan everywhere and that didn't slow down at all after the couple wed. In fact, the attention and interest in her increased following their nuptials. But behind all the flashing bulbs and smiles, Meghan was having a hard time coping with her new reality and admitted as much during the documentary Harry & Meghan: An African Journey.
"It's hard. I don't think anybody can understand that, but in all fairness, I had no idea … when I first met my now-husband my friends were really happy because I was so happy," she told journalist Tom Bradby.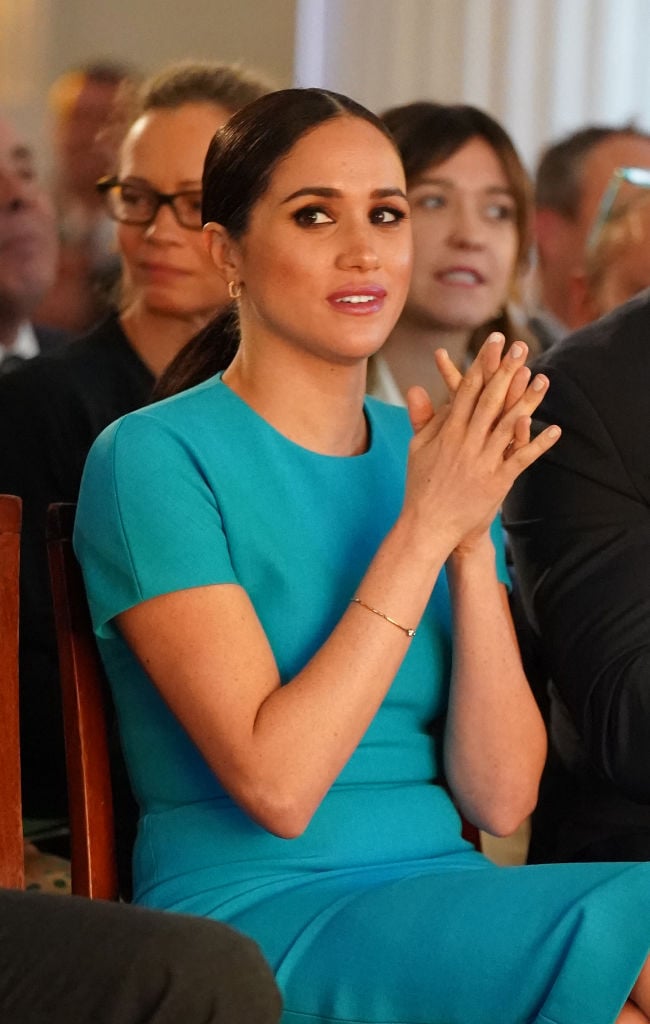 Meghan added, "But my British friends said to me, 'I'm sure he's great but you shouldn't do it because the British tabloids will destroy your life.' And I very naively said, 'What are you talking about? That doesn't make any sense! I'm not in tabloids!' I didn't get it. So, it's been … yeah, it's been complicated."
What Harry has said in the past about being a royal
While some think the major decision to step down is all Meghan's doing, it should be noted that Harry was never fully comfortable with being a prince and shared his feelings about that in the past.
In 2017, Harry spoke to veteran author Angela Levin about his time in the military. He revealed those were some of the happiest times for him because he was accepted as someone other than a royal.
"He said to me that he was the happiest in the army because he was just Captain Wales. He wasn't Prince Harry," Levin said. "He loved being out in Afghanistan. He was brought back because someone leaked that he was there and it became too dangerous for him and the soldiers."
Harry confessed that he even considered quitting royal life then.
"I wasn't a prince, I was just Harry. I felt I wanted out but then decided to stay in and work out a role for myself," he stated.
No matter whose idea it was, the Duke and Duchess of Sussex are moving on to another chapter in their lives and will officially step down from all royal duties on March 31.
Read more: How Prince Harry and Meghan Markle Have Been Enjoying Life Away From the Royal Family