Did Prince Philip Ever Cheat on Queen Elizabeth?
Queen Elizabeth and Prince Philip have been together a really long time. As with all couples who've put decades into their marriage, the royal pair has had its ups and downs. There has been everything from quiet debates to all-out arguments. While Prince Philip is retired now, during their working days, they have often pulled apart as the prince was known to be one of the busiest of the family. Sadly, things haven't gotten much better after retirement.
With a marriage that started as a dream but has evolved into a Lifetime movie, royalists wonder if infidelity has anything to do with Queen Elizabeth and Prince Philip's current relationship status.
How Prince Philip and Queen Elizabeth met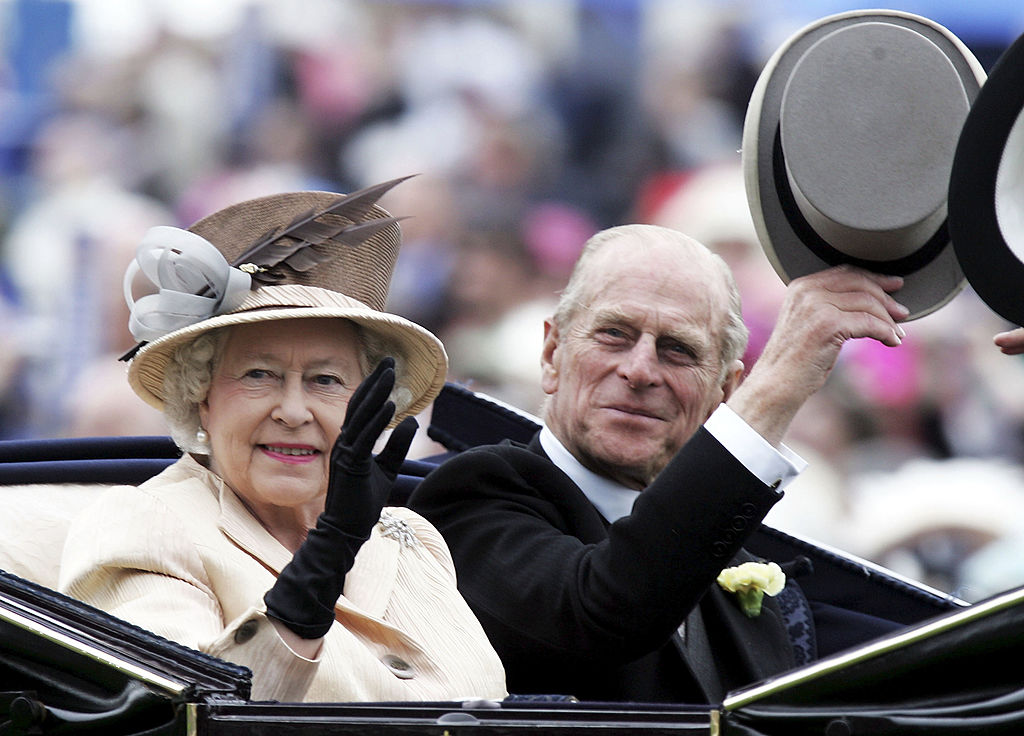 Queen Elizabeth II and Prince Philip's earlier years are genuinely out of a storybook. Their first meeting was during the wedding of Prince Philip's cousin, Princess Marina, and Queen Elizabeth's uncle, Prince George. The two married in 1934 when Prince Philip was only 13 and then-Princess Elizabeth was eight. Three years after the big day, the two were also both present at the coronation of George VI, Princess Elizabeth's father.
One fateful day in 1939, King George VI took Princess Elizabeth to the Royal Naval College. According to King George VI's biographer, Sir John Wheeler-Bennett, and Elizabeth's governess, Marion Crawford, it was this weekend that the future queen fell in love with the prince.
Thirteen-year-old Princess Elizabeth watched intently as an 18-year-old Prince Philip jumped over the nets on the tennis courts. She not once averted her gaze. While the future queen and her attendee knew he was the one at that moment, the young Prince was completely oblivious.
"Well, we'd met at Dartmouth, and as far as I was concerned it was a very amusing experience, going on board the yacht and meeting them, and that sort of thing, and that was that." – Prince Philip to biographer Basil Boothroyd.
The two went on to write letters back and forth — another occurrence that did not affect the prince. In fact, he didn't begin seriously considering marriage until 1946.
Prince Philip and Queen Elizabeth got engaged in 1947
It may have taken almost a decade for Princess Elizabeth to land her man, but she finally did. The two announced their engagement in July 1947 and were married just five months later at Westminster Abbey in front of 2,000 people. They've been together ever since.
Prince Philip and Queen Elizabeth went on to have four children. Their first, Prince Charles, was born on Nov. 14, 1948, and is the next in line to the throne. Their second, Princess Anne, was born on Aug. 15, 1950, and is known as the hardest working royal. Next up is Prince Andrew, also known as the Duke of York, who was born on Feb. 19, 1960. Their last child, Prince Edward, often considered the forgotten royal, was born March 10, 1964.
Many consider Prince Philip and Queen Elizabeth II to have a fairy tale marriage. After all, 70 plus years together is nothing to sneeze at. Even so, the royal pair has made headlines for strain in their relationship.
Did Prince Philip ever have an affair?
It's no surprise that Prince Philip and his lady love get into some pretty rough fights. They also don't get to see each other as much as they used to. Queen Elizabeth spends the majority of her time working at Buckingham Palace. Prince Philip does his best to stay away from the Palace as it reminds him of work — something he can no longer the do. The two can go weeks without seeing each other.
Maintaining a 72-year marriage is awe-inspiring, but it has royalists talking. Has Prince Philip ever betrayed the queen? Infidelity isn't that uncommon among the family — just look at their son: Prince Charles. He completely broke Princess Diana's heart. Then there's the weird scandal between Prince Andrew and Sarah "Fergie" Ferguson.
As it turns out, there is talk that the Duke of Edinburgh has reportedly strayed from the Queen. Author Gyles Brandreth stumbled upon a rumor in The Baltimore Sun via Vanity Fair. It stated that the prince was "romantically involved with an unnamed woman whom he met on a regular basis in the West End apartment of a society photographer."
The rumors (or possible discovery of an affair) angered the prince. While they were never proven, the stain they left on the royal couple's image lasted a long time. It may even serve as a point of tension in their marriage today.