Did Prince William and Kate Intentionally Plan Their Ireland Trip to Avoid Prince Harry and Meghan's Return to England?
They were once referred to as the "Fab Four" but following reports of a rift and a decision to step away from royal life, the moments we'll see the Sussexes and Cambridges together will now be far and few between.
On Jan. 8, Prince Harry and Meghan, Duchess of Sussex announced their plans to "step down as senior roles" and "work to become financially independent." Their choice though wasn't well-received by too many royals and initially met with pushback from the Palace as Harry's father, Prince Charles, and his brother, Prince William, were reportedly blindsided by the announcement.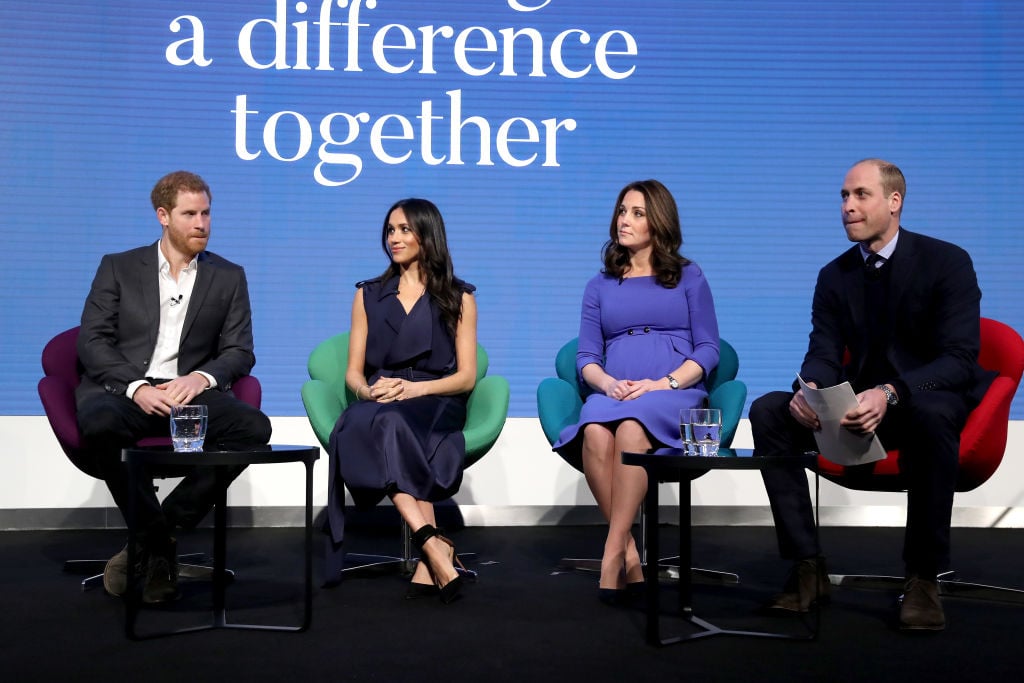 The Sussexes eventually got Queen Elizabeth's approval and retreated to Canada, but now that they are set to return to England many are wondering what kind of homecoming they'll get. What we do know is that Prince William and Catherine, Duchess of Cambridge won't be a part of it. So are they are intentionally avoiding Harry and Meghan?
Why Harry and Meghan are returning to England
The Duke and Duchess of Sussex are returning to the U.K. for their first time together since there bombshell announcement, but they have a handful of separate appearances while they are there.
The prince will be sitting in on a special recording session with rocker Jon Bon Jovi on Feb. 28 to support of the Invictus Games and Meghan will be at an event in honor of International Women's Day on March 8. But they will both be present at the Endeavor Fund Awards on March 5.
Why William and Kate are going to Ireland
While Harry and Meghan are scheduled to attend different engagements in the U.K., Prince William and his wife will be attending royal events more than 350 miles away.
Kensington Palace announced that from March 3 to March 5, the Duke and Duchess of Cambridge will be in Dublin, County Meath, County Kildare, and Galway to "highlight the many strong links between the U.K. and Ireland."
The royal family's website states, "The Duke and Duchess [of Cambridge] will learn about local organizations working to support and empower young people and projects which provide opportunities to help them develop important life skills. Their Royal Highnesses will also hear more about Ireland's conservation initiatives and efforts to protect its environment, with a particular focus on sustainable farming and marine conservation."
Are they avoiding Harry and Meghan?
Of course, some royal fans began speculating that William and Kate decided to get out of dodge in order to avoid the Sussexes, especially after it was reported that the Cambridges won't be in attendance at the Invictus Games in May either.
However, that doesn't appear to be the case as the couple's trip to Ireland is at the request of the Foreign and Commonwealth Office and not going to the Invictus Games had been decided long before the Sussexes chose to step down.
"William had not been expected to attend even before the news broke about Harry and Meghan's decision to step away from public life," a royal source told The Sun. "So it is highly unlikely that he and Kate will be a part of the event in any way. But it isn't a snub. The entire royal family remain hugely supportive and very proud of Harry's work on Invictus and think it is a wonderful event."
As for the Sussexes return to England, Will and Kate wouldn't be able to avoid Harry and Meghan even if they wanted to.
They will appear together before the Sussexes officially step down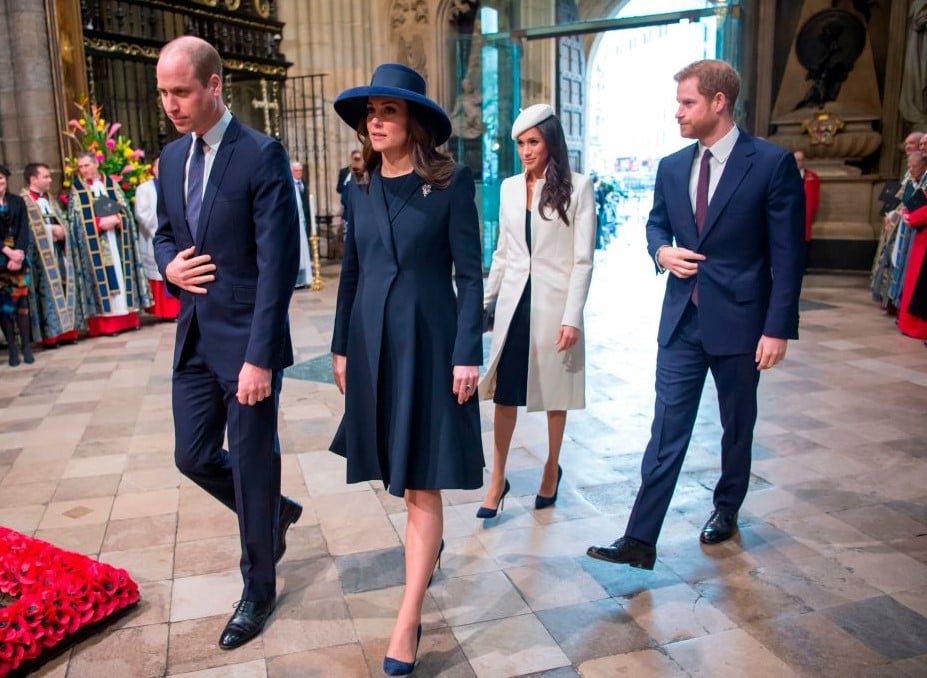 Both couples are set to make an appearance for Commonwealth Day on March 9. The event will be held at Westminster Abbey where the dukes and duchesses will join the queen.
Harry and Meghan will officially step down from their royal duties on March 30. A spokesperson for the pair told People, "Starting April 1, Harry and Meghan will no longer hold an office at Buckingham Palace and will instead be represented by their U.K. charity foundation team."
Read more: The Couple Joining Prince William and Kate as New 'Fab Four' After Harry and Meghan's Exit Could Be a PR Nightmare