Did Prince William Casually Confirm a Royal Feud With Prince Harry?
Prince William and Prince Harry used to have a very close bond as brothers. However, it looks like things between the two princes are very tense these days.
As with most problems in the royal family, Prince William and Prince Harry are often reluctant to share many details about their rift with the media. Yet, it seems that Prince William recently made a shocking statement that could be a confirmation of his feud with Prince Harry. Read on below to find out what exactly Prince William said.
How the alleged feud began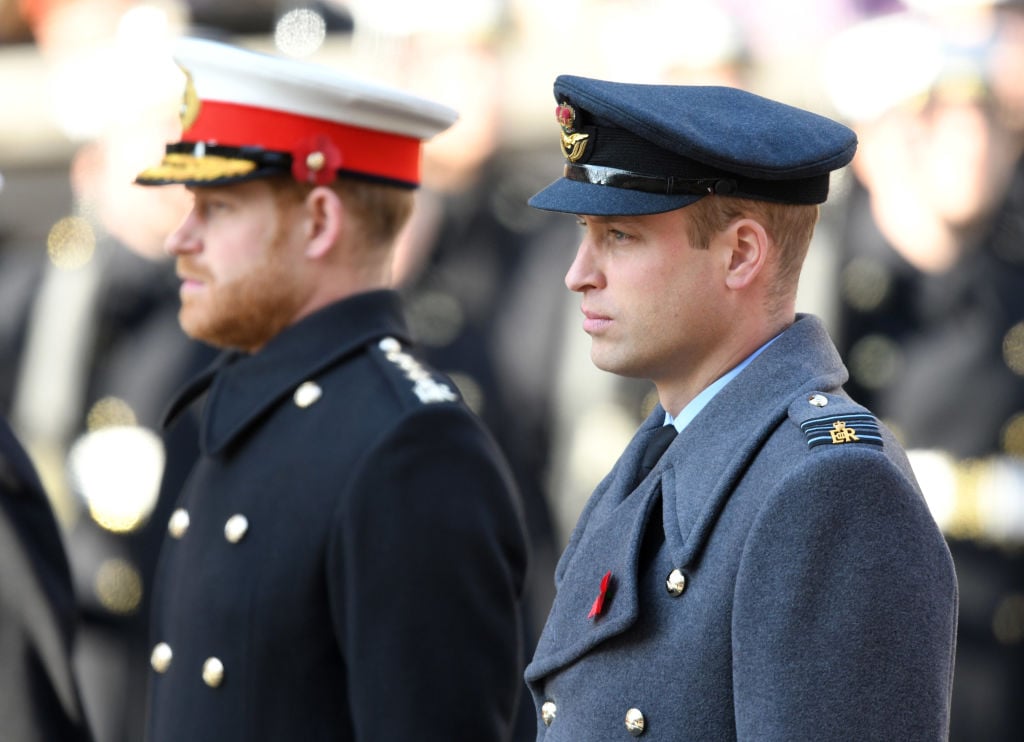 According to a lot of reports, Prince William and Prince Harry started becoming distant in 2016. Prince Harry had just begun dating Meghan Markle at the time, and Prince William had some concerns about his brother's new relationship.
"It was all so quick that William and Kate didn't have a moment to get to know Meghan because Harry hardly knew Meghan," royal expert Ingrid Seward said. "And, of course, quite naturally William and Kate would have thought, 'Oh, she's been married before, she's older than Harry, I hope she's going to make him happy.' Anyone would think that."
Prince Harry did not see it like that, unfortunately. It was alleged that Prince Harry went "ballistic" when Prince William tried to have a conversation with him about Meghan. The younger prince did not like that his relationship was being questioned, and he also reportedly felt betrayed by his brother because he had always supported Prince William's relationship with Kate Middleton.
Sources also told People that, even without Meghan, Prince William and Prince Harry were already growing apart because of their different personalities and roles in the royal family.
Royal historian Robert Lacey shared that the two princes bonded after the death of their mother, "but it's inevitable, as they grow up and develop different personalities, that synchronicity won't apply anymore."
Meanwhile, an insider stated: "William is the future king. There is going to be some competitiveness between him and Harry. That already puts a rock in the relationship."
Prince Harry confirmed his rift with Prince William last year
The feud between the two princes had just been mere rumors, but Prince Harry seemed to confirm once that it was indeed real.
In the documentary Harry & Meghan: An African Journey that was released in the Fall 2019, Prince Harry talked a bit about his relationship with Prince William, alluding to the fact that the two of them are distant now.
"Part of this role and part of this job and this family being under the pressure that it's under… inevitably, you know, stuff happens," Prince Harry said. "But, look, we're brothers. We'll always be brothers. We're certainly on different paths at the moment but I will always be there for him and, as I know, he will always be there for me."
Prince William hinted that he and Prince Harry are not on the same page anymore
Prince William had remained very quiet about the feud, but he recently also decided to open up a little about his rift with Prince Harry.
Speaking to the Sunday Times, the Duke of Cambridge said: "I've put my arm around my brother all our lives and I can't do that anymore – we're separate entities… All we can do, and all I can do, is try and support them and hope that the time comes when we're all singing from the same page. I want everyone to play on the team."
This came after there were reports saying that Prince William and the rest of the royal family were "blindsided" by Prince Harry and Meghan's decision to step down from being senior members of the royal family.
Royal expert Katie Nicholl believes that Prince William "feels a sense of betrayal by his brother and possibly a sense of being abandoned too."