Did Princess Beatrice's Wedding Tiara Cost More Than Meghan Markle and Kate Middleton's?
Find out what the tiara Princess Beatrice wore on her wedding day is valued at and if it's more than the ones Kate Middleton and Meghan Markle wore.
Princess Beatrice surprised many royal fans when she and property developer Edoardo Mapelli Mozzi tied the knot on July 17. After announcing their engagement in September 2019, the pair had planned to wed on May 29 but due to the coronavirus (COVID-19) pandemic they had to postpone their nuptials.
Instead of a lavish royal wedding like we've seen in the past, Sarah Ferguson and Prince Andrew's eldest daughter's had a low-key affair in front of a few close family members in accordance with government guidelines. A statement from Buckingham Palace said that the wedding was "a small private ceremony" and "took place at The Royal Chapel of All Saints at Royal Lodge, Windsor."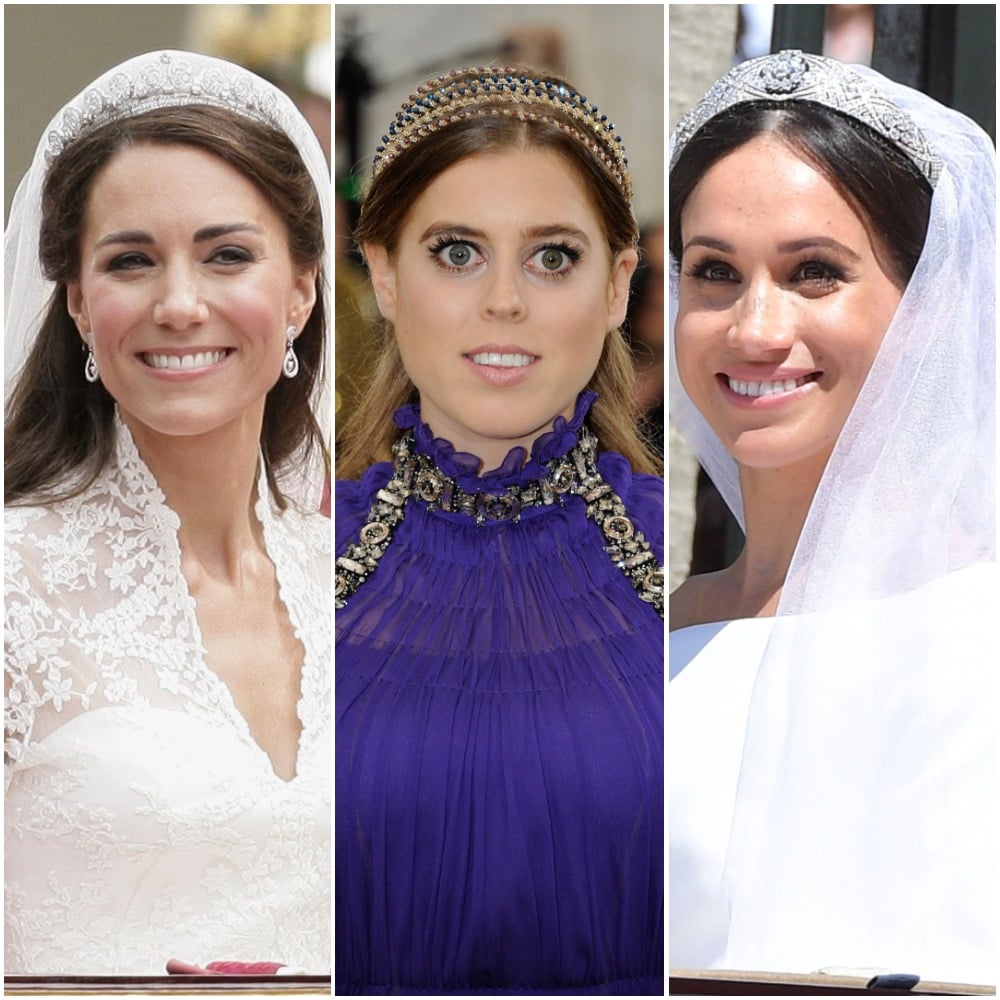 The palace also released photos that show Beatrice wearing the same tiara Queen Elizabeth II wore on her wedding day. Here's how much that sparkling headpiece is worth and if it's more than the ones Kate Middleton and Meghan Markle wore when they got married.
Kate Middleton wore the Cartier Halo Scroll Tiara
Royal brides in Queen Elizabeth's family usually borrow a tiara from the monarch for their big day. These pieces are not only beautiful to look at but also have a rich history behind them. The Express spoke to a jewelry expert who estimated how much some of the tiaras like the one worn by Catherine, Duchess of Cambridge are worth.
On her wedding day, Prince William's bride chose to wear the Cartier Halo Scroll tiara. Cartier made the accessory in 1936 for the Queen Mother. The headpiece has 149 baguette-cut diamonds and 739 brilliant-cut diamonds. Gemologist Deborah Papas estimates it be worth between £750,000 – £1,250,000 ($960,000 to $1.6 million USD).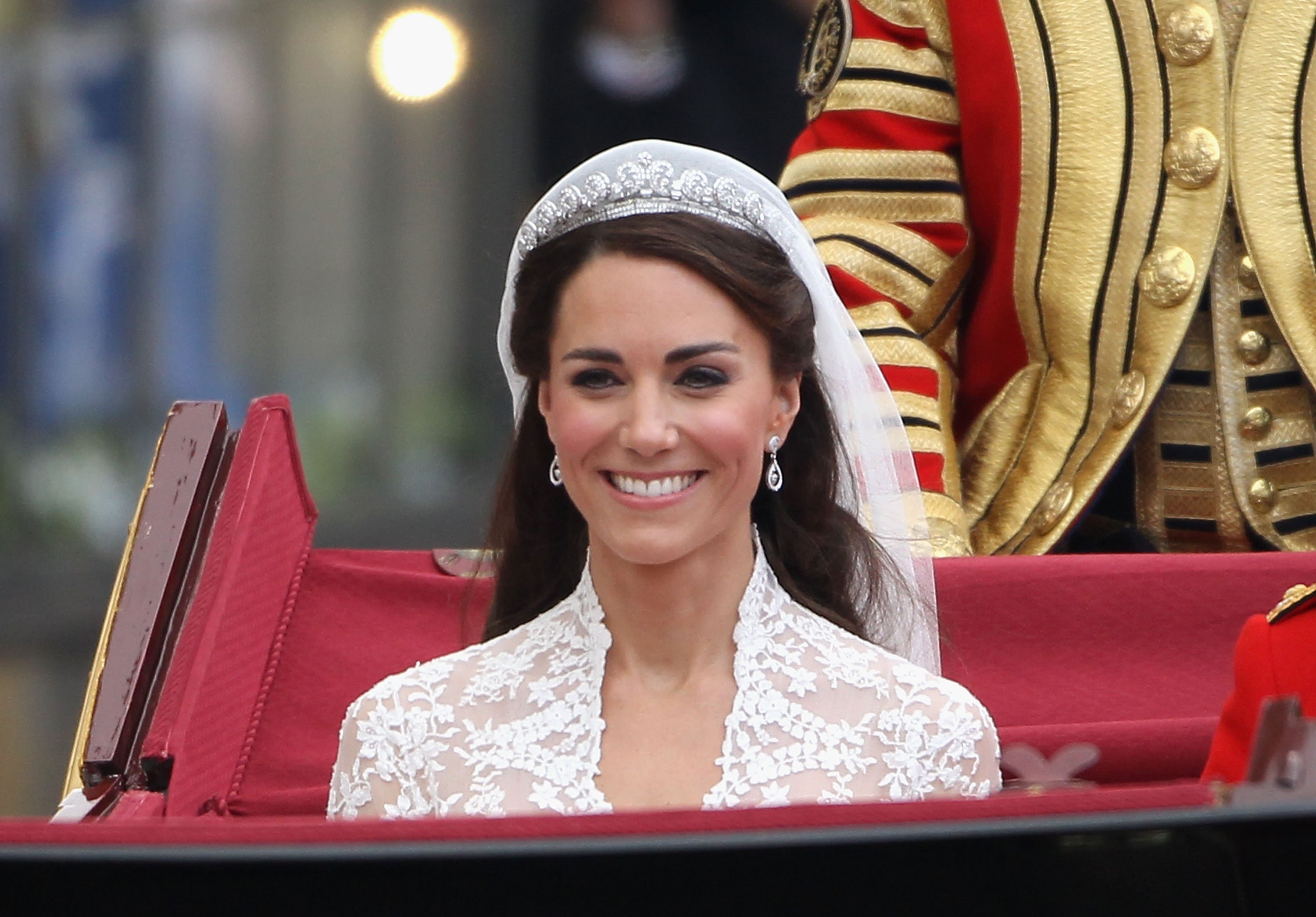 Meghan Markle wore Queen Mary's Diamond Bandeau tiara
The tiara Meghan, Duchess of Sussex wore when she married Prince Harry was the Queen Mary Diamond Bandeau. It was created in 1932 and prior to the Sussexes' wedding the last time anyone saw it was in 1965 when Princess Margaret donned it. Papas valued this tiara to be worth more than the one Meghan's sister-in-law wore.
"It is hard to put a value on this little-seen piece but it could be worth up to £2 million ($2.5 million USD)," Papas said.
Princess Beatrice wore the Queen Mary Fringe tiara
The tiara Princess Beatrice opted to wear for her special day is said to be worth the most.
Princess Beatrice wore a vintage Peau De Soie taffeta dress, which was loaned to her by the queen, and the Queen Mary Fringe tiara her grandmother wore on her wedding day.
After the queen's wedding in 1947, her daughter Princess Anne wore the headpiece for her nuptials in 1973.
"With such rich history and attracting huge global interest, I would estimate this tiara's worth at £5 million ($6.3 million USD)," gemologist Alexandra Michell told The Express.