Did Princess Diana Ever Forgive Prince Charles and Camilla For the Affair?
Princess Diana and Prince Charles eventually divorced, but did she ever forgive him and Camilla?
Princess Diana went through a lot during her life. And most of her trauma stemmed from her ex-husband, Prince Charles. Though it's known now that Charles never truly wanted to marry Diana, he definitely put her through a lot when they were together. But once everything was said and done, did Diana ever forgive Charles and Camilla Parker Bowles for their affair?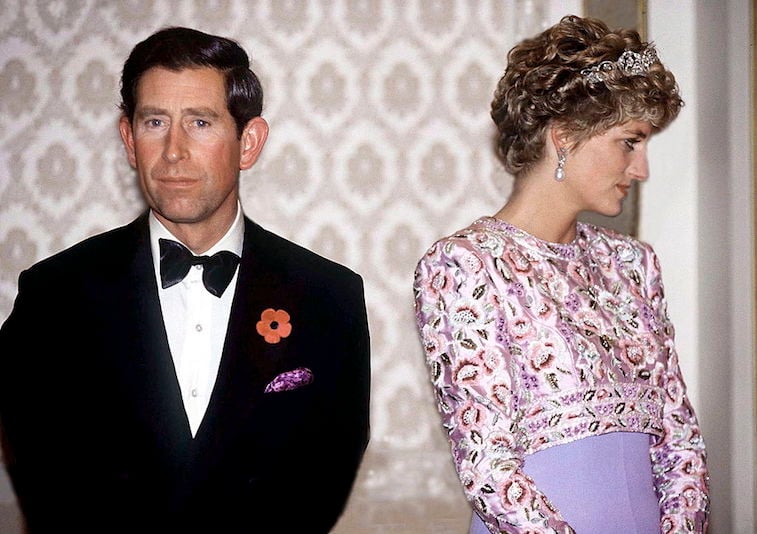 Charles' comments were reportedly the reason Diana struggled with bulimia
When Diana and Charles began dating, he knew he truly wanted to be with Camilla. However, Camilla had already committed herself to Andrew Parker Bowles, so Charles was forced to meet someone new. He was introduced to Diana, and those around him thought she'd make an ideal wife for a royal. The two began dating and eventually married in 1981. However, Charles wasn't always so nice to her. He reportedly said that Diana was looking "a bit chubby," which the princess did not take well to. That, along with Diana knowing Charles had eyes for Camilla, led her to a long battle with bulimia.
Charles reignited his affair with Camilla after he and Diana wed
Despite being a married man, Charles couldn't keep himself away from Camilla. The two rekindled their love affair after he and Diana wed, and it made a mess of the royal family. Of course, Diana eventually overheard a conversation Charles was having with Camilla on the phone, and everything spiraled from there. The affair soon leaked to the media, and the royals took a beating from the public. Diana and Charles ended up going through a messy divorce, and it was hard to shield the drama from their young sons, Prince William and Prince Harry.
Diana was never on good terms with Charles and Camilla during her lifetime
Diana's life was cut tragically short when she died in a car accident in 1997. Some blamed the media for what happened, since Diana was reportedly being chased by paparazzi at the time. But her driver, Henri Paul, was under the influence of drugs and alcohol when the crash occurred. When Diana died, she and Charles had only been divorced for about a year. She didn't have much time to heal form the whole ordeal, though she was dating someone else when she passed (he died in the accident as well). However, she was never on good terms with Charles and Camilla after the divorce.
Diana might have eventually moved on from the affair
Though things weren't good between the three royals when Diana died, it's possible that in time, she would have moved on from the ordeal and accepted Camilla into Charles' life. Time tends to heal most wounds, so the impact the affair had on Diana in the 1990s probably would have faded away had she still been alive 20 years later. It appears her sons have come around to Charles and Camilla's relationship, and Camilla has a good relationship with the queen, Kate Middleton, and Meghan Markle. However, it's sad that Diana never got a chance to move on from what had happened.