Did Princess Diana Have a Favorite Son?
Many people know Princess Diana as "The People's Princess" because of her caring and compassionate nature. This, of course, made her a very loving mother to her sons. She fiercely rejected the outdated royal parenting style of being stern and distant.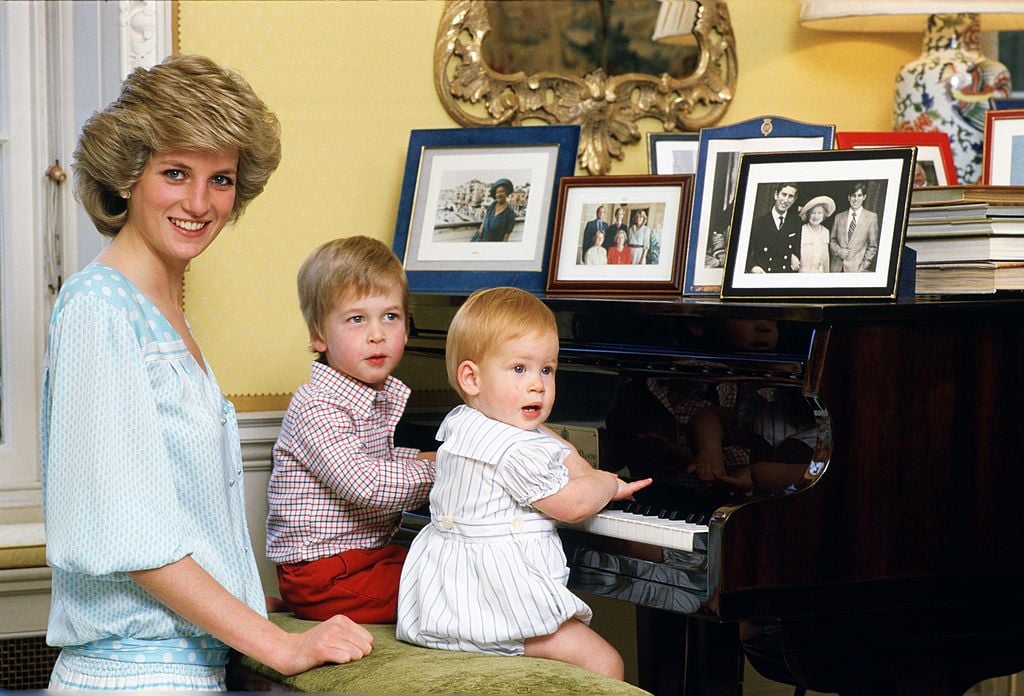 There's no doubt that Princess Diana loved her children as much as any mother could. But, there is always a question that lingers around royal followers: did Diana actually have a favorite son — one that she had a soft spot for over the other? Here's what we know about the late Princess of Wales and her bond with her children.
How many children did Princess Diana have?
Princess Diana married Prince Charles in 1981 and the couple had two children together — Prince William (b. 1982) and Prince Harry (b. 1984).
Prince William, the oldest one, is the heir to the throne, after his father. Because of this fact, William had been groomed since he was young to eventually become a monarch one day. He is known to be studious and responsible – no doubt having traits of a future leader.
Prince Harry, on the other hand, had more of a wild streak. Being the second son, he was simply the "spare", not the heir. So he had less pressure to abide by the rules. Harry was reportedly a very curious child. According to former royal servant Paul Burrell, the young prince was the type to take apart household devices simply to learn about how they worked.
Did Princess Diana prefer one son over the other?
It's clear that both sons are very different people and many royal insiders believe that Princess Diana's favorite son might have been Harry.
Coincidentally, Harry looks more like Diana's side of the family, though that isn't exactly the reason why she had a soft spot for him. Diana wanted to love Harry a lot and give him more attention because William already had many eyes on him as the heir to the throne.
Richard Kay, a friend of Diana's, said that she would tell him: "Charles and I worked so hard to ensure both boys receive equal amounts of our time and love, others in the family seem to concentrate on William."
Not only that, but Harry's personality is quite similar to Diana's as well. The late Princess of Wales was known to be a bit of a rebellious person who defied royal expectations that she disagreed with. She definitely was not the type of sit still and do what she was told.
According to close friends, Diana would say: "William is deep, like his dad, and stubborn, and Harry is a hothead like me. He does the first thing that comes into his head."
How did Prince William and Prince Harry react when Princess Diana died?
While a lot of people have reasons to believe that Princess Diana had a soft spot for her younger son, there's no doubt that she was close to both of her children and loved them dearly.
When Princess Diana went through some rough years with her husband cheating on her, both William and Harry were there for their mother. William knew that his mother often locked herself away to cry, so he would slide some tissues under the door for her. Meanwhile, Harry was known to lash out and scream at his father.
Princess Diana, unfortunately, passed away in 1997, when both William and Harry were merely teenagers. They were both close to their mother, so her death affected them a lot. William, reportedly, withdrew from others and became more shy and quiet. Harry had the opposite reaction – he became an even more rebellious child. He went on taking a party boy image to cope.
However, even though their family had a lot of ups and downs, Princess Diana's unfaltering love for her children made them into the well-liked and popular figures that they are today.