Did Queen Elizabeth II Just Make Up Her Own Rules For Prince Harry and Meghan Markle?
Everyone knows that the royal family has plenty of rules and a protocol that they follow on a daily basis. Most of the rules have been in place for decades but now Queen Elizabeth II is being accused of "making up" her own when it comes to her grandson, Prince Harry, and his wife, Meghan, Duchess of Sussex.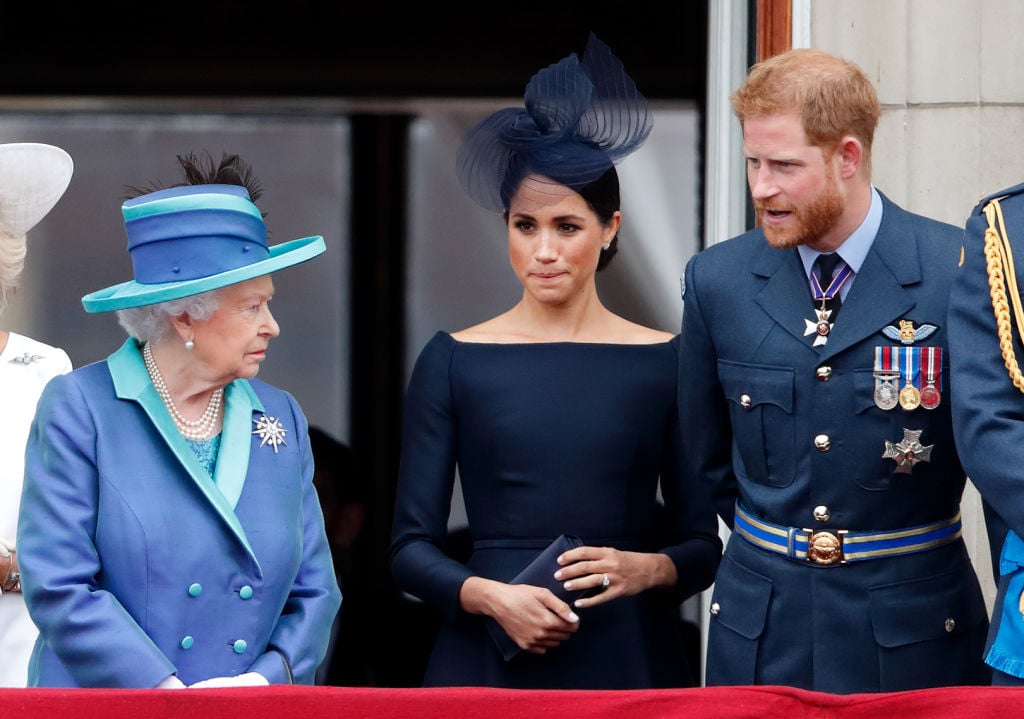 The pair announced on Jan. 8, that they planned to step down as senior royals in what's been referred to as "Megxit."
In a statement via Instagram, the duke and duchess said, "We have chosen to make a transition this year in starting to carve out a progressive new role … We intend to step back as 'senior' members of the Royal Family and work to become financially independent."
However, they didn't have a clean break from the family as the queen called for a summit along with Prince Charles and Prince William before she threw Harry and Meghan any support. Things haven't exactly been smooth since they retreated to Canada either and now some are saying that Her Majesty is just "making up rules as she goes along."
When you think about it though, the queen always did bend and even create new rules for the couple since they've been together. Here are some examples of what she did for them pre-Megxit, plus what she's being called out for doing post-Megxit.
Breaking rules pre-Megxit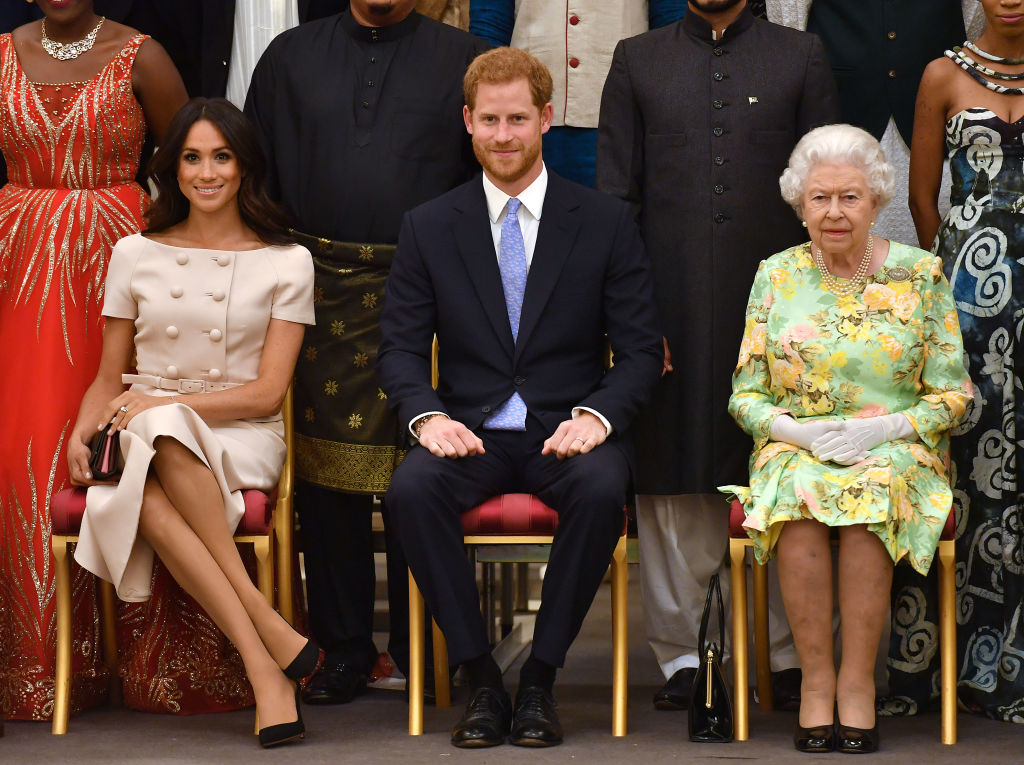 When the prince and Meghan announced their engagement in 2017, the former actress was widely viewed as a breath of fresh air who would help modernize the monarchy.
Meghan did show that she wasn't afraid to shake things up almost immediately when she went against and completely ignored certain protocols that the other family members have always stuck to.
However, instead of showing anger, Queen Elizabeth seemed to embrace her even more and allowed Meghan to do things that she never permitted other royals like Kate Middleton or Princess Diana to do. That includes spending Christmas with the royal family at Sandringham before the former Suits star and Harry even tied the knot.
As time went on, the Sussexes continued to break the rules and the queen continued to allow it. But now what Her Majesty is demanding post-Megixit has many believing that the monarch is acting in retaliation for what's been done in the past and making her own rules for the pair.
'Making up' rules post-Megxit
The queen was criticized shortly after Meghan and Harry announced their plans when she refrained them from using their HRH titles. Royal expert Nigel Cawthorne spoke to The Express about the queen's decision and he slammed Her Majesty for not allowing the Sussexes to use that style anymore.
"Under Letters Patent proclaimed in 1917, Harry has the right to call himself a prince and Meghan is a 'princess of the United Kingdom' as his wife," Cawthorne said. "The only precedent for the monarch actively preventing relatives from calling themselves a prince were the Letters Patent. They were proclaimed at the outbreak of war with Germany by George V to strip his German relatives from their right to call themselves a British prince."
A few weeks later, Queen Elizabeth banned the couple from using the word "royal" as the intended to be part of their "Royal Sussex" brand. The duke and duchess obliged but made it clear that they weren't happy about it and don't understand why Harry's grandmother thinks she has the right to block them from using the word "royal."
On their website, they stated that there is "not any jurisdiction by The Monarchy or Cabinet Office over the use of the word 'royal' overseas."
The Sussexes will officially step down from their royal duties on March 30.
Read more: Which Royal Does Queen Elizabeth II Trust More Now After Prince Harry and Meghan Markle Stepped Down?