Did Queen Elizabeth Just Admit To the World That She Took Away Prince Andrew's HRH Title With Telling Message?
The British royal family is in the middle of a crisis and Prince Andrew is at the center of it so when the Palace wished him a birthday message via social media, it was not well received. But royal fans did notice something very unusual in that message and it has everyone thinking that Queen Elizabeth II has taken away her son's HRH status.
Here's why many believe that The Duke of York is no longer His Royal Highness, plus the other birthday messages for him that people are criticizing.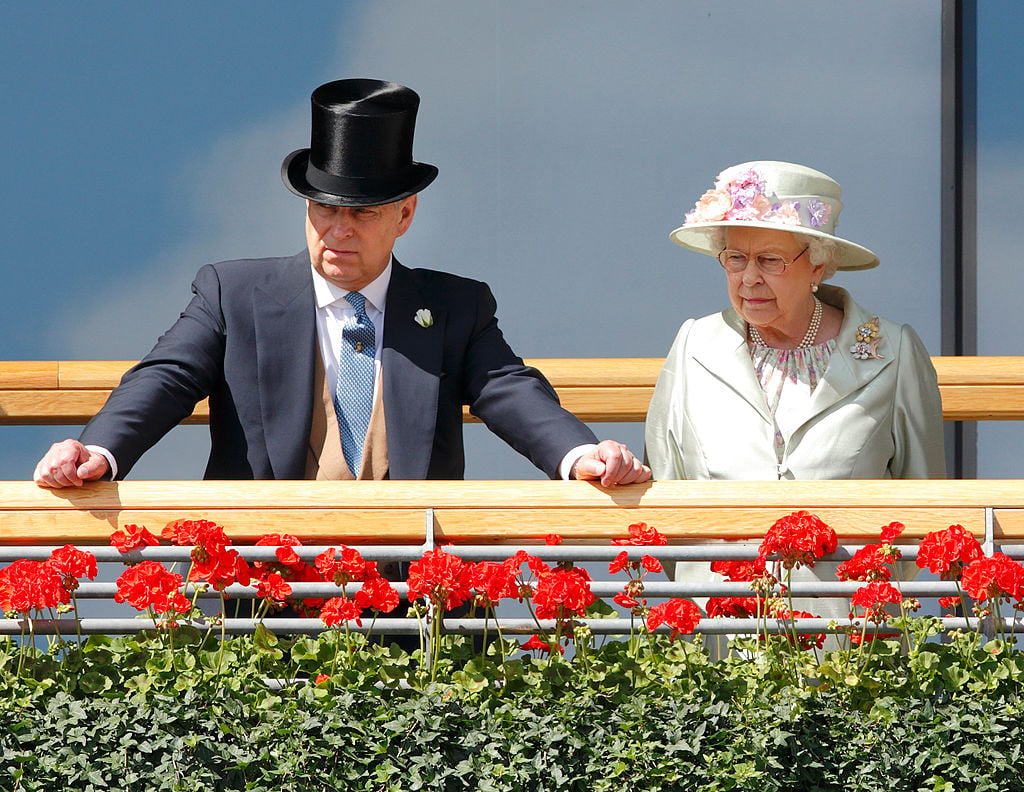 The Palace leaves out Prince Andrew's HRH status in post
In November 2019, Prince Andrew gave a disastrous interview to the BBC in which he spoke about his association with convicted pedophile Jeffrey Epstein. During that interview, he was asked about the accusations against him that he has sexual relations with one of Epstein's alleged victims when she was underage.
The duke did not come off as believable with his answers and didn't show any sympathy for the alleged victims. The backlash he received once that interview aired was almost immediate and in the days following, he was forced to step down from his royal duties. While he is no longer a working royal Andrew retained his HRH title, or so we thought.
On Feb. 19, the royal family's Twitter account, which often tweets messages and updates from the queen, left out HRH in Andrew's birthday post.
This has many wondering if Her Majesty actually stripped her son of his HRH title because in years past, those three characters have always been included when she wished him a happy birthday.
The queen does not manage this account herself so the omission of HRH might not mean anything at all. However, some royal watchers are reading into what it could mean.
Sarah Ferguson's message to her ex-husband
No one was surprised when Sarah, Duchess of York posted a birthday message to Prince Andrew, but fans did slam Fergie for continuing to publicly support her ex-husband.
The duchess was also blasted when she was accused of orchestrating Andrew's "car crash" interview. However, Ferguson's spokesperson denied that was not the case and revealed that she was away when it took place.
"The duchess was out of the country last week and the week before in Hong Kong; China; Saudi Arabia and Venice and was not involved in this program which took place and was finalized last week whilst she was overseas," James Henderson said at the time.
Princess Eugenie's message to her father
Princess Eugenie also wished her dad a happy birthday. While many fans did think it was in bad taste for anyone to take to social media with a birthday message to the prince, Eugenie was not attacked as much over her post.
A majority of fans wrote that they feel sorry for her seeing that she is in a difficult position and was embarrassed after the allegations were brought against her father since she has championed causes to combat human trafficking.
In January, U.S. Attorney Geoffrey Berman said that Prince Andrew has "provided zero cooperation" to police and the FBI. The Duke of York reportedly claimed that is because he has yet to be contacted by any law enforcement agencies asking to speak with him.
Read more: This Person Will Decide If Prince Andrew Loses His Armed Security (And It's Not the Queen or Prince Charles)