Did Rasheeda From 'Love & Hip Hop' Ever Have Hit Songs As a Rapper?
Before Rasheeda was a cast member on 'Love & Hop Hop,' she'd been a rapper for over 10 years. Now, Rasheeda is a business owner.
Rasheeda is known to millions for her marital ups and downs on Love & Hip Hop and the recent drama surrounding whether or not she was of age when she married her husband. But prior to reality television, Rasheeda spent over a decade trying to become one of the top female rappers in hip hop. The self-proclaimed "Georgia Peach" and "queen of crunk" had a few moderate hits before trading in her microphone to run a multi-million dollar fashion and cosmetics business.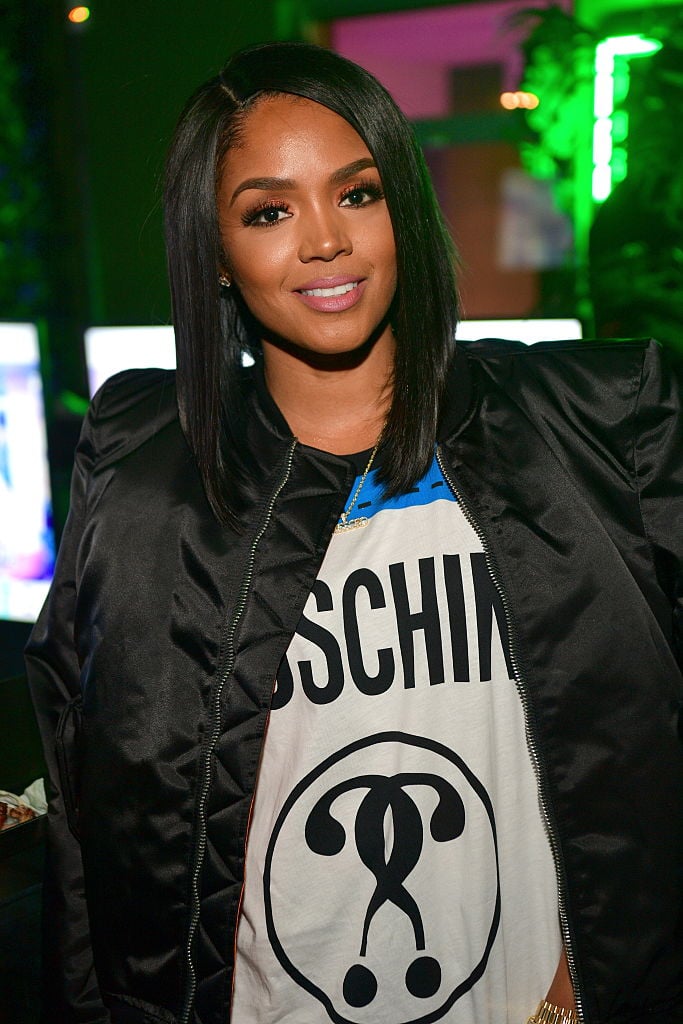 Rasheeda had a few moderate hits as a rapper before joining 'Love & Hip Hop'
Rasheeda made her debut in the music world as a member of the female rap trio Da Kaperz. The Atlanta native left the group for a solo career in the early 2000s under the management of her husband, Kirk Frost. After making a name for herself in her hometown, Rasheeda was marketed under several monikers, most notably the "Georgia Peach" and "Da Boss Chick."
Related: Fans Slam Kirk and Rasheeda's Newfound Marital Bliss On 'Love & Hip Hop: Atlanta'
In total, Rasheeda has released six albums and several mixtapes and her core fan base has been within the South. Most of Rasheeda's success has come from being featured on songs with other artists. 
She released her debut album Dirty South in 2001 with D-LO and Motown Records. The album included several features from other high profile artists in hip hop, including Nelly. The majority of the notoriety was due to her lead single "Do It," which peaked at No. 83 on the Billboard Hot R&B/Hip-Hop Songs Chart. "Do It" featured rappers Pastor Troy and Re Re. 
She's had two other singles she's been featured on make it on the Billboard Hot R&B/Hip-Hop Songs Chart: "Vibrate" with her and Petey Pablo, and "You Like It Like That" which was performed by Nivea.  
Her only two solo singles to chart on Billboard were "My Bubble Gum (Got That Good) in 2007 and "Georgia Peach" in 2005. "My Bubble Gum" was her biggest hit, peaking at the No. 55 spot.
Rasheeda was also briefly in another ensemble with RHOA star Kandi Burruss, reality star Toya Wright, and rappers Diamond and Lola. They released a ladies' anthem version to Lil' Wayne's "Bedrock" in 2010. 
Rasheeda traded in rap for reality television and entrepreneurship and owns several businesses 
Rasheeda has been a cast member of Love & Hip Hop Atlanta since its inaugural season in 2012. With her expanded fame from the show, she used her platform to spearhead her businesses in fashion and beauty. 
She launched Poiz Cosmetics, which started as a lipgloss and lipstick line before expanding to selling other makeup products – including blush and eyeshadow. From there, she added her boutique, Pressed in 2015. There are currently has two locations in Atlanta and Houston, which have generated millions of dollars.
Rasheeda spoke on why it was important for her not to get complacent with her status as a reality television star and use her platform to expand her brand in a 2018 interview with Forbes Magazine.
Many people turn their reality TV fame into businesses where they're only a brand ambassador — they aren't running things. I'm not that type of businesswoman. I am very hands-on. I do the hard, behind the scenes work that has grown my business to the multi-million dollar mark. And I use my platform to amplify what I am already doing. Love and Hip Hop may have many millions of people watching but I am still dedicated to my businesses.

Rasheeda Frost, Forbes Magazine
She's constantly promoting her businesses on the show and on her social media platforms. Many of her famous Atlanta friends and socialites have donned clothing from Pressed.
Rasheeda has been working to expand her fashion empire with fitness apparel. The former gymnast and high school basketball star promotes wellness and health through exercise videos that she shares online.