Did Ringo Have Any No. 1 Hits After The Beatles Broke Up?
No one's ever been able to rack up No. 1 hits in America like The Beatles did. While their recording career only lasted seven years, their early contracts kept them producing multiple albums (and plenty of singles) every year.
As you can tell by glancing at the band's run on the Billboard charts, every Beatles studio album made was a major hit. Besides, there were years when they saw five different singles — and three different albums — reach No. 1 in the same year.
However, though 20 Beatles songs topped the charts, nearly all were written and sung by John Lennon and Paul McCartney. It wasn't until late in the band's run that George Harrison and Ringo Starr got near the top of the charts with tunes they wrote and/or sang.
In Ringo's case, 1966's "Yellow Submarine" just missed in September of that year. He had to wait until he released his own records to reach No. 1 with a track he wrote and sang.
Ringo scored his first No. 1 hit in late '73 with 'Photograph.'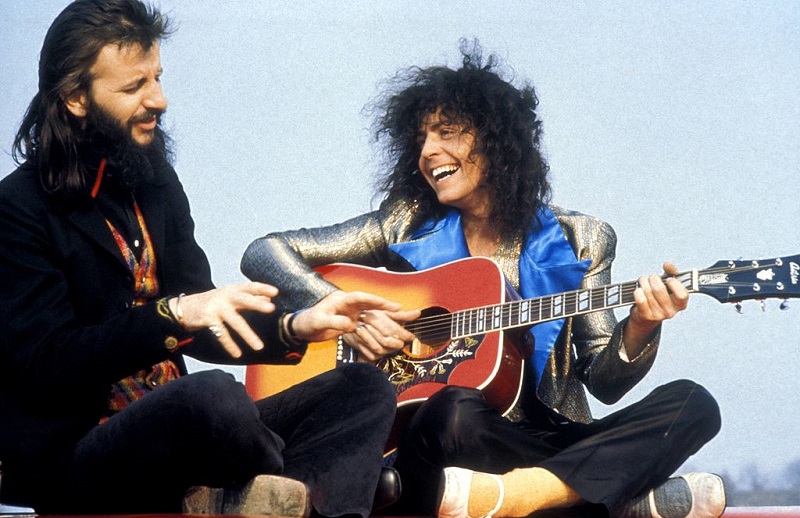 By 1973, Ringo has released three solo albums and, separately, a takedown track of Paul called "Back Off Boogaloo." Fans were getting to know his personal style in detail, and his third record (Ringo) was a bona fide hit.
In fact, if it weren't for his friend Elton John hogging No. 1 with Goodbye Yellow Brick Road, it would have been a chart-topper for Ringo. But the single market treated Ringo more kindly. "Photograph," the third track on the record, hit No. 1 in November '73.
It was a song his old bandmate George wrote with him and Ringo sang. Though "Photograph" only stayed atop the charts one week, it hung around Billboard's Hot 100 for nearly four months.
Though Ringo was putting a lot of energy into his acting career during this period, he was having a lot of success as a recording artist. A few months later, he'd find his way back to No. 1 with a cover of a 1960 classic.
Ringo's second and final No. 1 came with 'You're Sixteen.'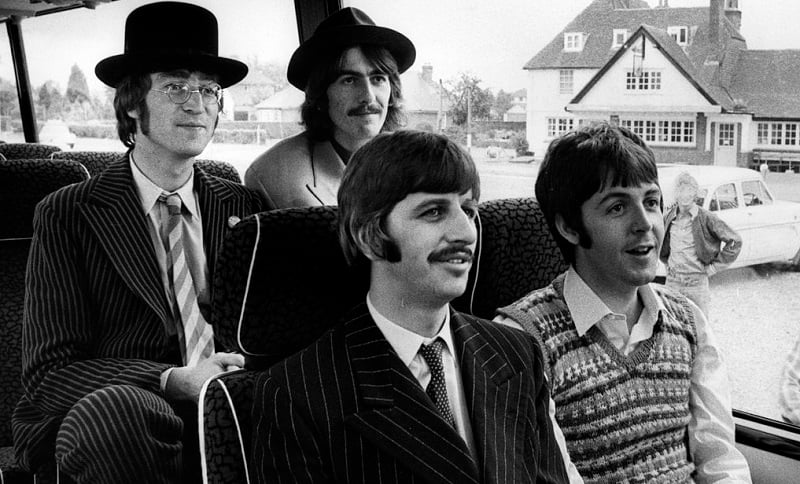 The hit singles from Ringo didn't stop with "Photograph." In January '74, "You're Sixteen," the fifth track on the first side, went all the way to the top of the Billboard Hot 100. (Johnny Burnette, who had a hit with the original version, made it to No. 3 in 1960.)
"You're Sixteen" only stayed at No. 1 for a week's time, but it would hang around the charts another few months. It featured old bandmate Paul on the kazoo and, later, Carrie Fisher as the object of Ringo's affection in his wacky video.
Ringo would come close to the top of the charts again in April '74 with "Oh My My," a No. 5 hit. The following year, he'd get even closer with "No No Song" from the album Goodnight Vienna. That tune, a lighthearted romp featuring countless drug references, hit No. 3 in April '75.
In the coming years, several more Ringo songs would land on the charts. His last, "Wrack My Brain," peaked at No. 38 in 1981.
As for albums, Ringo had plenty of success on the Billboard 200 as well. His last chart entry was Give More Love, which made the rounds in 2017.
Check out The Cheat Sheet on Facebook!