Did Ringo Starr Sing on Any of The Beatles' No. 1 Hits?
The Beatles may have been known as "the Fab Four," but when you look at the songwriting credits two names always appear: John Lennon and Paul McCartney. It took until late in the group's existence for George Harrison to find his way as a songwriter.
In fact, it wasn't until Abbey Road, the band's last studio album, that a Harrison tune ("Something") reached No. 1 on the charts. As for Ringo Starr, the band's carefree drummer, there weren't many songwriting credits to speak of on any Beatles albums.
The only two Beatles songs Ringo got sole credit for were "Don't Pass Me By" (1968) and "Octopus's Garden" (1969). However, he did sing lead vocals on several tunes. Besides his own two tracks, you'll catch him singing the lead on "With a Little Help From My Friends" from Sgt. Pepper's.
However, Ringo's biggest hit is the song people associate him with the most. That would be "Yellow Submarine," and it came awfully close to topping the Billboard Hot 100 in 1966.
'Yellow Submarine' charted for 9 weeks and peaked at No. 2.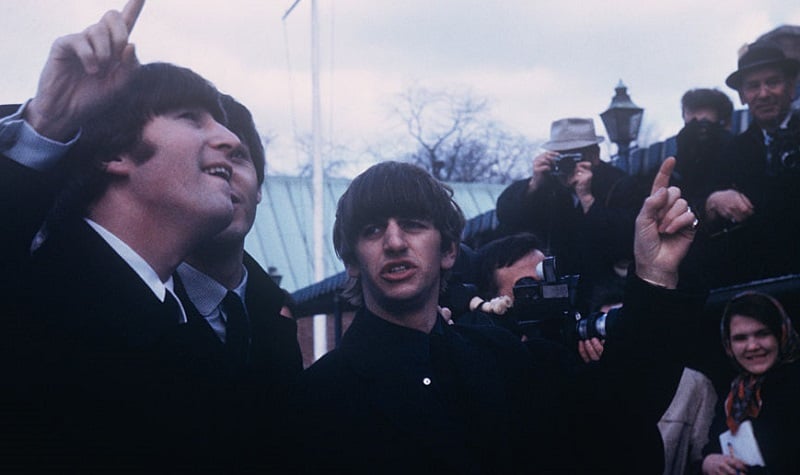 No one can say Ringo didn't come close. In September of '66, "Yellow Submarine" came just shy of the No. 1 spot. It peaked at second place in the middle of the month.
At the time, The Supremes' "You Can't Hurry Love" had the top spot, where it had landed the previous week. Looking back, there's no shame in Ringo or The Beatles missing out on No. 1 due to a of that caliber keeping "Yellow Submarine" at bay.
Besides, with 20 No. 1 singles in the band's career, The Beatles had more chart-toppers than any other recording artist in history. They had more than their taste of the top spot, and they also had more success in selling records than any other act has.
Still, considering the other members of The Beatles enjoyed a No. 1 hit, it would have been nice for Ringo to join them. After he began his solo career, it wasn't long until he made it to the top.
Ringo had a pair of No. 1 hits as a solo artist, including 1 song he wrote.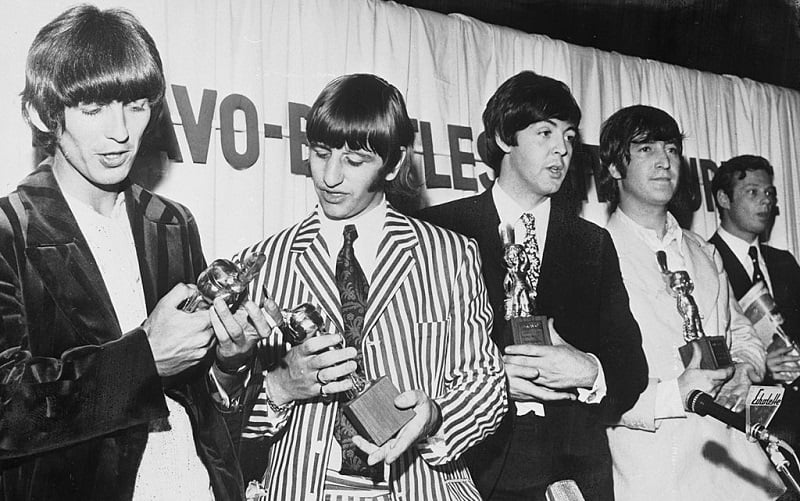 After The Beatles broke up in 1970, each band member began successful solo careers. George Harrison would be the first to score a No. 1 hit ("My Sweet Lord") in 1970. Next up would be Paul McCartney with "Uncle Albert/Admiral Halsey" in 1971.
However, Ringo beat the great John Lennon to the punch. In 1973, Ringo hit No. 1 on the Billboard Hot 100 with "Photograph," a tune he wrote with Harrison and recorded with his solo band.
Just two months later (January of '74), Ringo made it back to the top of the charts with his rendition of "You're 16." Lennon didn't make it there until November of that year, when "Whatever Gets You Through the Night" hit No. 1.
Ringo nearly made it to No. 1 with The Beatles but, as the saying goes, sometimes you need to do it yourself to make sure it's done right.
Check out The Cheat Sheet on Facebook!