Did Sacha Baron Cohen Just Prank an Alt-Right Rally Twice on the Same Day?
Sacha Baron Cohen is a master of disguise who has managed to prank some of the world's most influential people into doing and saying the silliest of things. With his Showtime series Who Is America?, the English actor and comedian targeted notable American politicians. And, according to reports, he may have pranked a recent alt-right rally twice in the same day.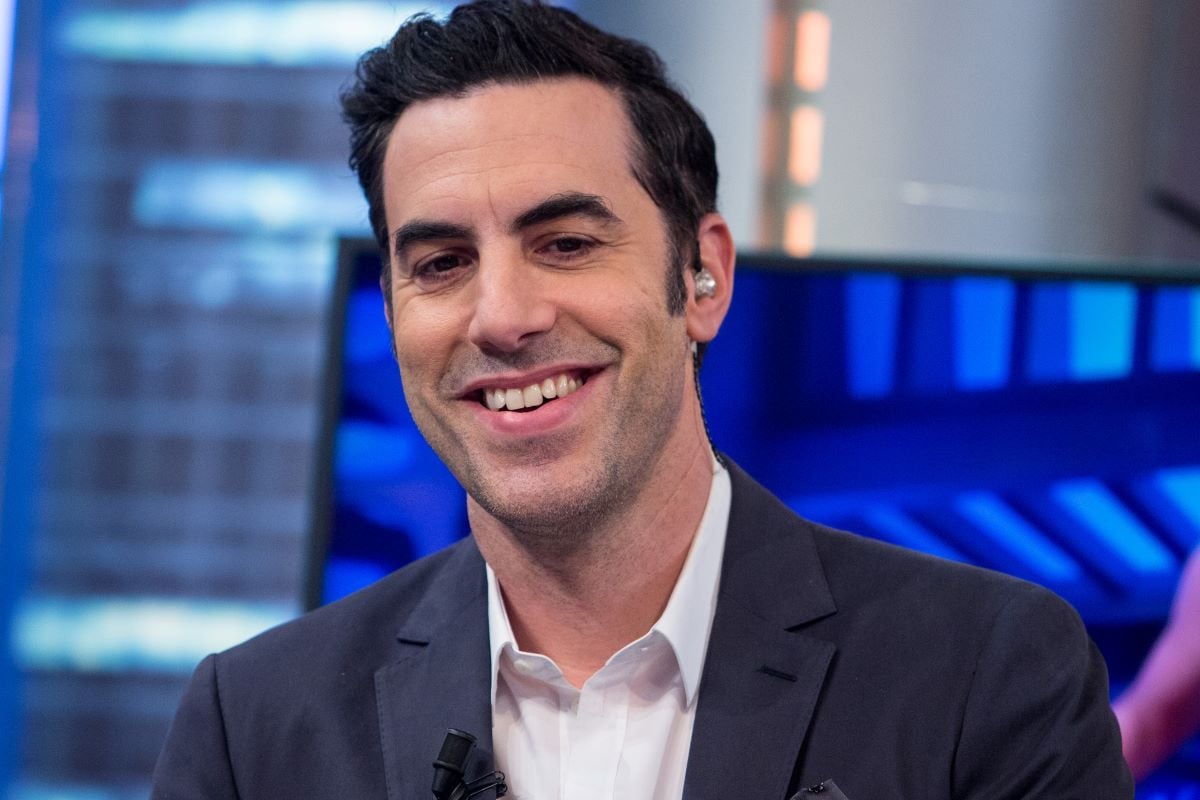 Sacha Baron Cohen has been doing this for a long time
Cohen is a legitimate movie star, with hit films like Borat, Madagascar, and Les Misérables under his belt. But his satirical style of comedy and his ability to completely transform into different characters sets him apart from everyone else in the industry. 
The prankster first started interviewing high-profile celebrities with Da Ali G Show in 2000. He appeared on the show in full disguise as the British hip-hopper wannabe Alistair Leslie Graham, aka Ali G. 
Cohen interviewed dozens of celebrities in character, including Donald J. Trump, David Beckham, Buzz Aldrin. And at the time, he also showed his growing interest in American politics and managed to prank politicians like Newt Gingrich and Ralph Nader. 
He has a Showtime series called 'Who Is America?'
After pursuing a successful movie career, Cohen returned to TV in 2018 with his Showtime series Who Is America? in which he introduced a number of new satirical characters. Dressed as far-right conspiracy theorist Billy Wayne Ruddick Jr., Ph.D., Cohen interviewed Vermont Senator Bernie Sanders, former congressman Barney Frank, and former Trump campaign manager Corey Lewandowski.
As Israeli anti-terrorism expert Erran Morad, the comedian pranked former Alabama judge and Republican U.S. Senate candidate Roy Moore. In the interview, Cohen shows Moore a pedophile detector device which he says was invented by the Israeli military. 
RELATED: All of the People Who Say They Were Duped by Sacha Baron Cohen for 'Who Is America?'
Related post url: 
But, the device only ends up going off when it's near Moore, who, in 2017, was accused of having inappropriate sexual relationships with multiple young women. Moore has denied all allegations, and he ended the interview with Cohen early when he realized the implications. 
Sacha Baron Cohen reportedly pranked an alt-right rally, twice, in the same day
On June 27, Cohen reportedly infiltrated a "March for Our Rights 3" rally in Olympia, Washington. In a Facebook post, Yelm City Councilman James Connor Blair claimed that the comedian and his team pretended to be a PAC based out of Southern California and paid for an event stage and setup.
Cohen is believed to have baited the audience into singing along with his lyrics, which included extreme right-wing rhetoric about Hillary Clinton and Dr. Anthony Fauci.
"Sacha Baron Cohen pulled a bulls**t stunt at the March For Our Rights 3 event," Blair wrote in his post. "He came on stage disguised as the lead singer of the last band, singing a bunch of racist, hateful, disgusting sh*t. His security blocked event organizers from getting him off the stage or pulling power from the generator. After the crowd realized what he was saying, and turned on him, his security then rushed the stage and evacuated them to a waiting private ambulance that was contracted to be their escape transport."

James Connor Blair via Facebook
But after Cohen left the event, he may have returned in another disguise. In a photo, in which an event organizer is being interviewed about the Cohen incident, Cohen appears to be disguised as a photographer shooting the interview. 
Cohen has not confirmed whether it was him at the rally or not. But, if it was him, fans will likely get to see the whole incident unfold in an upcoming TV special or series.