Did 'Schitt's Creek' Stars Catherine O'Hara and Eugene Levy Ever Date?
Catherine O'Hara, the Canadian-American comedian and screenwriter, is celebrating 5 consecutive Canadian Screen Awards for Best Lead Actress in a Comedy Series — as well as this year's Emmy Award for Outstanding Lead Actress in a Comedy Series — for her role as Moira Rose on Schitt's Creek.
Schitt's Creek was created by O'Hara's long-time friend Eugene Levy, and his son Daniel Levy, who also both star in the show. The comedy series premiered on CBC Television in 2015 and consists of 80 episodes spread over 6 seasons. Now streaming on Netflix, the award-winning show depicts the once-wealthy Rose family, now having lost everything, except ownership of a small town called Schitt's Creek. O'Hara portrays the hilarious role of the mother, Moira with her wig collection, affected accent and all black and white wardrobe. O'Hara and Levy play husband and wife on the show — but over the course of their long history as scene partners, onstage and onscreen, did the 2 actors ever date?
'Schitt's Creek' lead cast members Catherine O'Hara and Eugene Levy have a long history as friends and colleagues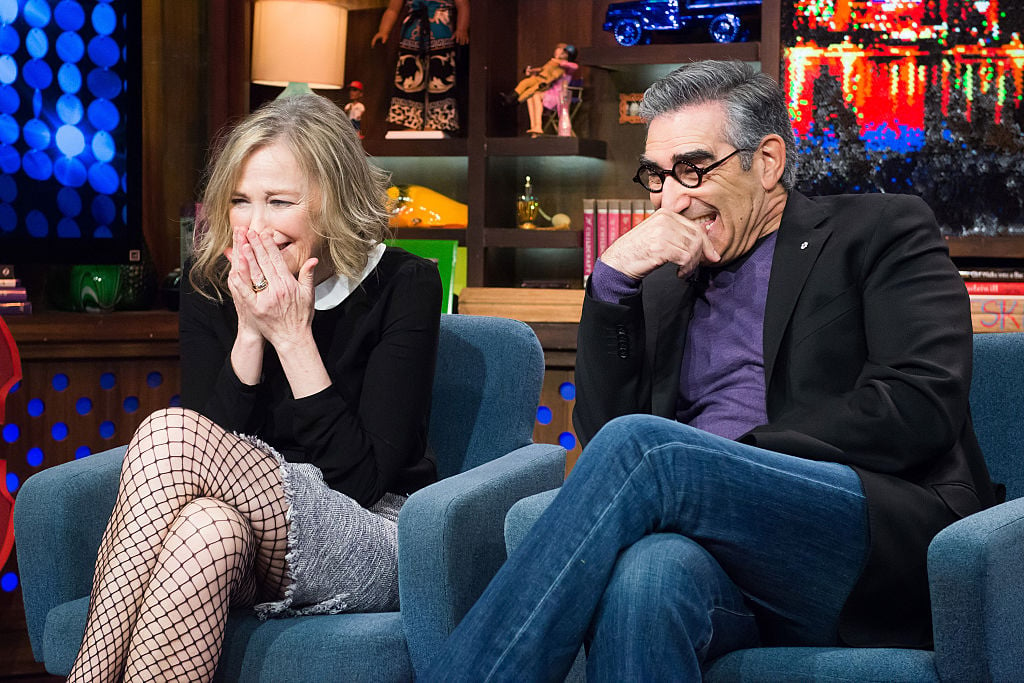 According to a recent interview with The New Yorker, O'Hara's long career in comedy began with Toronto's Second City improv troupe. 
Apparently, while living in Toronto, O'Hara's brother Marcus dated Gilda Radner for about 2 years, and he introduced the 2 women.
"It was all Gilda as far as opening up my world to Second City," she told the publication. "That's where I met Eugene [Levy] and Marty Short and Andrea Martin, all the people I ended up working with years later."
O'Hara auditioned for Second City, but was offered a job as a theatre waitress instead. Soon after, however, John Candy hired her for the touring company, and O'Hara performed as Gilda Radner's understudy. After meeting and working with Levy, did the friendship ever bloom into romance?
"We tried dating, actually," O'Hara revealed. "There's nothing sexier than making each other laugh." However, the Schitt's Creek star didn't put too much weight on the past fling with Levy.
"I think everybody tried dating everybody," O'Hara remembered. " … Really, it was, like, one or two dates. That's it."
Looking back, O'Hara is pleased their handful of dates did not lead to anything more significant. She wonders if they would have ended up doing the movies and other comedy projects over the years; perhaps we wouldn't even have Schitt's Creek as we know and love it today.
"I'm glad it worked out that way," she revealed. "We probably wouldn't be working together if we'd gone longer on the dating."
O'Hara is happy that their working relationship had the time to evolve over the decades.
"Back then Eugene and I were never really a 'team.' Just somehow we've grown together in these years," she explained to the New Yorker.
What other movies and TV shows did Catherine O'Hara and Eugene Levy perform in together?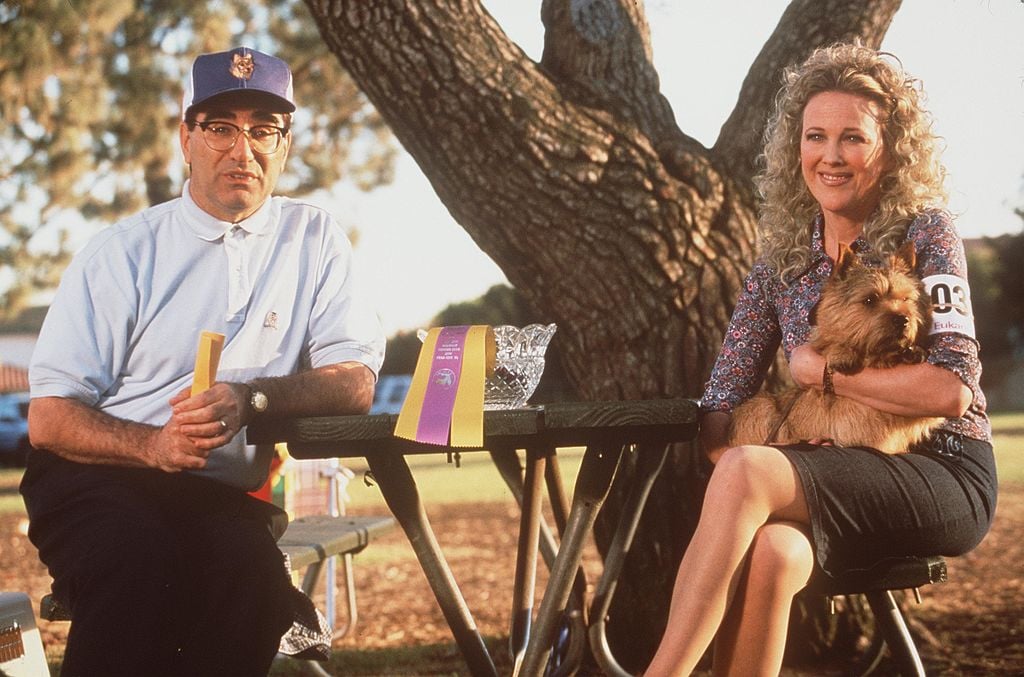 RELATED: 'Schitt's Creek': Dan Levy Jokes That 'Moira Got Her Emmy' After Catherine O'Hara Wins Best Lead Comedy Actress
The Toronto Second City crew created an offshoot called Second City Television or SCTV, where O'Hara and Levy worked together for 6 seasons. The pair won Emmys as writers on the show in 1982.
O'Hara also collaborated with Levy and director Christopher Guest on several films, including Best in Show, A Mighty Wind and For Your Consideration.
In a BuzzFeed interview, Levy explained why he felt the he and O'Hara work so well together.
"I think we both approach what we do in the same way," the Schitt's Creek co-creator shared. "I've never considered myself a comedian, and yet I've spent my life in comedy."