Did Shailene Woodley Wear a Wig in 'Big Little Lies' Season 2?
Shailene Woodley, who effortlessly portrays a struggling single mother, shocked fans when she appeared in season 2 with a completely new look.
The HBO television miniseries Big Little Liesis currently on hiatus, as fans impatiently await the return of a third season. Based on the bestselling book by Liane Moriarty, the dark comedy features Nicole Kidman, Reese Witherspoon, and Shailene Woodley. The powerhouse cast tells the story of a group of seemingly perfect mothers connected by unthinkable secrets.
Woodley, who effortlessly portrays a struggling single mother, shocked fans when she appeared in season 2 with a completely new look. Her hair was so out of the ordinary that fans immediately took to social media to debate whether the acclaimed actor was wearing a wig.
Woodley's role in 'Big Little Lies'
SPOILER ALERT…
Woodley was nominated for an Emmy Award for Outstanding Supporting Actress in a Miniseries for playing Jane Chapman, a single mother struggling with a tragic past.
Season 1 of Big Little Lies reveals the complex character is a victim of sexual assault. Timid and soft-spoken by nature, she is haunted by the memory of her attacker. When the young mother confronts Perry (Alexander Skarsgard), the man who raped her, the encounter turns deadly.
At the start of season 2, Woodley's character undergoes a dramatic transformation as she learns to reinvent herself. One of the most controversial physical changes was a drastic new hairstyle with short blunt bangs.
The bangs were Woodley's idea
Woodley told The Hollywood Reporter the bangs were her idea. The Divergent star explained how she likes to alter her appearance after a significant event in her life. She wanted her character to identify with her feelings in the same way.
She said after Perry's death, Jane would have come to the realization, "This isn't who I am anymore. This monster is gone, and I'm not going to let him live in me or control me any longer."
The Fault in Our Stars actor said, "In that moment, I feel like she took a pair of scissors and cut her bangs herself." Woodley says Jane would have then gone through her closet and donated all her clothes to a thrift store to gain "control of her identity again."
Woodley explained to Today, "I thought it was really important to show a young woman who had survived rape .. forging through with a bravery and a courage that helped give her son a beautiful life."
So, was Woodley wearing a wig?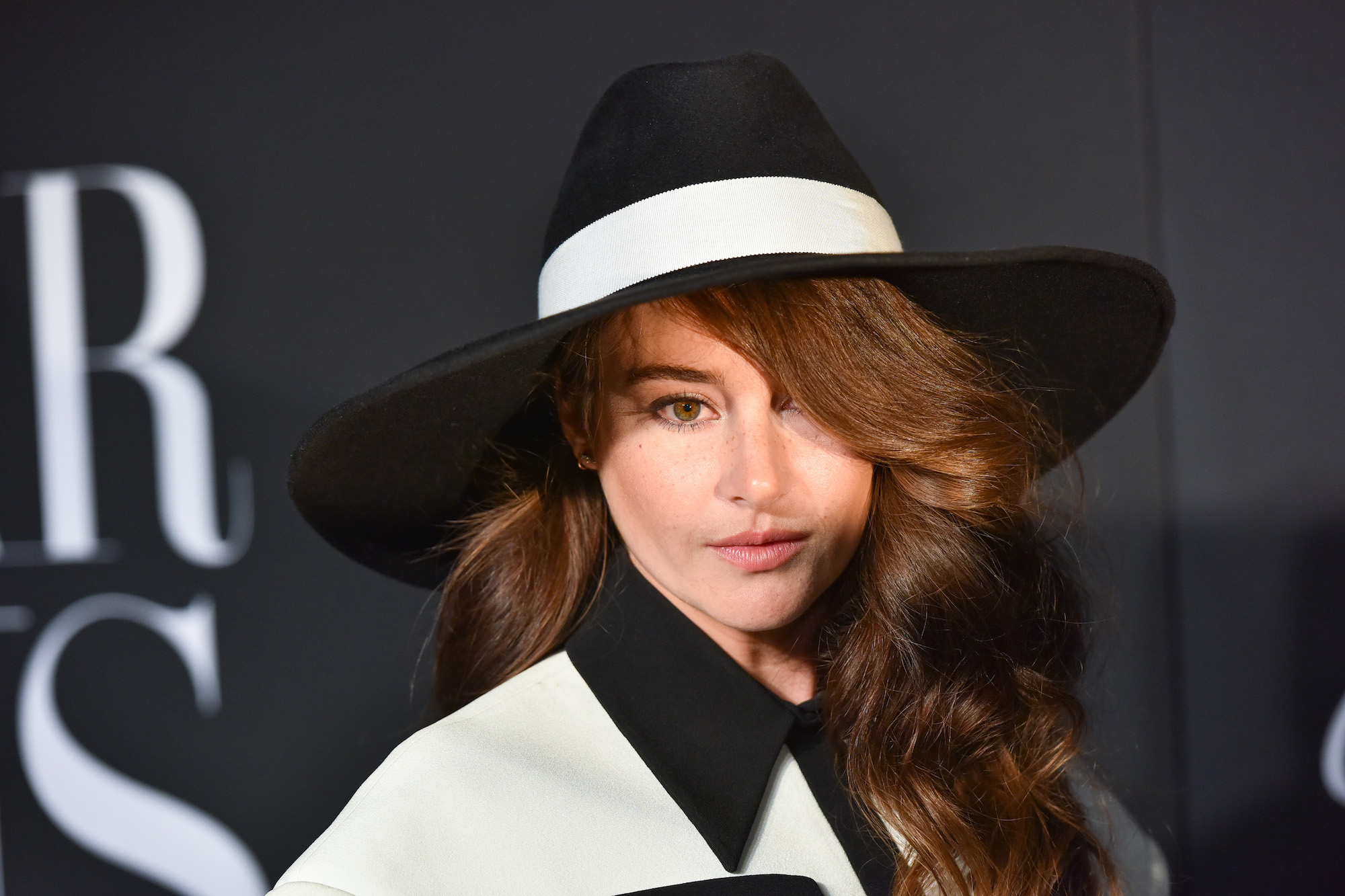 Fans of the HBO miniseries were shocked by Chapman's edgy bangs, and Twitter exploded with talk of Woodley's new do. InStyle went as far as to say, "Shailene Woodley's Bangs were the Most Dramatic Part of Big Little Lies." 
Claudia Humburg has been the hair and makeup stylist for the future Mrs. Aaron Rodgers since 2014. She explained to The Cut how Chapman typically wore a sensible ponytail in season 1. Her dark-brown non-nonsense hair was rather generic, depicting "someone who wants to go unnoticed, to be ignored."
The new look for season 2 was supposed to symbolize change and how the single mother was ready to move on. The hairstyle that drove fans wild was a "short, blunt, simple look." Chapman's hair was much darker, and the bangs were choppy, looking like she cut them herself.
Hamburg said, "the bangs had to be cut and trimmed constantly throughout filming." Styling, however, was minimal as "Woodley would just air dry them."
So, there you have it. The 29-year-old actor was not wearing a wig. 
There is no telling what Woodley will look like next if the "Monterey Five" decide to return for Season 3. While they all are willing to get back together, HBO president Casey Bloys told TV Line, "I just don't think it's realistic … they are some of the busiest actresses working in Hollywood."