Did Something More Happen Between Madison LeCroy and Alex Rodriguez? Craig Conover Weighs In
Craig Conover is spilling the tea on his Southern Charm co-star Madison LeCroy. The latter confessed to having contact with Alex Rodriguez after Conover brought it up during the show's reunion in 2021. LeCroy's admission that she exchanged messages with A.Rod on social media became an international breaking news story also involving Jennifer Lopez. Although LeCroy denied ever having anything physical with the former MLB player, Conover weighed in with his thoughts about if he believed her.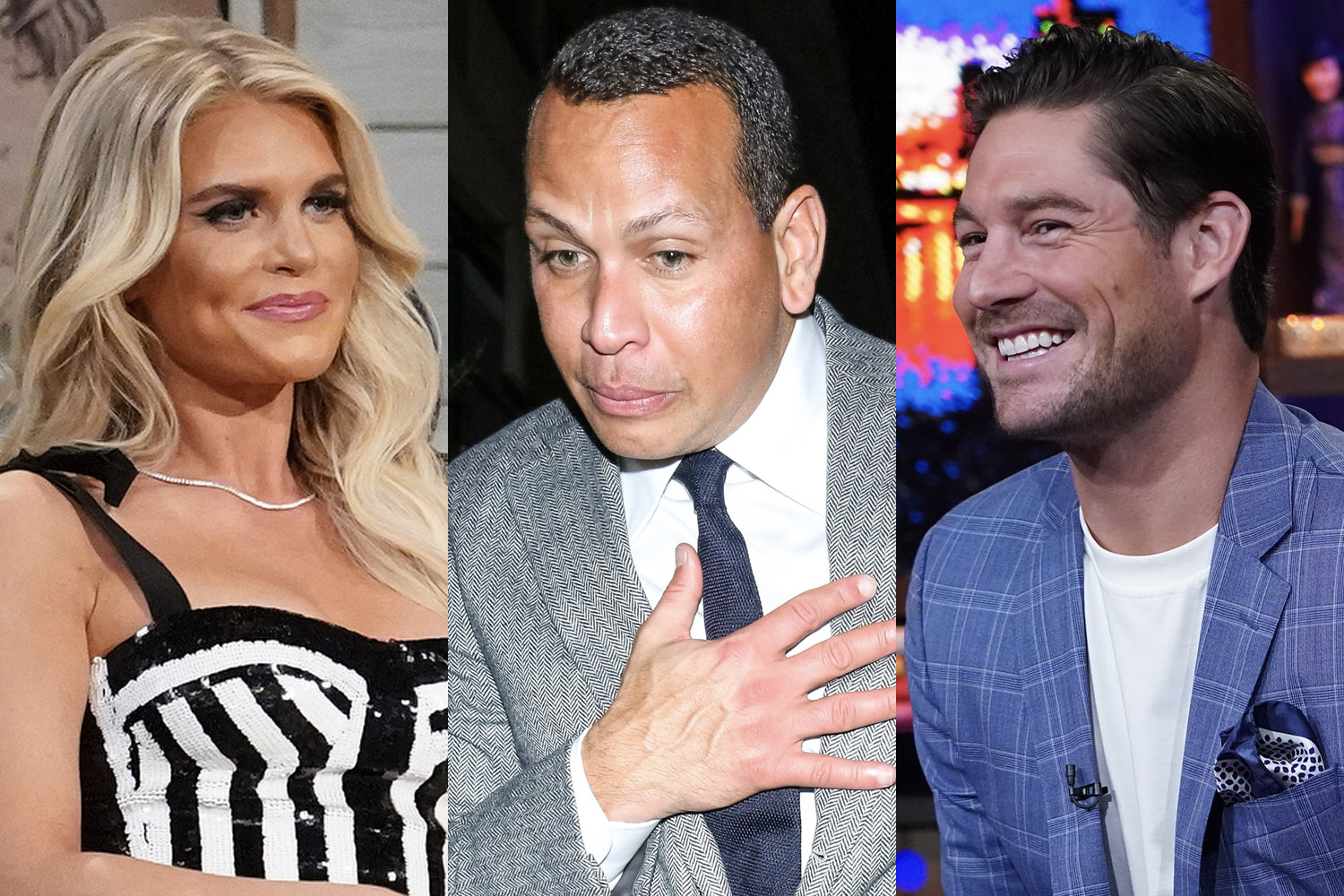 Craig Conover slams Madison LeCroy for alleged affair
The biggest story to come out of the Southern Charm Season 7 reunion was something that didn't even happen on the show. Conover went to bat for his best friend Austin Kroll, who at the time had a tumultuous relationship with LeCroy. The pillow-maker revealed that LeCroy was "flying around the country sleeping with married men."
"Ex-MLB players. That's what you were doing during quarantine. You know why Austen was at my house? 'Cause you weren't talking to him! You flew to Miami to f— an ex-MLB player," Conover said during the reunion.
"Put me on a lie detector test. I never flew to Miami. Where's the record of that? That's fake," LeCroy fired back.
At the time, the cast only referred to A.Rod as an "ex-MLB player," and when someone said his name, Bravo bleeped it out. LeCroy insisted that she was never physical with the former baseball star.
"He contacted me and, yes, we DM'd, but other than that, there was nothing," LeCroy added. "I've never physically seen him, touched him …"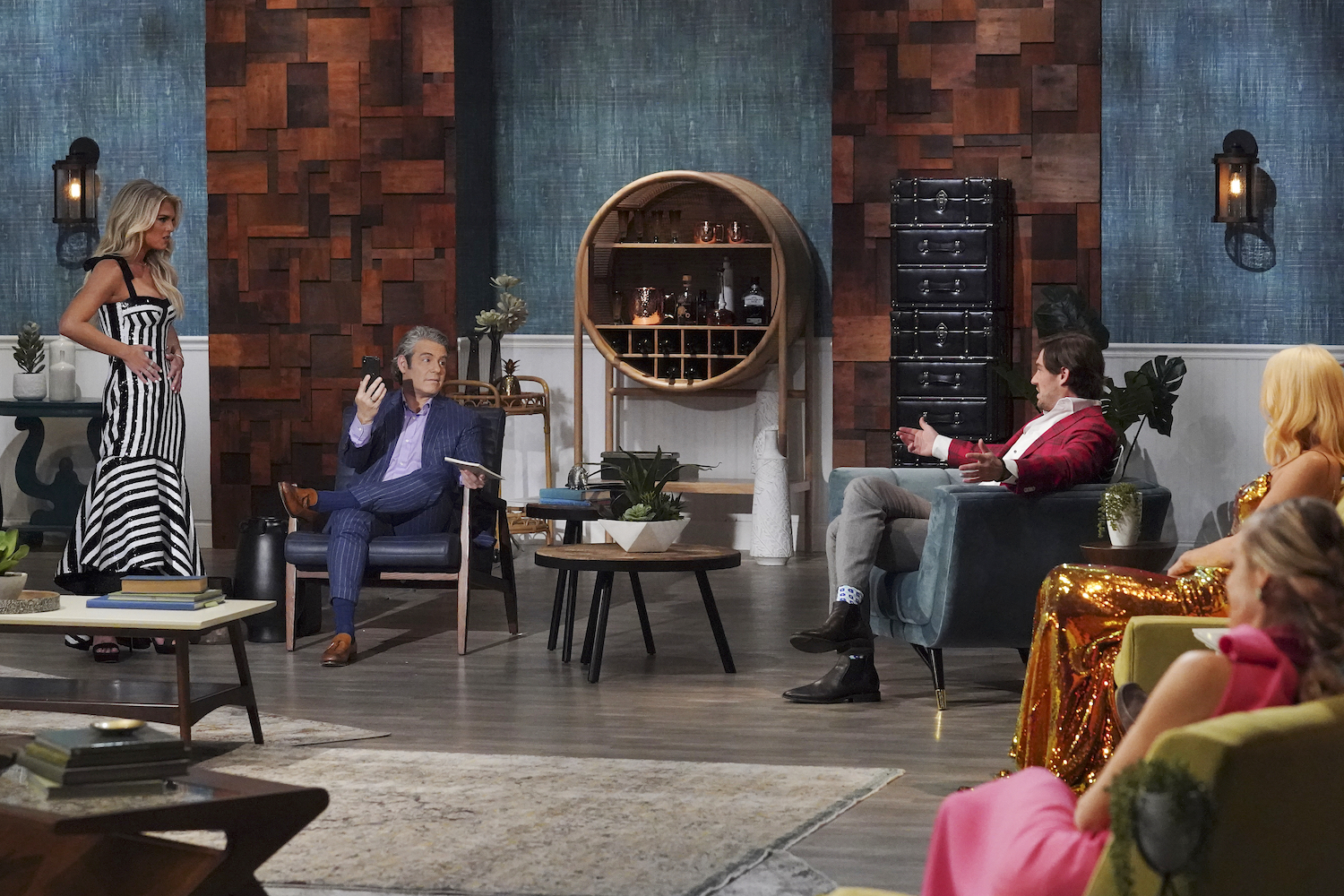 Does Craig Conover think something more happened between A.Rod and Madison LeCroy?
Speculation grew after the episode aired on Bravo about who could be the ex-MLB player in question. Everything pointed to A.Rod, but no confirmation came until days later when LeCroy openly talked about it. The hairstylist confirmed she had exchanged messages with Rodriguez, but there was never anything physical.
Shortly after the allegations, there were rumblings that Rodriguez and Lopez had called off their engagement. It would be months later when the couple officially announced their separation.
LeCroy is now engaged after the scandal and remains completely past the A.Rod scandal. However, when Conover appeared on Watch What Happens Live, host Andy Cohen didn't miss an opportunity to get messy. Cohen asked Conover if he thought anything happened between Rodriguez and LeCroy.
After a long and audible sigh, Conover mumbled a response saying, "No, I think they kept…"
"What, are you trying to get me sued, Andy?" Conover asked while smiling.
Conover got his thoughts together to deliver a coherent response and said, "I think there was enough inappropriateness for either of them to be in relationships — they shouldn't have been doing it. Whatever it was."
When is Madison LeCroy getting married?
Southern Charm Season 8 is already filming, but Conover says he has not met LeCroy's fiance, Brett. There's no word if LeCroy will film scenes with Brett, but she is already planning the wedding.
"I definitely want to have a very chic, intimate wedding, probably with 50, 50 to 70 people," she told Entertainment Tonight. "So, nothing too crazy. I'm excited to see how all that plans out. I just know I wanna enjoy our family and keep it pretty intimate."
Southern Charm is reportedly returning to Bravo in 2022.