Did 'Sopranos' Creator David Chase Change His Name From the Italian Version?
It doesn't come as a surprise to many people to learn 'Sopranos' creator David Chase is Italian-American. So did he change his name?
During the 20th anniversary party for The Sopranos in early January, Michael Imperioli told a great story about auditioning for the part of Christopher Moltisanti in the hit HBO show. Initially, Imperioli believed he botched his audition because creator David Chase made no reaction to his performance.
"He's kind of poker-faced, and I thought I was boring him to tears," Imperioli told The New York Post. Chase also offered directions on playing Christopher, which Imperioli took as criticism for a flaw in his performance. Leaving the audition, Imperioli considered the part gone and wrote it off as another day in the life of an actor.
"I walked out of there and was like 'Who cares? This guy, he's not even Italian, what does he know?'" Imperioli said. Of course, he ended up landing the role and quickly learned that Chase indeed hailed from an Italian-American family. On his father's side, Chase's family name was once DeCesare. But Chase's father was the one who changed it.
Chase's name at birth was David Henry Chase.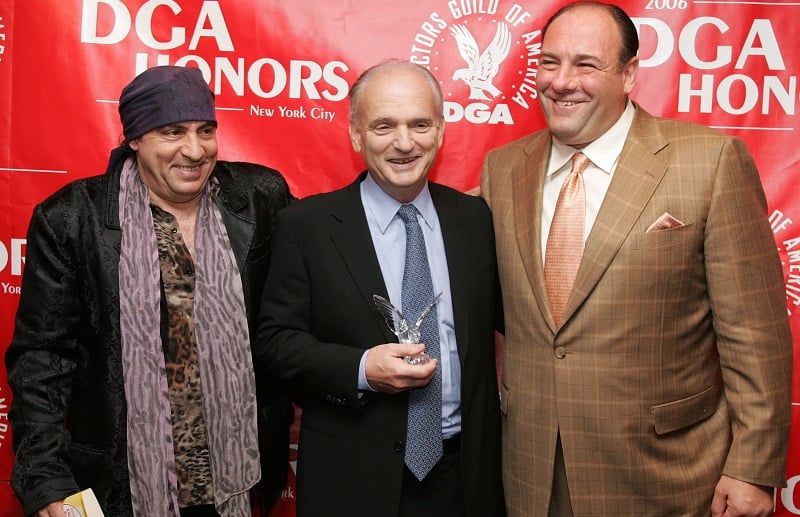 In a marathon (five-hour) interview from 2008, Chase got hit with several questions about his name in the opening seconds. About whether he had the same name at birth, Chase replied that his name was always David Henry Chase.  He also dispelled the myth that he changed his name.
"My father's name at birth was DeCesare," Chase said, "but he had changed it long before I was born. I think it says on Wikipedia that my name is DeCesare, but that's incorrect."
Chase described being born in Mount Vernon (New York) before moving to Clifton (New Jersey). Eventually, the family settled in North Caldwell, which Chase used as a setting for his show that was "patterned after" some real-life Jersey mobsters.
If you want to find the hardware store Chase's father opened and ran in nearby Verona, you can't. In a very Sopranos twist, it became a Yoga studio.
Chase's upbringing in a close family full of 'schisms and feuds'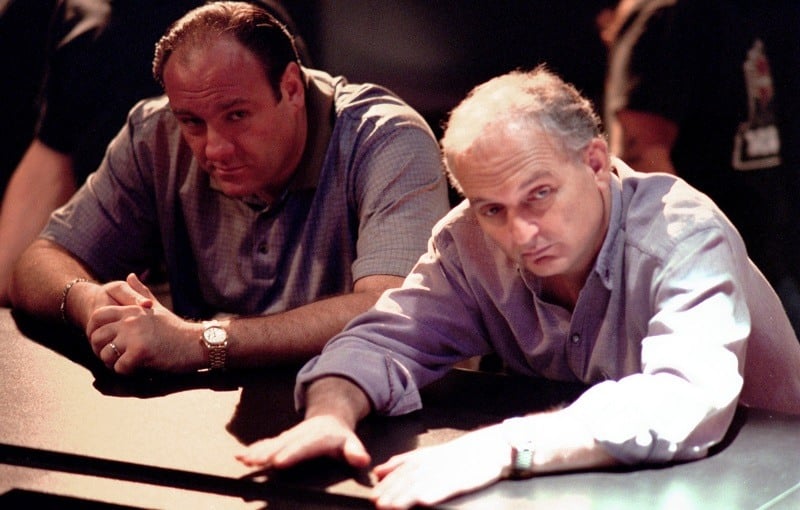 During his lengthy (and at times painfully awkward) Television Academy interview, Chase discusses what Sopranos fans will recognize as the basis for many scenes in the show: his own family life. He grew up without siblings, but described his parents and himself as "at the center of a very large extended Italian-American family."
He says his family was "close … though constantly riven by schisms and feuds. One branch not talking to another branch, one aunt cutting another one off … but despite all that, very close." Speaking from personal experience, that sounds like a lot of Italian-American families — and yet another reason the show struck such a chord.
If the Season Five scene in which Tony, Janice, Bobby, Uncle Junior, and Tony's other sister (plus everyone's kids) having dinner comes to mind here, we don't blame you. However, we wouldn't bet that Chase's real-life uncle told someone at the table he "never had the makings of a varsity athlete."
That recurring line probably came from the great writing team (possibly Chase himself).
Check out The Cheat Sheet on Facebook!