Did 'Southern Charm' (Sort Of) Finally Get Their 'Below Deck' Crossover?
Did Southern Charm just meet Below Deck? During a recent episode, fans thought they recognized one of the charter guests from Southern Charm. Patricia Altschul from Southern Charm has said on more than one occasion that she'd love to do a Below Deck crossover. She wanted to take the main cast members on a luxury yacht voyage and has gotten close with Captain Lee Rosbach and chief stew Kate Chastain.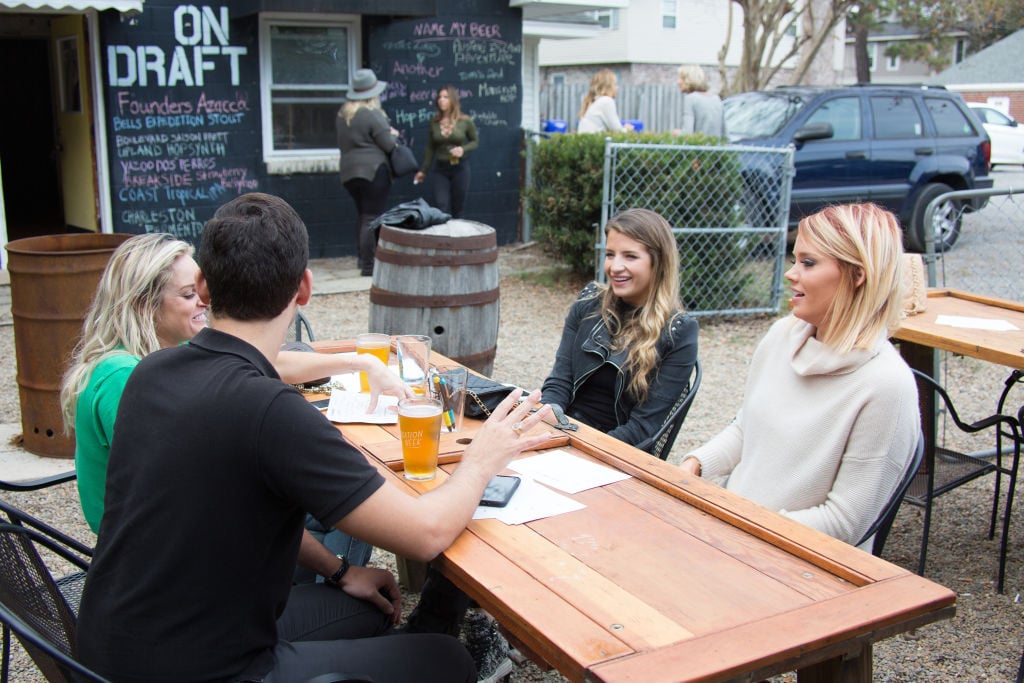 But it wasn't Altschul and company on board Valor. Instead, a few Charleston residents who have appeared on the Southern Charm took a trip on Below Deck. Viewers recognized Madison Simon from the store, Gwynn's. Kathryn Dennis worked at the store and Simon has made additional cameo appearances on Southern Charm. In addition to Simon, viewers recognized another charter guest not only from Southern Charm but another Bravo show.
She's been at parties (and on Bravo)
In addition to Simon, viewers may recognize Molly O'Connell, not only from Southern Charm but also from America's Top Model. O'Connell appeared in the Southern Charm season 6 season finale and shared a photo with the cast on Instagram. "Check out the  #season6  #finale  of  #southerncharm  @bravosoutherncharm tonight at 9/8 central on @bravotv ! I'll most likely be drunk in the background pretending to play the harp," she wrote.  
O'Connell also shared a photo along with her harp. "Sick harp solo
Fantastic #stagparty thrown by @pataltschul !" she wrote.
When the Below Deck episode aired, O'Connell posted a fun video too. "This week should be amusing to say the least," she commented. The crew likely takes this group of guests back to the elephant sanctuary too as O'Connell shared a few pictures with elephants in Thailand. "It's been real, Thailand," she wrote along with one post.
These guests are 'Southern Charmers' too
Chef Kevin Dobson's "nemesis" chef guest, Justine Vastano owns Silver Spoon and has a website that features a slew of mouthwatering images. The private chef is based in Charleston and her Instagram is filled with just as many amazing shots of a few of her dishes.
Their friend Lauren Taylor was the guest who ended up having to bunk in the sky lounge after the primary's cousin Jamie refused to room with her. Rosbach wasn't pleased when he saw that Jamie would not share a room with Taylor. Rosbach had a few choice words for Jamie and tweeted about his statements. "Yup, those were my words about Jaime and I stick by them." Taylor ended up getting Rosbach's quarters after he learned she was sleeping on the couch.
Primary charter guests Nicole Orsini and Zak Eagle work together in Charleston. The couple runs NOBA Services using applied behavior analysis to help clients. Orsini founded the practice and Eagle, who is an attorney, is a consultant.
This group of guests had a few food requests on their preference sheet, with one being no cheese. Simon was the guest who didn't want cheese on her pizza and joked about it on Instagram during the episode.