Did Steph Curry Ever Finish His College Degree?
The NBA has a somewhat controversial eligibility rule stating that players must wait at least one year after graduating high school before they can declare for the draft. Most players spend that year hooping for a college team. Yet only a relatively small percentage of NBA players come away from their college experience with an actual degree.
Jimmy Butler, Vince Carter, and Victor Oladipo are among the few current players with college degrees. Many basketball fans assume that Golden State Warriors superstar Stephen Curry must also be on that list. Surprisingly, however, Curry does not currently have a college degree.
Here we take a closer look at where Curry went to school, why he doesn't have a degree, and whether he plans to get one moving forward.
Curry's college basketball career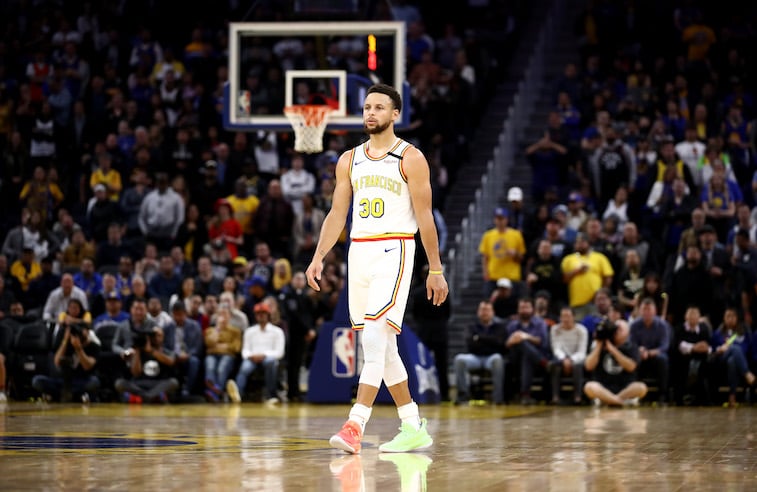 Even casual NBA fans know that Curry is one of the most elite players the game has ever seen, thanks in large part to his excellent marksmanship from three-point range. As hard as it may be to believe, however, Curry was not a heavily courted prospect going into college. In fact, he failed to receive scholarship offers from colleges with competitive basketball programs.
Instead, the undersized point guard chose to attend Davidson College in North Carolina—a school with a student body of less than 2,000. Davidson had never been much of a contender as a basketball school. Over the course of Davidson history, only five of their basketball players have ever made it all the way to the NBA.
 Curry soon changed the perception of Davidson as a non-contender. He broke out on an individual level as a freshman. Then during his sophomore year, he led Davidson to the Elite Eight round of the NCAA tournament.
Curry ended up sticking around Davidson for a full three years before declaring for the 2009 NBA Draft.
Curry's academic career at Davidson
Because Curry skipped his final year of college, he did not end up graduating with a degree. But unlike other college basketball stars, Curry also took a serious attitude to the academic side of his schooling. Part of that was out of necessity—Curry didn't necessarily know he would make it to the NBA—and part of it reflected Curry's personal character.
Curry spent three years working toward a degree in sociology, before ultimately putting his studies aside for the NBA. Yet he remained—and remains—dedicated to the idea of finishing his degree at some point. During the 2011 NBA lockout, Curry headed back to Davidson to get in some more coursework and research his intended thesis on the sociological link between basketball players and tattoos.
The abrupt end of the lockout cut Curry's coursework short, sending him back to the NBA still without a degree. Fast forward eight years and Curry still hasn't technically graduated from college, although he still hasn't given up on that ambition.
One motivating factor for Curry to hit the books
At this point, a lot of people might ask what's the point of finishing his degree—after all, Curry has amassed a net worth of $130 million, and has no real need for a college degree. Except there's one little hitch. In 2019, Davidson head coach Bob McKillop told TMZ that Curry's Davidson jersey couldn't be retired until he completed his degree.
Even the normally humble Curry must want to cement his legacy at Davidson with a jersey retirement. In January 2020, while Curry was off the Warrior's active roster with a broken hand, he told reporters that he had contacted Davidson about wrapping up his degree.
With the NBA now on hiatus for the foreseeable future due to the coronavirus pandemic, perhaps Curry can finally accomplish that elusive dream.