Did Taylor Swift Reveal She Fell For Joe Alwyn While Still In A Relationship With Tom Hiddleston?
Taylor Swift has had her fair share of romances over the years, but something none of us would have expected might have just been revealed in one of her new songs.
In the song "Cruel Summer," Swift opens up about a love triangle she was once in with her current boyfriend, Joe Alwyn, and her former love Tom Hiddleston.
While Swift and Alwyn's relationship was practically inevitable, it seems as though a romance was brewing between them long before they made things official.
Taylor Swift had feelings for Joe Alwyn when they first met
Ever since Taylor Swift started dating Joe Alwyn, many fans could tell that this relationship was going to be different from all of the others the singer has been in.
While Swift has kept many details surrounding her romance with Alwyn hidden from the public eye, her new song "Cruel Summer" gives fans a little insight into their love story.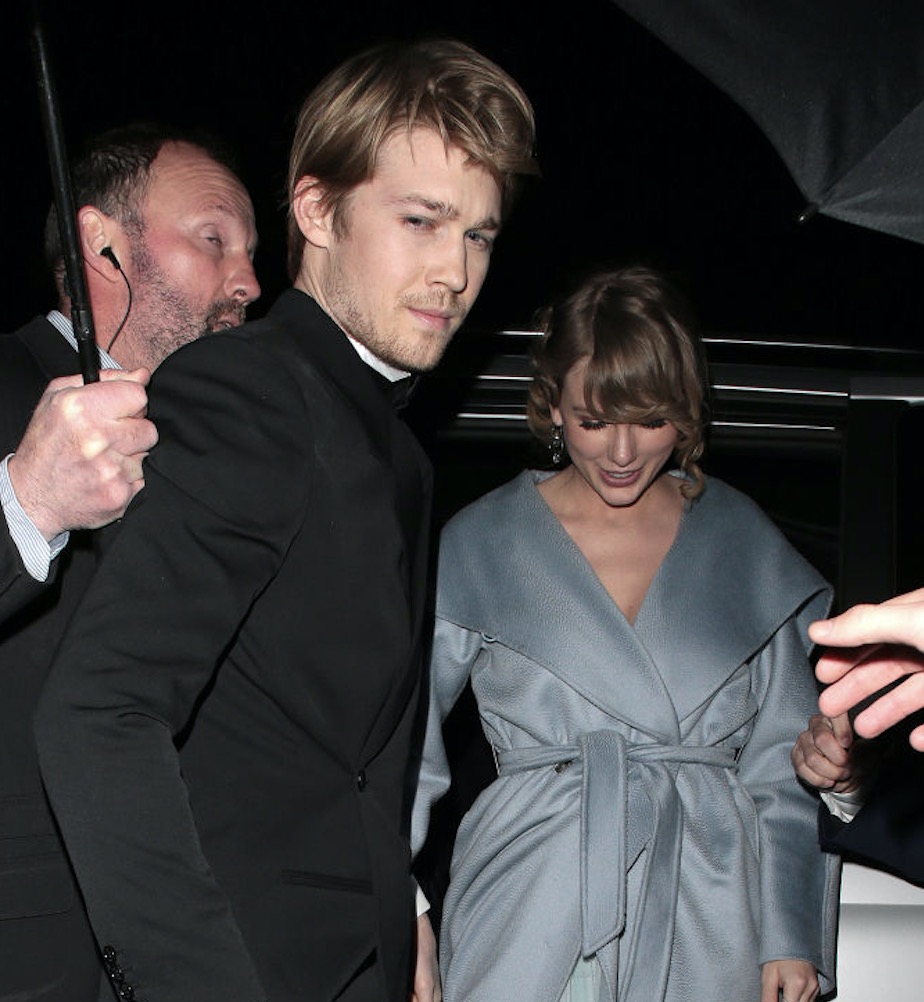 On her latest album Lover, the singer reveals that she met The Favourite actor during the 2016 Met Gala when she was dating DJ Calvin Harris.
Though Swift and Alwyn didn't start dating until a few months later, the singer reveals in her new song "Cruel Summer" that she couldn't stop thinking about the actor for months after meeting.
The most telling lyric that reveals this comes during the bridge of the song when Swift sings,
I'm drunk in the back of a car, and I cried like a baby coming home from the bar, said I'm fine but it wasn't true, I don't want to keep secrets just to keep you, snuck in through the garden gate every night that summer just to seal my fate.
While Swift couldn't seem to deny her feelings for Joe Alwyn in the beginning, the singer hints that their undeniable connection got more intense while she was in a short-lived romance with actor Tom Hiddleston.
Taylor Swift has kept her relationship with Alwyn a secret since the beginning
Even though Swift and Alwyn's relationship only took a few short months to turn into a full-blown romance, their love for each other was undeniable from the beginning.
While the singer was showcasing her relationship with Hiddleston in the public eye, Swift's brewing romance with Alwyn was taking place in secret.
In "Cruel Summer," Taylor Swift hints that she was only able to be with Alwyn because she was keeping their relationship a "secret" during that fateful summer.
She also implies that she may have been "sneaking out" from her time with Hiddleston to be with Alwyn, which ultimately "sealed her fate" with the Mary Queen of Scots actor.
After the bridge, Swift notes that the "worst thing" Joe Alwyn could have "ever heard" is her saying "I love you," to Tom Hiddleston since he wanted to be with her.
While "Cruel Summer" definitely gives fans insight into this unexpected love-triangle, this isn't the only song that references Swift's relationship with Alwyn.
In the song "Paper Rings," the singer references her feelings for Alwyn during the summer of 2016.
"I hate accidents, except when we went from friends to this," she sings which seems to reveal to fans that while she and Alywn remained friends following the Met Gala, it definitely turned into something more.