Did 'Temptation Island' Stars Evan Smith and Morgan Lolar Break Up?
'Temptation Island' stars Evan Smith and Morgan Lolar have recently unfollowed each other and deleted pictures featuring their partner. Did they break up?
Evan Smith and Morgan Lolar began dating during the first season of Temptation Island, as Smith chose to pursue a connection with the former Alabama cheerleader over his current girlfriend, Kaci Campbell.
Around six months later, he proposed to Lolar, and the couple has been going strong for a little over a year now. However, after some suspicious social media activity, fans believe the two have parted ways.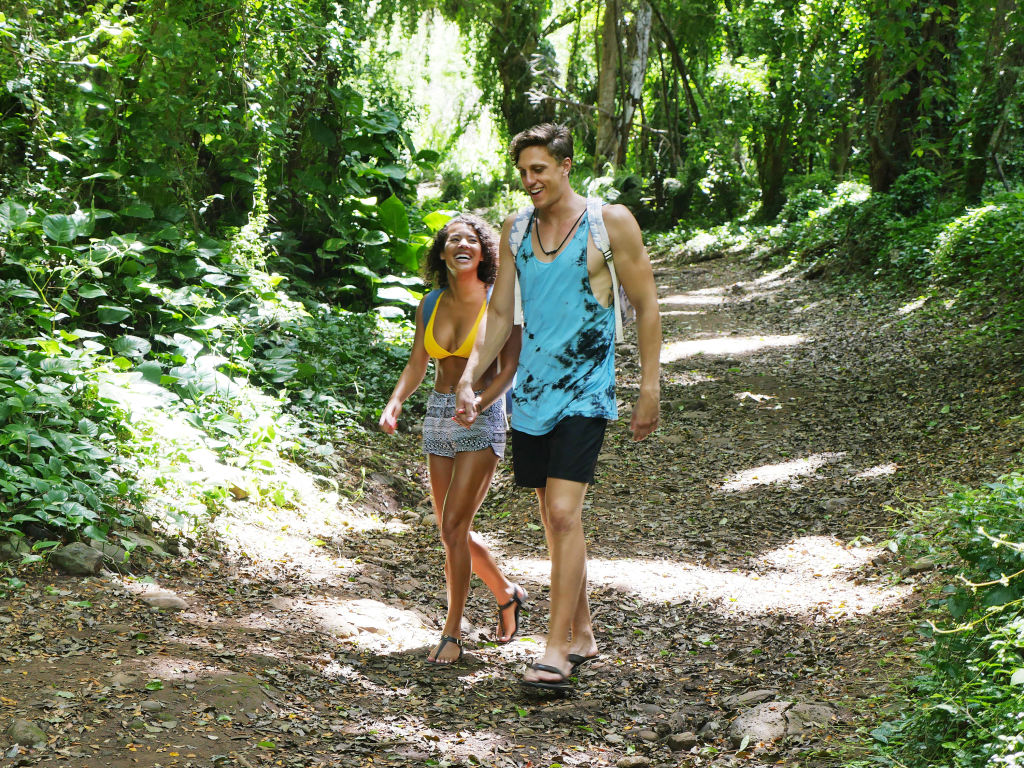 Morgan Lolar deleted pictures including Evan Smith from Instagram account
On January 2, 2020, fans noticed Lolar purged all photos featuring her fiance from her Instagram feed, but kept her "Life After Temptation Island" Part 1 and 2 story highlights. Additionally, the former cheerleader removed Smith's name from her bio.
After making her adjustments, she uploaded a video to her Instagram story of a Friends' scene showing Ross and Rachel making up after an argument. Lolar captioned the clip, "Too bad real fights don't end like this." On Smith's account, he still has pictures featuring his fiance visible, and he states they're engaged in bio.
The couple is currently following each other on Instagram, even though the two have unfollowed their partner on Twitter and Facebook. 
Morgan Lolar and Kaci Campbell are replying to each other on Twitter
Lolar's Twitter activity has also raised some flags as she recently removed the Twitter image banner that used to feature her and Smith and does not mention him in her bio.
She also tweeted about "the past 7 days" being "the most bizarre of her entire life." Additionally, the former cheerleader and Smith's ex, Kaci Campbell, began communicating via Twitter.
In a tweet, Campbell told her followers she's "getting 23 and Me" and asked them, "What do you guys think I am?" Lolar responded, "white lol," and the California-native replied with a laughing emoji.
Later, the former cheerleader tweeted, "plot twist" and Campbell "liked" it. Their followers found the Twitter communication odd and felt like it's a "classic sign" that Smith and Lolar are no longer together.
Did Morgan Lolar and Evan Smith break up?
Even though the two's social media activity should be a sure sign that they ended their engagement, it's not that clear. The last time Lolar and Smith publicly mentioned each other was on December 24 when they participated in an Escape Room.
Additionally, the couple appeared on Temptation Island co-stars, Shari Ligons and Javen Butler's podcast, which also dropped on Christmas Eve. Lolar is still wearing her ring in her most recent Instagram post, which she uploaded after deleting the pictures featuring Smith. However, followers realized it's an old picture from December 16 that she posted previously.
Fans also noticed that Smith's social media activity show he's living in Los Angeles, whereas Lolar is still tweeting from Arlington, Virginia. However, the two have already announced they would both move to L.A., and the former cheerleader's most recent post clarified that she's packing her house where she "lived for five years to drive across the country."
Therefore, some believe the couple is still together. At the same time, the majority of followers seem to think the two are pulling a publicity stunt and trying to get on more reality television shows such as MTV's Ex on the Beach.
Neither Smith or Lolar have addressed the rumors or confirmed the status of their relationship as of yet.