Did the Bachelor Diversity Campaign Actually Work?
Fans want to know whether the Bachelor Diversity Campaign worked.
On June 8, 2020, Bachelor fans began a Bachelor Diversity Campaign. Then, on June 12, 2020, ABC made a surprise announcement on Good Morning America: Tyler Cameron's friend Matt James would be the first Black bachelor. Now, fans want to know whether the decision was in response to the diversity campaign.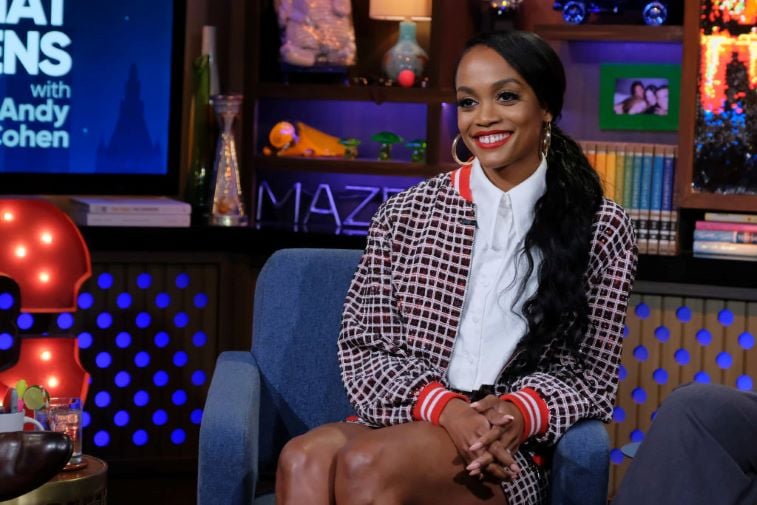 Who started the Bachelor Diversity Campaign? 
Brett Vergara, along with many other Bachelor fans, created the petition for more diversity in the franchise. The campaign also asked for a Black bachelor as the lead for season 25, along with 12 other requests.
"Cast BIPOC (Black, Indigenous, People of Color) for at least 35% of contestants each season hereafter," the petition read. "Give equitable screen time to BIPOC contestants. Actively support BIPOC cast, including providing mental health resources specifically geared to helping them navigate the Bachelor franchise experience as BIPOC."
RELATED: This 1 Black Bachelor Nation Alum Called Out the Franchise on Its Lack of Racial Diversity 6 Years Ago, But Nothing Changed
The petition also asked for equitable compensation, a better vetting process, and a BIPOC diversity consultant. It has more than 100,000 signatures and counting. 
Was the Bachelor Diversity Campaign responsible for Matt James as the new bachelor?
Many outlets are reporting that the franchise finally listened to the petition by announcing its first Black bachelor. However, the producers noted that they had already chosen James.
"It wasn't a response to that," ABC executive Rob Mills told Variety. "We could have made this announcement earlier or later. Certainly, no one is blind to what is happening in the world, so hopefully, this announcement serves as a bit of optimism during a time that we can really use this."
While the producers insisted they already were ready to name James, they did make a public apology. 
"We acknowledge our responsibility for the lack of representation of people of color on our franchise and pledge to make significant changes to address this issue moving forward," the apology read.
Fans believe that the Bachelor Diversity Campaign and Rachel Lindsay made this change happen
"I just want to take this opportunity to thank this sub for petitioning and lobbying for a black bachelor," one fan wrote on Reddit. "I honestly think had we not had a campaign anti-racism in the bachelor, this would not have happened."
However, other fans believe that former bachelorette Rachel Lindsay is responsible for making this change. Since her time on the show, she has been very vocal about bringing more diversity to the franchise. 
"There's only one person to think for this: Rachel Lindsey," another Redditor wrote. 
In the weeks following the death of George Floyd, Lindsay was outspoken on the systemic racism in the country and The Bachelor franchise. While she is happy with the decision to finally have a Black bachelor, she also admitted the show still has a long way to go.
"Until we see action to address the systemic racism within the franchise, the casting news today is equivalent to the trend of posting a black box on your social media account without other steps taken to dismantle the systems of injustice," Lindsay tweeted.