Did 'The Bachelor' Matt James Leave More Spoilers on Spotify?
At this point in The Bachelor Season, 25 fans are looking for any clue of Matt James' spoilers. Although Reality Steve Carbone believes he knows who wins the season, fans want confirmation from James. Viewers think he might have left another spoiler on his Spotify playlist this week.
[Spoiler alert: This article contains potential spoilers about The Bachelor 2021 finale and what happens to Matt James after filming ends.]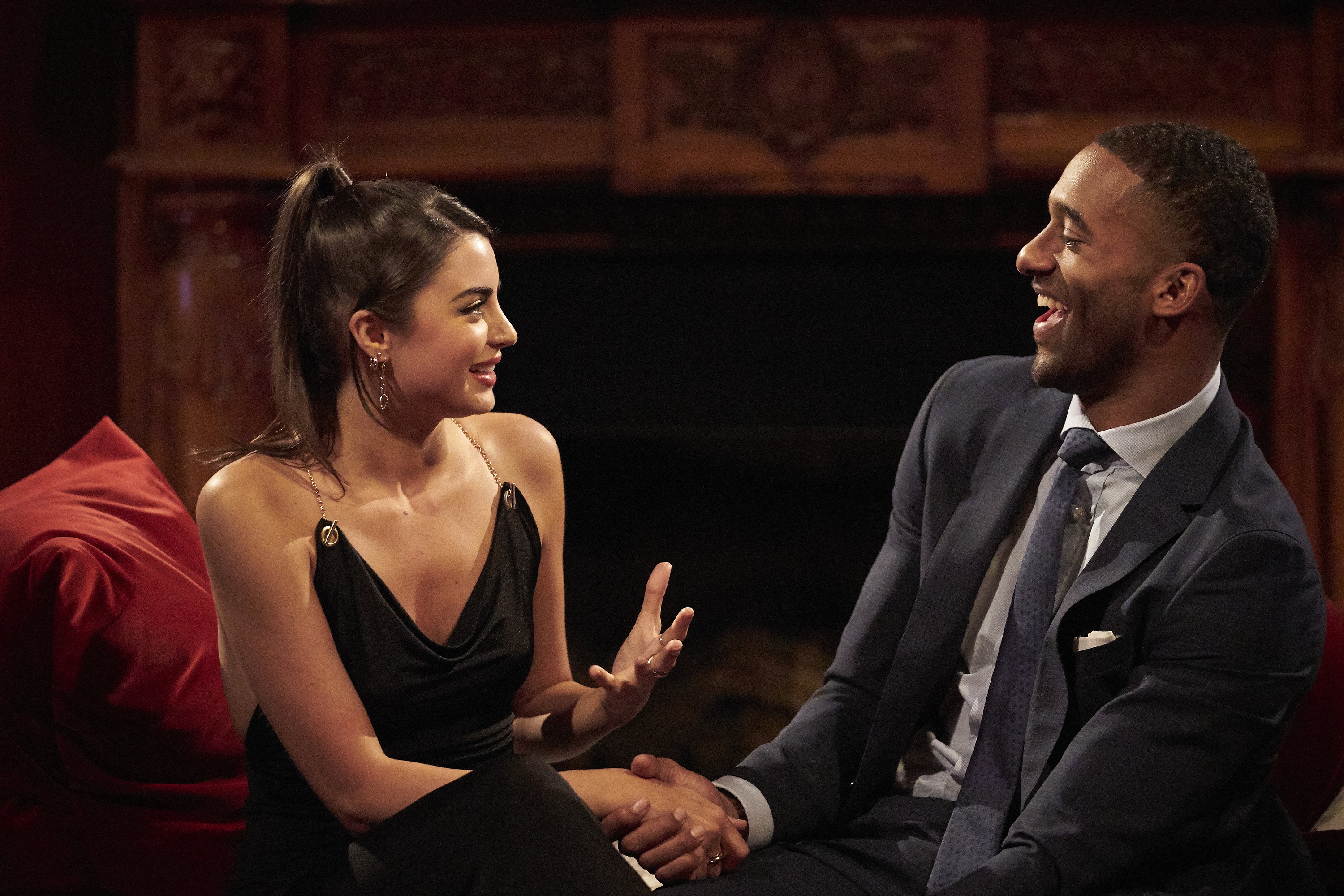 'The Bachelor' Matt James spoilers
Several weeks ago, fans noticed that The Bachelor lead, Matt James, left spoilers on his Spotify. He was listening to Rachael Kirkconnel's Spotify playlist. However, James debunked the theory that he was listening to her music because she won the season.
"I have listened to Kit's playlist; I have listened to Michelle's playlist," he told ET Online.
He added that he formed a bond with many of the women.
"I think people are very eager to find any tea," he continued. "Lucky for me, I had a very good group of women, and I have taken a lot of what I have learned from them and applied it to my life. This shirt was inspired by Kit's fashion; a lot of things that I am doing going forward were taken from my time with these women."
Is 'The Bachelor' Matt James engaged?
According to Reality Steve Carbone, Matt James spoilers were not challenging to figure out. On Feb. 22, 2021, Serena Pitt decided she could not see herself marrying James. She self-eliminated, and then James gave a rose to each of the final three women — Rachael, Bri Springs, and Michelle Young.
James sends home Bri next. Before the finale, Carbone reported that James sent Michelle home.
RELATED: Matt James Parents Are the Reason He Cries on 'The Bachelor'
"One final note that I found out regarding the ending," Reality Steve reported. "I've been told that Matt actually lets Michelle go before the final rose ceremony."
During the finale, James proposes to Rachael Kirkconnell.
Are Matt James and Rachel Kirkconnell still together?
Fans believe that Matt James left more spoilers on his public Spotify account. One Reddit user noticed that he created a playlist with two break-up songs. He listened to "How Can You Mend a Broken Heart" and "Before You Walk Out of My Life." Fans think he and Rachael broke up, or the lead is trolling fans.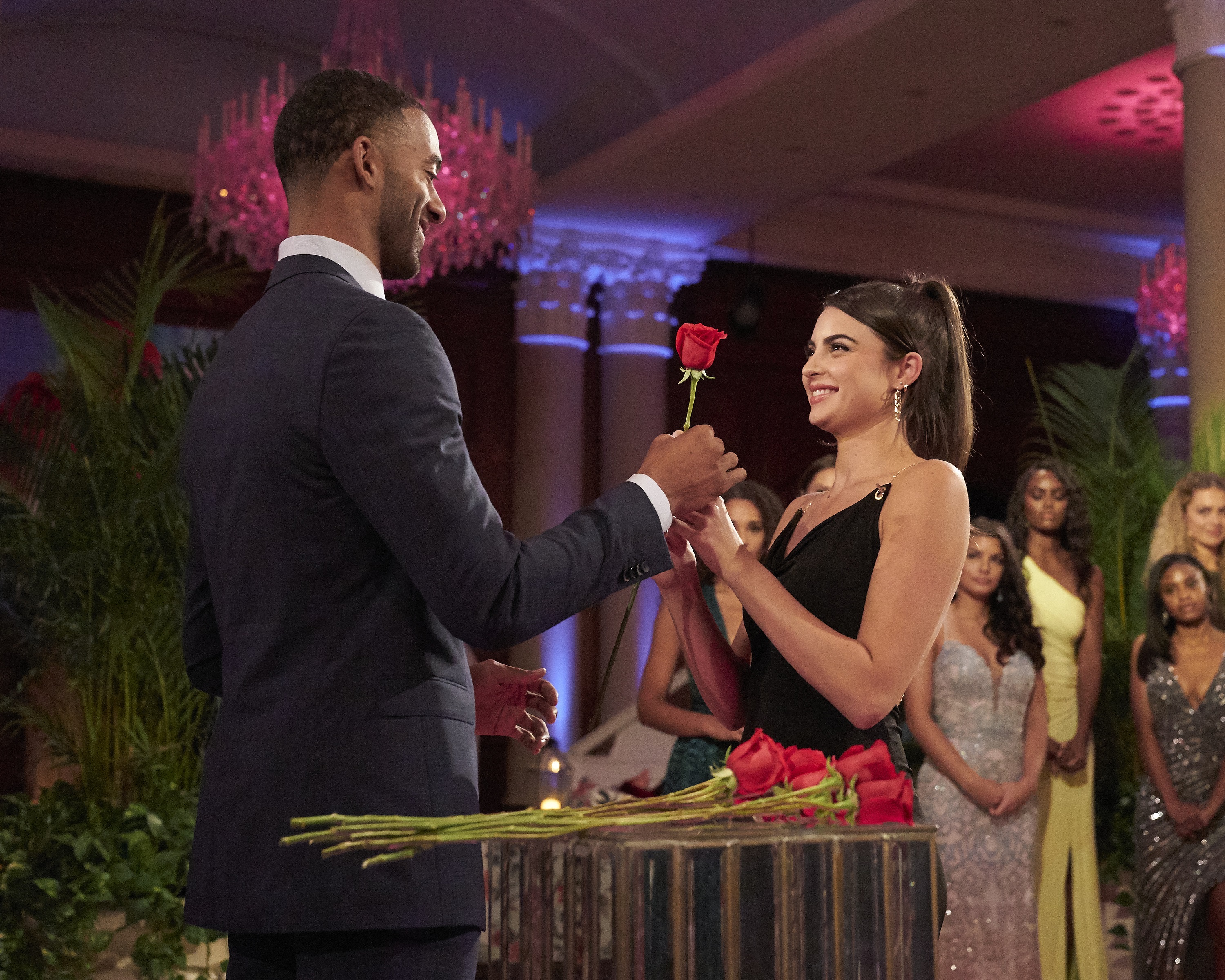 "I feel like that could be a trick because he knows he's been caught on Spotify before," one fan wrote. "Would he make it this obvious?"
After James switched the playlist to private, he shared his thoughts on the Chris Harrison controversy over Rachael's Antebellum photos. He called her pictures "incredibly disappointing." Then Reality Steve confirmed that the couple broke up. Matt James' spoilers are explicit — he proposed to Rachael, but the couple split before the "After the Rose" special. The Bachelor returns on March 1, 2021, with the "Women Tell All."