Did the Queen Really Think Princess Diana's Spirit Haunted the Palace?
So much has been said about Queen Elizabeth II and her relationship to the late Princess Diana of Wales, but one thing is for certain — their relationship was complicated. Add to that the fact that Diana died such a traumatic and early death, and it would make sense that there could be some unfinished business surrounding the topic of Diana's death and the royal family.
But could that unfinished business really include a supernatural element? That's what royal biographer Kenneth Rose implied when he wrote about Diana's death in Who Loses, Who Wins: The Journals of Kenneth Rose, Vol II 1979-2014.
So what exactly happened with Diana's death, how did the Queen react given their relationship, and perhaps most importantly … is a room at Buckingham Palace haunted by the ghost of Princess Diana?
Diana's death was a violent and traumatic one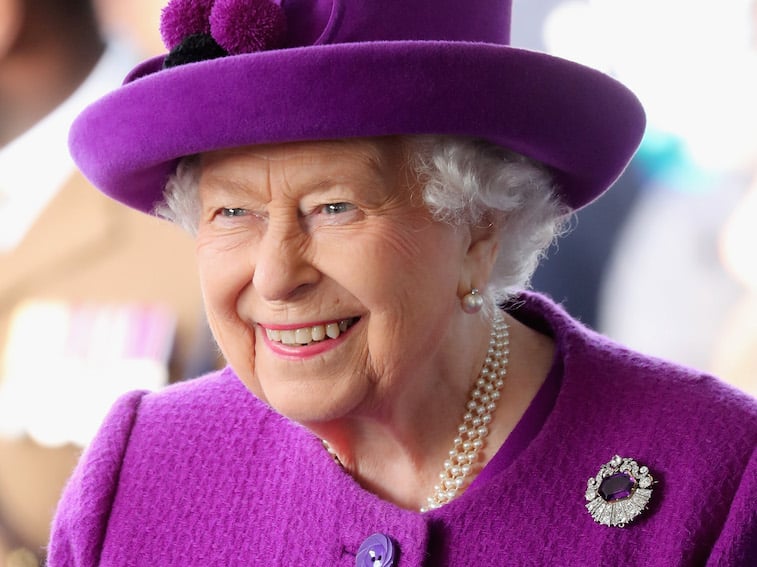 If Diana were haunting the palace, it would probably be because of a traumatic death or some kind of unfinished business. Since Diana died in a violent car crash at such a young age, she would definitely fit the bill.
Diana died on August 31, 1997, when she and her boyfriend Dodi Fayed were chased down by the media in their car through the streets of Paris. She was only 36 and her boys were still young when she passed, so it's possible that her spirit could have been unsettled by undergoing such a heinous end.
Of course, that all only makes sense if you believe in ghosts, so we guess the question is — does the Queen believe enough in ghosts to think that Diana was haunting a room at the palace? After all, it wouldn't be the first time there were rumors of haunted rooms around the royal family.
The Queen and Diana had a rocky relationship
Tumultuous was one of the words you could use to describe the relationship between Princess Diana and the Queen. There were a lot of things about which they had to agree to disagree. Diana had a tendency to be strong-headed about doing things the way she deemed best. This often meant she was bucking royal tradition, and the Queen wasn't wild about that.
One of the things that had driven a wedge between the Queen and Diana was the fact that Diana was so intent on being a hands-on mother. The Queen thought it was weird she would bother even with all the help she could have had on that end.
However, since Diana passed when Princes William and Harry were only 15 and 12, respectively, the Queen reacted by jumping into grandmother mode and being more hands-on to help them through their grief.
It seems like when push came to shove, the Queen recognized why Diana thought it was so important to be there for family. That's also why it's no surprise that her Harry and Williams are so hands-on like their mom was as well.
So did the Queen really think Diana haunted a room at the palace?
Well…sort of. It wasn't a room at the Buckingham Palace but a room at a country home called Sandringham that was in question. Some servants apparently reported feeling unsettled because they thought it was haunted.
A local parson was called in and he confirmed that there was an eerie feeling in the realm and the traumatic and violent nature of Diana's death could be to blame for such a disturbance.
In reaction to this news, the Queen gathered some people close to her along with the parson. In 2001, just a few years after Diana's death, they performed not an exorcism but a general cleansing type ceremony meant to bring peace back to the country home.
After that, the servants seemed fine to work in the home again, so whatever they did must have worked.