Did 'The X-Files' Stars David Duchovny and Gillian Anderson Ever Date?
If you're a fan of The X-Files, you know this central truth: when Agents Scully and Mulder talk, sparks fly. Between dry jokes from David Duchovny (AKA the "FBI's most unwanted," Mulder), and friendly jabs from Gillian Anderson (AKA medical-doctor-turned-alien-hunter, Scully), the pair has enough perfectly-comedically-timed banter to fill 11 seasons. Many fans of The X-Files "ship" Scully and Mulder; in other words, they wish the two main characters would date. But also prevalent among the fan base is a wish for the two actors behind the characters, Duchovny and Anderson, to fall madly in love. Did Duchovny and Anderon ever date?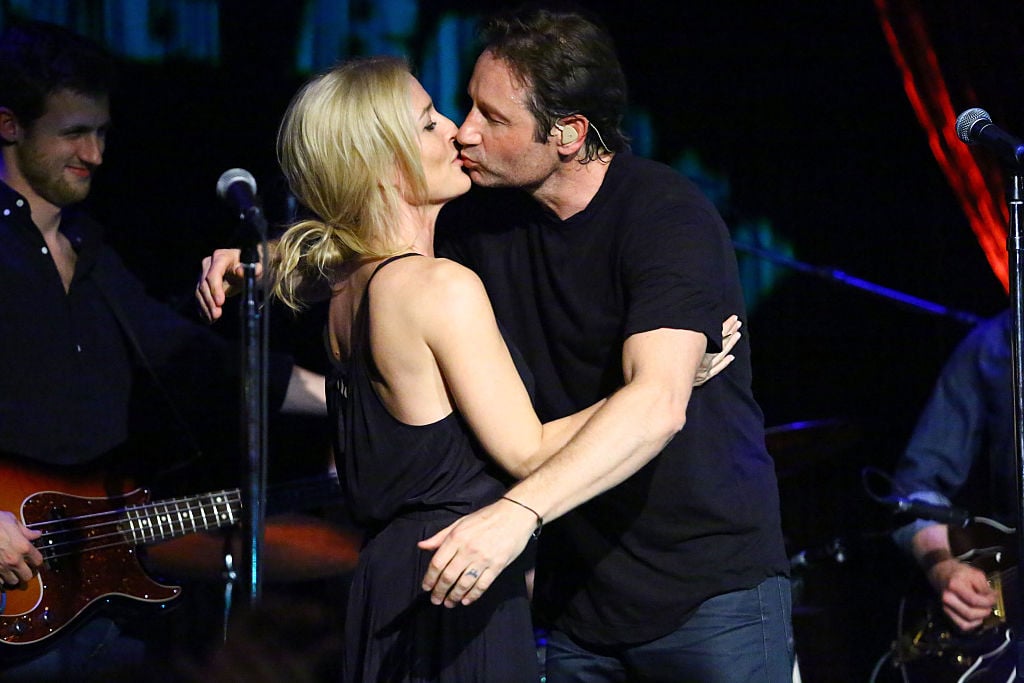 Is 'The X-Files' star Gillian Anderson dating anyone, and how many children does she have?
Anderson's first marriage was to a TV art director named Clyde Klotz. Klotz and Anderson wed in 1994, the year after The X-Files began airing on television.
The X-Files had to hide Anderson's pregnancy during the last few episodes of season 1, and the first couple of season 2. In 1995, Anderson gave birth to her daughter, Piper Maru. However, Klotz and Anderson divorced in 1997.
In 2004, Anderon married Julian Ozanne, a documentary producer, but they split in 2006. Then, The X-Files star began dating Mark Griffiths, the father of Anderson's sons, Felix and Oscar. However, Griffiths and Anderson broke up in 2012.
Now, at age 51, Anderson is dating Peter Morgan, who developed the Netflix drama The Crown. The two have been seeing each other since 2016. Anderson played Margaret Thatcher on The Crown.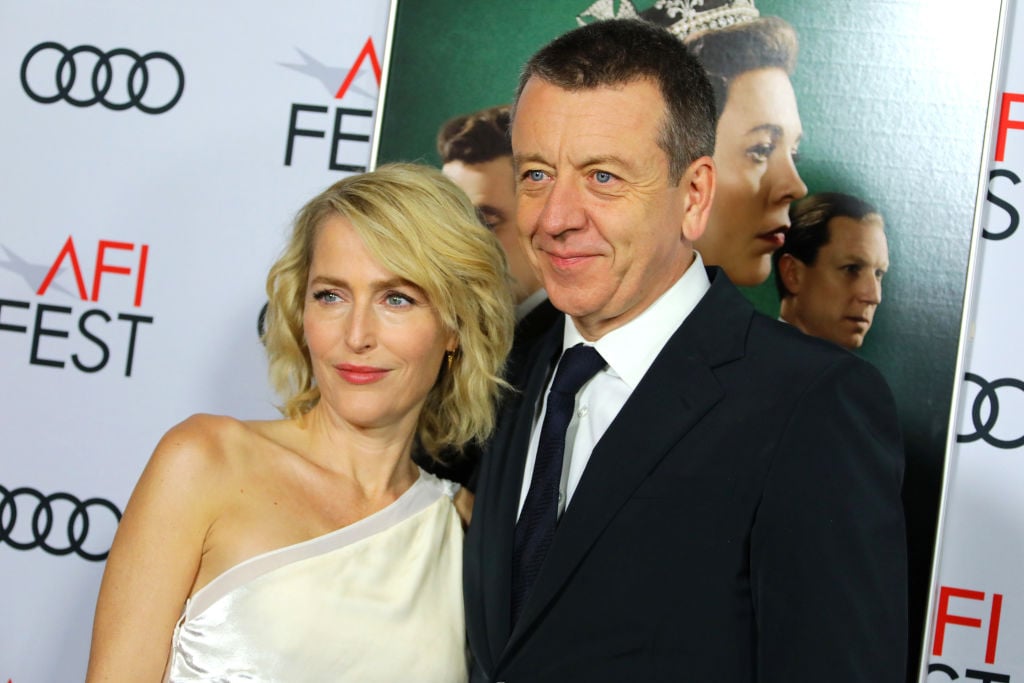 RELATED: Why 'The X-Files' Star Gillian Anderson Believes the Show Had an 'International Effect on Women'
Is actor David Duchovny married?
Duchovny wed actress Téa Leoni in 1997, a few years into the X-Files run. Leoni and Duchovny had an on-again, off-again relationship for several years, but finalized their divorce in 2014.
According to Ranker, the Californication star has also been romantically entangled with actresses Ashely Judd, Maggie Wheeler, and Winona Ryder, as well as musician Lisa Loeb, and Twin Peaks star Sheryl Lee. He also dated Perrey Reeves, who appeared on the X-Files episodes titled "3."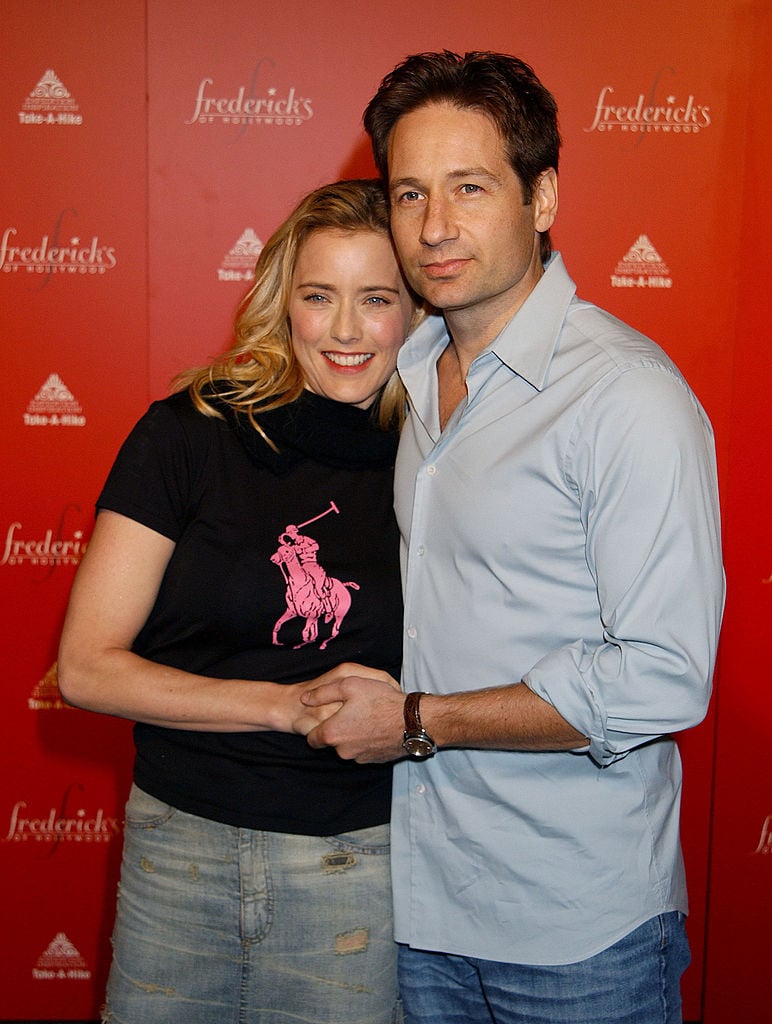 RELATED: 'The X-Files' Star David Duchovny Almost Became a Poet Before Being Cast on the Show
Did Agents Scully and Mulder, AKA Gillian Anderson and David Duchovny, ever date?
Anderson told the Telegraph she'd "never been romantically involved with Duchovny." The rumors that swirled around The X-Files were actually the opposite of romantic.
As Variety reported: "Duchovny and Anderson weren't always so easygoing on set, and they presented about as far from a united front as two co-leads could."
Dean Haglund, the actor who played one of the Lone Gunmen, Langly (the guy who looks like Garth from Wayne's World), confirmed as much. On the comedian Kumail Nanjiani's podcast dedicated to the sci-fi series, The X-Files Files, Haglund told Nanjiani that the rumors about the co-leads' fights were true. However, anyone spending at least 12 hours a day together, 5 days a week, might be prone to conflict.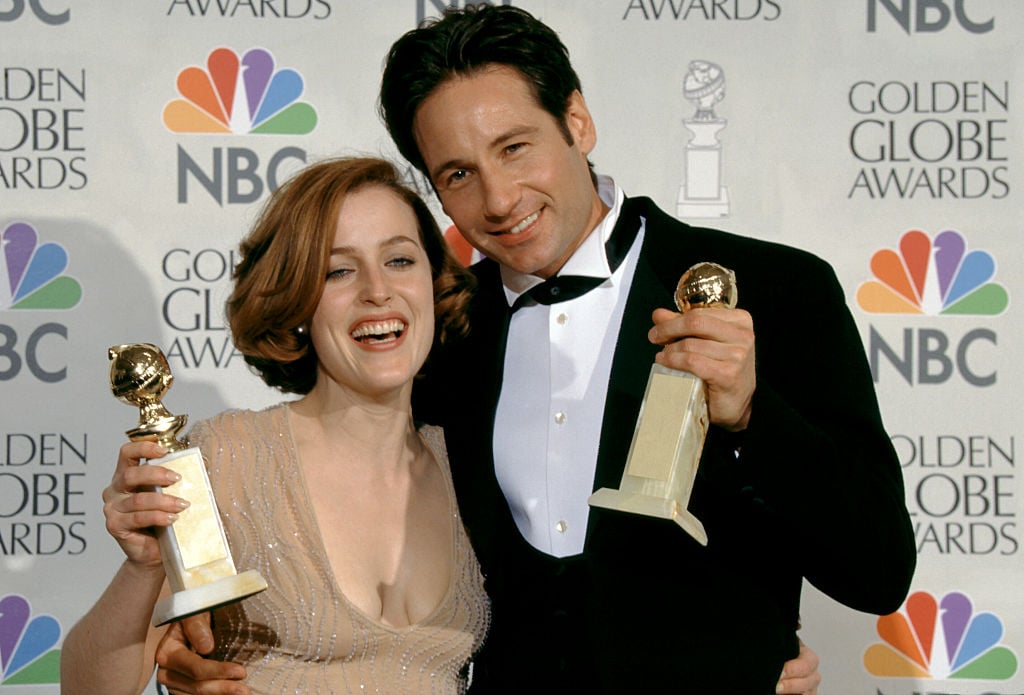 RELATED: 'The X-Files': Is the Fox Show Really Over For Good?
"The crucible of doing that show made monsters out of both of us," Duchovny revealed. However, the two actors coming back together on the I Want to Believe movie changed things for the better.
'The X-Files' lead cast member became good friends when they shot the movie
"Once we got to step back, it was like, 'Oh, wow, we really like each other. I didn't know that was going to happen,'" Duchovny said.
Anderson toed a similar line to Variety:
Our relationship has definitely become a proper friendship over the last few years. I think we're more on each other's side. We're more aware of the other's needs, wants, concerns, and mindful to take those into consideration— and just sharing more about our experiences in the moment, under the sudden realization that we're both in this together, and wouldn't it be nice if it were a collaboration?
"The way we work together has changed," Duchovny added. "Whatever rapport we have as actors, we earned. It's nice to be able to play that without ever even feeling like you're playing it."
RELATED: 'The X-Files': 1 of the Most Iconic Characters From the Series Was Originally Cast as an Extra With No Lines