Did This 'Love After Lockup' Couple Fake Their Relationship for Fame?
Glorietta and Alexander Bentley from the 2nd season of WE TV's Love After Lockup are one of the more popular couples on the show.
They had many fights and crazy moments (like Alex leaving her at their Valentine's Day dinner), but many fans of the series wonder if it was all a stunt.
Well, according to a very close party, everything might not be as it appears.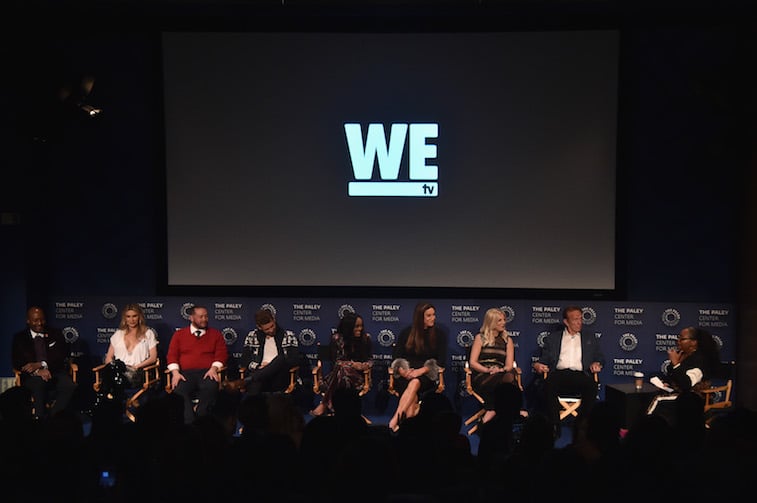 Who are 'Love After Lockup's Glorietta and Alexander Bentley?
The official story is the pair met through Glorietta's cousin. He was doing time alongside Alex in Sacramento County Main Jail in California. They were smitten with each other. Alex even proposed during one of Glorietta's visitations. The couple was together for eight months before Alex's release.
The crew had a slew of problems and all of the drama made them a hit. There were issues involving Alex's ex and his "player" swag.
Also, the couple couldn't find a middle ground when it came to religion.
However, many fans thought there was something a little off with the couple. And they might be right.
What do fans say about Glorietta and Alex?
Over the course of the season, people began to see flaws in the couple's story. One fan, jmarkham81, from Reddit said they were "convinced their whole storyline [was] fake."
From all the comments in the thread, most thought the acting in the fights was bad and the entire thing is staged by WE.
However, a few people attempted to defend them. Redditor Cgemini assumes things behind the scenes could account for the strange behavior. But even the defenders felt something was fishy and some confronted Glorietta on Instagram, only to be ignored and blocked.
Well, Glorietta and Alex might not be actors, but a source close to them says they did have dreams of making it big in Hollywood.
A close friend of Alex, Dawn Hard, spilled the tea all over Facebook.
Did Alex and Glorietta fake their relationship?
During the show, there are scenes with a man named Kato. He is one of Alex's friends and appears a lot. In comments posted to Facebook, a woman named Dawn Marie Hard (who is allegedly Kato's wife) ousted the couple.
She claims that Glorietta is the mastermind behind it all, and she "bribed poor" Alex so they could get a paycheck.
To back up her story and show credibility, she posted pictures from a dinner scene on the show. Plus, she's definitely the owner of All Valley Towing, which Alex visits during the season. Being so close to them does give her a bit of credibility.
She goes on to say that even though the relationship is fake, the addiction and the drugs are real. Dawn claims she and Kato tried to help Alex, but he "fell off the wagon."
Are they truly fraudsters or did WE push them to embellish the relationship? Is it a bit of both? The truth remains to be seen.
What's the future for this 'Love After Lockup' couple?
Alex is back behind bars, facing felony drug and gun charges. That means he also violated his probation release. If his charges aren't reduced or dismissed, he's going to be looking at a long time behind bars.
If the accusations are true, they seem to have paid off for Glorietta. She's appearing on WE's Life Goes On on Friday nights.
This show follows the people that appeared on Love After Lockup to see how the relationships are going. Whether real or fake, it was entertaining and made for great TV.