Did Tori Spelling Get Shannen Doherty Fired From '90210?'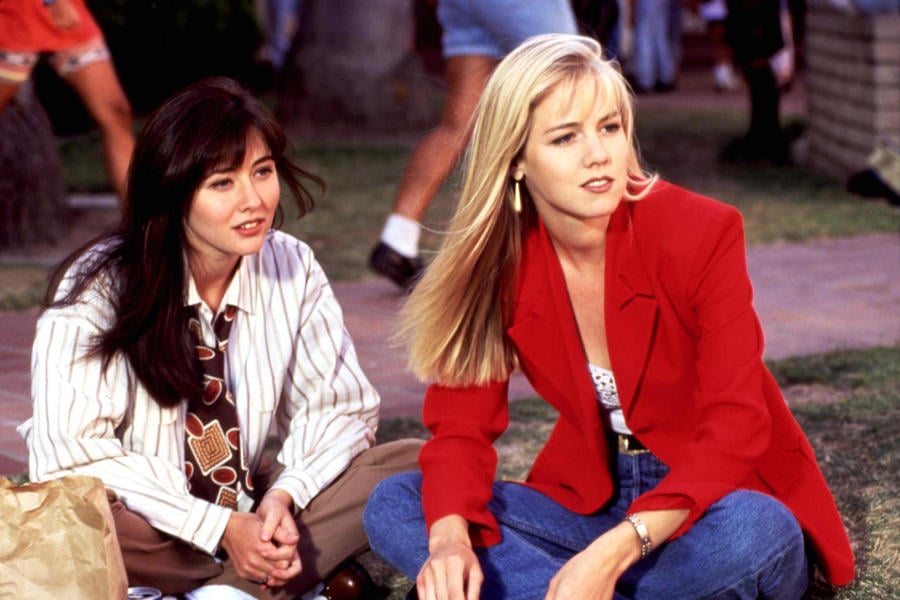 Shannen Doherty was at the height of her career when she starred on Beverly Hills 90210. Doherty was hired to portray Brenda Walsh on the show and had a lengthy acting career behind her.
But rumors swirled about Doherty being difficult to work with after years being on the show. Her character was a main focus of 90210 and her abrupt departure surprised fans. Since Doherty seemed to get into spats with a number of cast members, it wasn't clear what was the final straw in her demise from the show.
Years later, co-star Tori Spelling revealed what really happened with Doherty on 90201. She also reflects on how she feels about the outcome today.
Doherty saw herself as being bold
Although she obtained the image of being difficult to work with, Doherty told People in 1992 she's misunderstood. The tabloids make up stuff," she said. "Somebody will call [the tabs] up and say, They're yelling at each other on the [90210] set,' and they will turn around and make it 10 times worse. I'm a strong woman. There are still some people out there who can't deal with that."
However, she did not deny she wasn't a feisty person.  "I'm not saying I don't have my moments of bitchiness," Doherty told People. "Because everybody has them. But it's never for no reason. I think that life is short, you should live it and be happy. I've always been a ballsy kid. I know it pisses some people off, but isn't the end result much better?"
Even Spelling backed Doherty up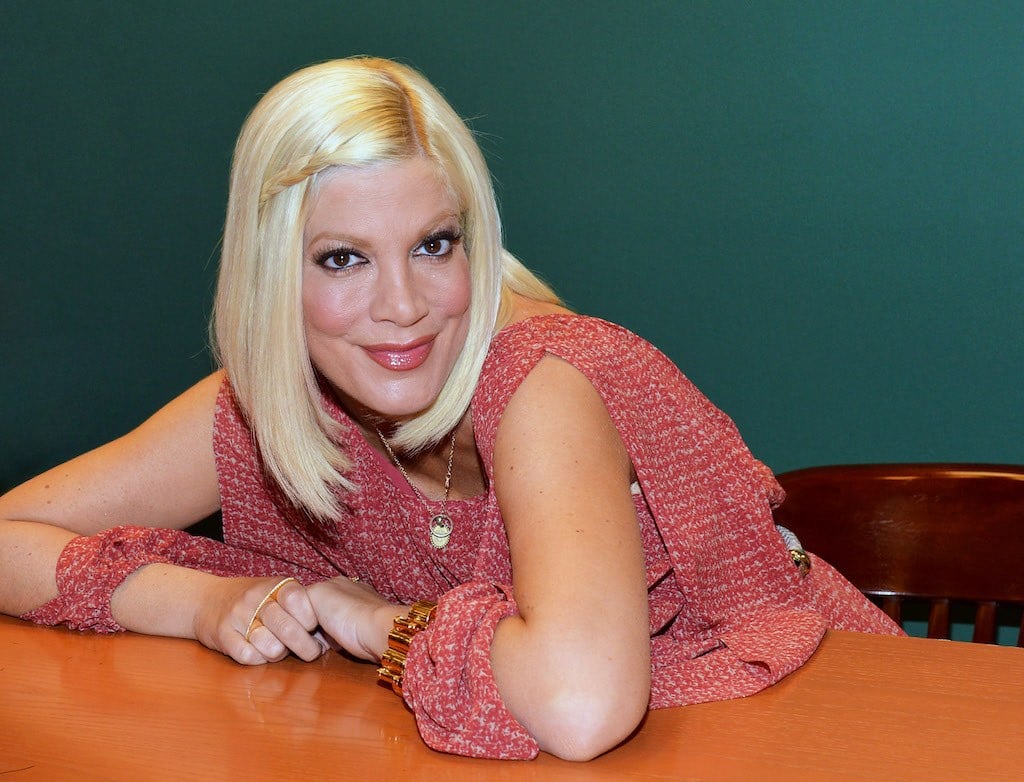 In the same People article, Spelling is interviewed about her friendship with Doherty. She said Doherty tells it "like it is" and isn't afraid to tell Spelling if she's wearing the wrong blouse, for instance. "Of all my friends, Shannen is the really honest one," she said. Adding, Doherty's remarks are "all meant in the best way."  Spelling said she can see how Doherty's reputation hurts her feelings.
Other co-stars weren't as supportive
Actor Jason Priestly played Doherty's brother Brandon on the show. He didn't mince words when it came to revealing how he felt about Doherty. "She really and truly did not give a sh*t," he wrote in a memoir, The Hollywood Reporter recounts. He recalled how Doherty rolled her eyes when a publicist sent a town car for her instead of a limo too. "It was a very cool attitude, until it wasn't."
Co-star Jennie Garth, who played Doherty's best friend on the show said she had a love/hate relationship with Doherty. "We were locked in this sound stage for 14-16 hours every day," Garth told E News. "There were times when we loved each other and there were times when we wanted to claw each other's eyes out."
However, "It was more of just young girls finding their way and finding their individual voices," Garth added. "Shannen and I are both Aries women, we're both very strong, independent women, so we butt heads a lot."
This is when the tide turned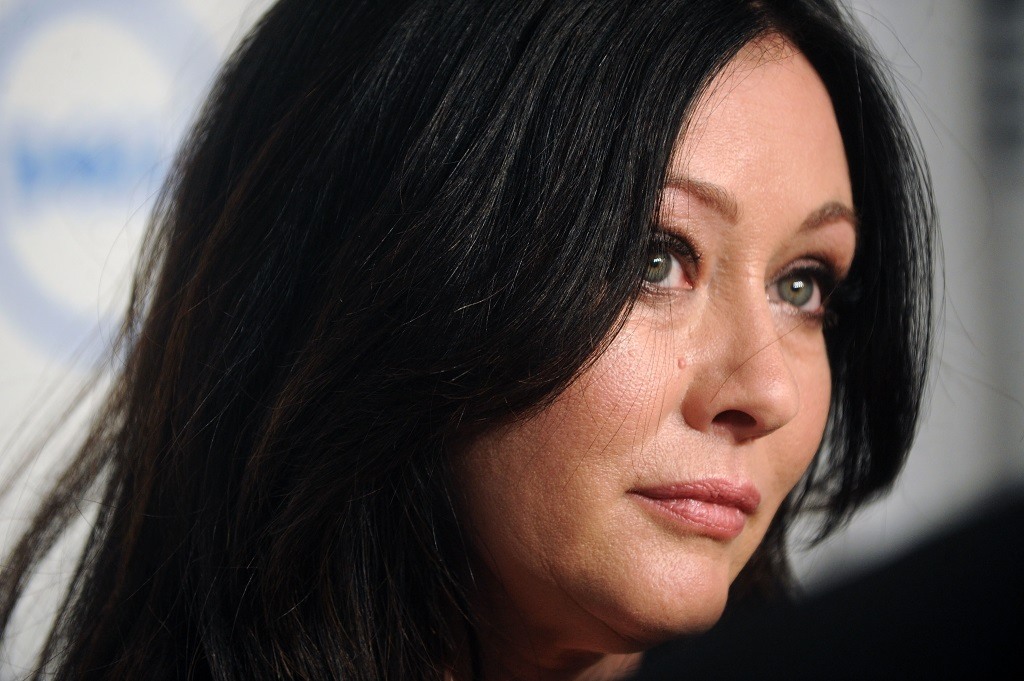 By the end of season three, Doherty was fired from the hit teen show. Spelling spilled the tea when she appeared on Tori Spelling: Celebrity Lie Detector on Lifetime in 2015, US Weekly reports. Push literally came to shove on the show when Doherty and Garth nearly came to blows. "I remember… I could hear the door fly open and everyone screaming and crying," Spelling said. "That's when I was told the boys just had to break up Jennie and Shannen. It was like a fistfight."
At that point Spelling couldn't take anymore. She called her father, who produced 90210, to have Doherty canned. "I felt like I was a part of something, a movement, that cost someone their livelihood," Spelling said through her tears. "Was she a horrible person? No. She was one of the best friends I ever had." She added, however, that she still stands by her decision.
Check out The Cheat Sheet on Facebook!