Did Travis Scott Get Kylie Jenner Anything for Valentine's Day?
Kylie Jenner celebrated Valentine's Day 2020 in an unconventional way. She hosted festive brunch on Feb. 14 for her close friends rather than spending the day with a special someone.
Although she's currently taking a break from her on-off lover, Travis Scott, one might wonder: Did he get her anything at all?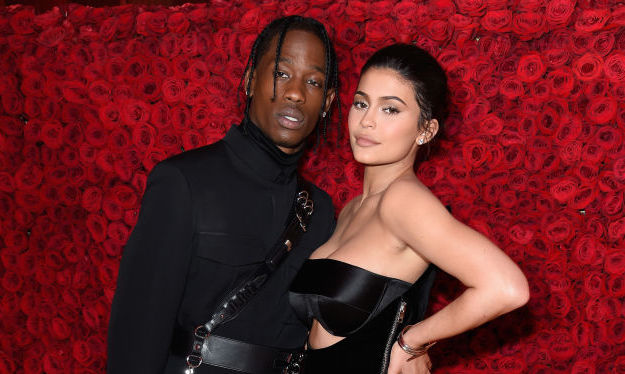 Kylie Jenner and Travis Scott were together for more than two years
When Jenner and Scott began dating in April 2017, some people didn't think it would become all that serious. Jenner was fresh out of a years-long relationship with Tyga and Scott was seemingly living the life of a rock star. But the romance took off at lightning speed.
Mere weeks after they met, the two learned they were expecting. Jenner gave birth to their daughter, Stormi Webster, on Feb. 1, 2018, after keeping the entire pregnancy a secret from the general public.
The relationship continued for more than a year before it was reported on Oct. 1, 2019 that Jenner and Scott had broken up. Neither has directly commented on the cause of their split, but sources say the couple could not agree on settling down and having another baby. There are also rumors that Jenner struggled to trust Scott after he was repeatedly accused of cheating on her, which he denied.
Despite their failed romance, Jenner and Scott have remained good friends. They talk regularly and have continued to spend time together.
How Kylie Jenner spent Valentine's Day 2020
Jenner held a Valentine's Day event for her close friends, Yris Palmer, Stassie Karanikolaou, and Victoria Villarroel. The clan participated in a group painting activity at what appeared to be Jenner's home and enjoyed a delicious meal that included drinks and avocado toast. Jenner showed off the festivities in videos posted on her Instagram story.
Scott was nowhere in sight, but later in the day, Jenner shared clips of her house covered in her favorite flowers: sunflowers.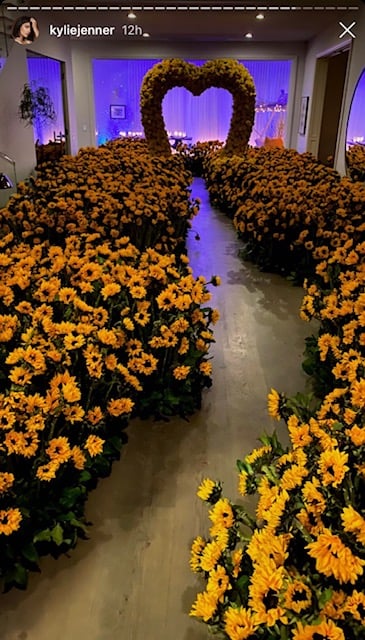 Though it's unclear whether they came from Scott, it looks similar to his floral surprise for Jenner's 22nd birthday in August 2019. He surprised the Kylie Cosmetics mogul by covering her entire house in red roses and petals. Many people swooned over the surprise, but others called out Scott for failing to use Jenner's favorite flowers.
Could he have kept those comments in mind and surprised Jenner with her favorite flowers this time around? It's ultimately too difficult to say.
But the surprise comes amid reports that Jenner and Scott are "working" on getting back together. A source recently told Life & Style:
"Kylie and Travis are in the process of getting back together. They're just being careful because they have to think about Stormi. They don't want to get back together and then break up, so instead, they're taking it slow and trying to work out their differences."
Hmm. Well, if they do reconcile, more surprises will surely be on the way.