Did Walter White From 'Breaking Bad' Inspire Real-Life Meth Dealers?
As celebrated as 'Breaking Bad' was, the risk of it being out there was it would promote copycats.
If imitation is the greatest form of flattery, it can become a problem when someone starts imitating a controversial TV show — especially when that show is about dealing meth. As celebrated as Breaking Bad was, the risk of it being out there was it would promote copycats. And some real-life cases have a lot in common with what we saw on the show.
Recapping the role of Walter White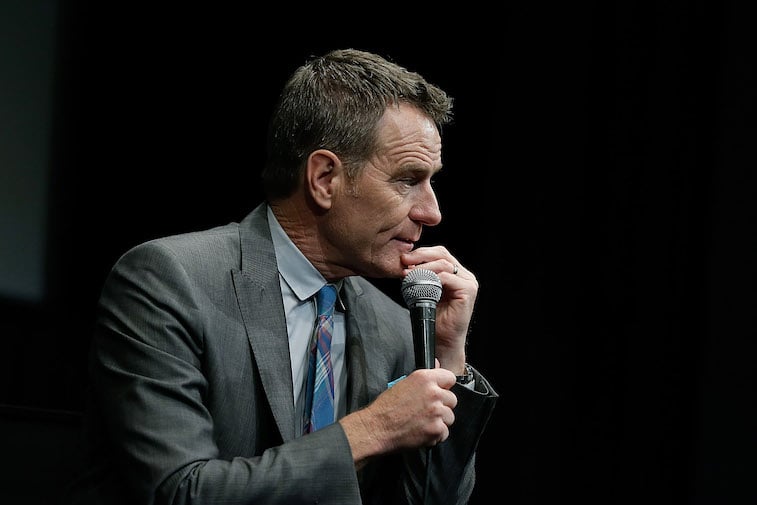 Walter White (played by Bryan Cranston) is a highly celebrated TV antihero of the past decade. Walt had a sinister streak about him, but he still valued his family and provided for them.
The idea of a high school chemistry teacher (Walt) turning to meth production to pay for his cancer treatments was already an original TV plot. It also fed the antihero trend on TV, something that's always a bit controversial but makes for interesting characters.
Real-life teacher accused of cooking and selling meth
According to HuffPost, a real-life Texas schoolteacher by the name of William Duncan was arrested eight years ago and "charged with manufacturing a controlled substance and delivery of a controlled substance in a drug-free zone." This was when Breaking Bad was still on the air.
He was caught when he tried to sell meth to an undercover police officer in his town in the parking lot of the school where he taught.
Whether Duncan was a fan of Breaking Bad was unclear. But that didn't stop people from making comparisons to the show at the time.
There was also a real meth dealer named Walter White
Another real-life case comes from Alabama where a man named Walter Eddy White was charged with "trafficking methamphetamine, unlawful manufacturing of a controlled substance, possession of a controlled substance, and possession of precursor materials," according to Al.com.
The real Walter White was not a teacher, but some people commented about how he somewhat resembled the fictional character. According to CBS News, White was sentenced to 12 years in prison for dealing meth.
While these cases likely only had coincidental information in common with Breaking Bad, they still managed to bring real-life awareness to crimes that the TV show sometimes made look glamorous. Really, the fictional Walter White's life should have given everyone enough warning about treading into the world of drugs.