Did 'WandaVision' Tease an Epic 'The Office' Reunion?
Week after week, the Disney+ series WandaVision follows the titular Wanda and Vision through a sitcom-style adventure seemingly manufactured by Scarlet Witch herself. But on the outside of the Hex, a handful of other Marvel Cinematic Universe characters try to figure out what's going on.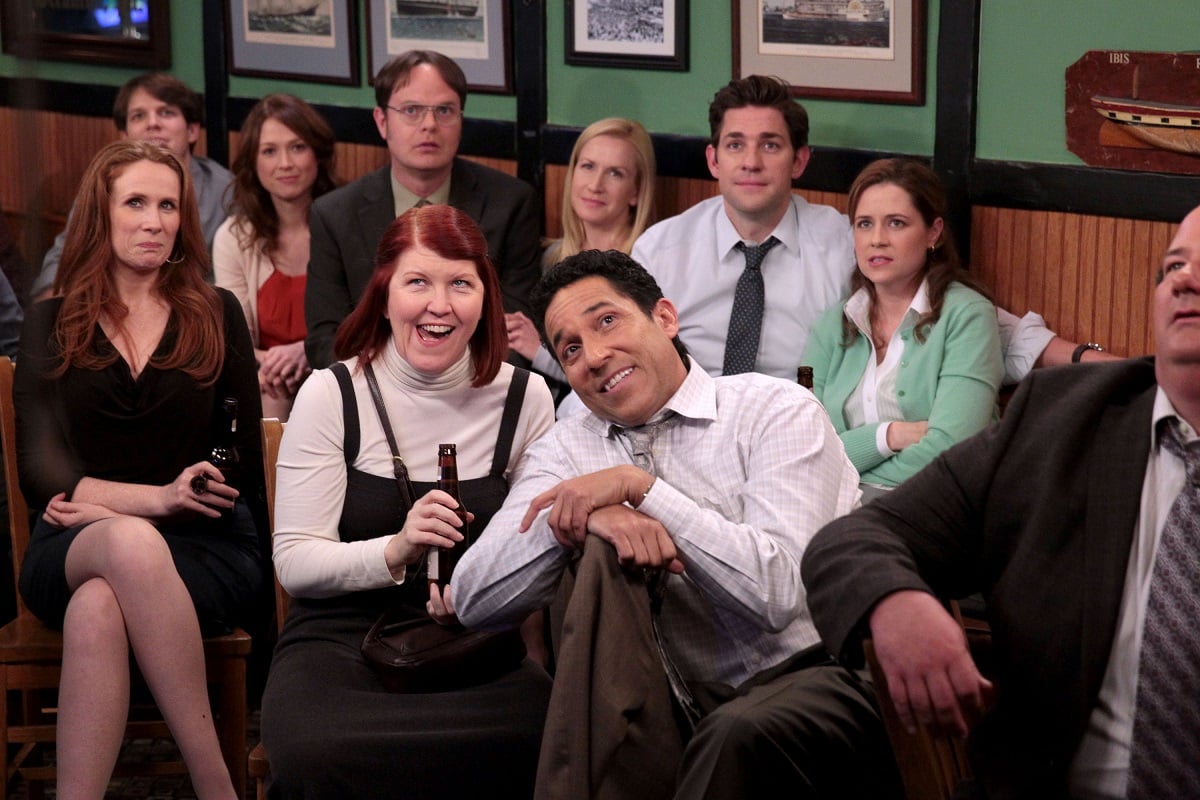 As Wanda and Vision work their way through the decades, numerous popular sitcoms, from Bewitched to Full House, have been referenced. Following the early '00s Malcolm in the Middle-style hijinks in WandaVision episode 6, it looks like mockumentaries are next. Could there be more than one connection to The Office in episode 7?
Randall Park stars in 'WandaVision'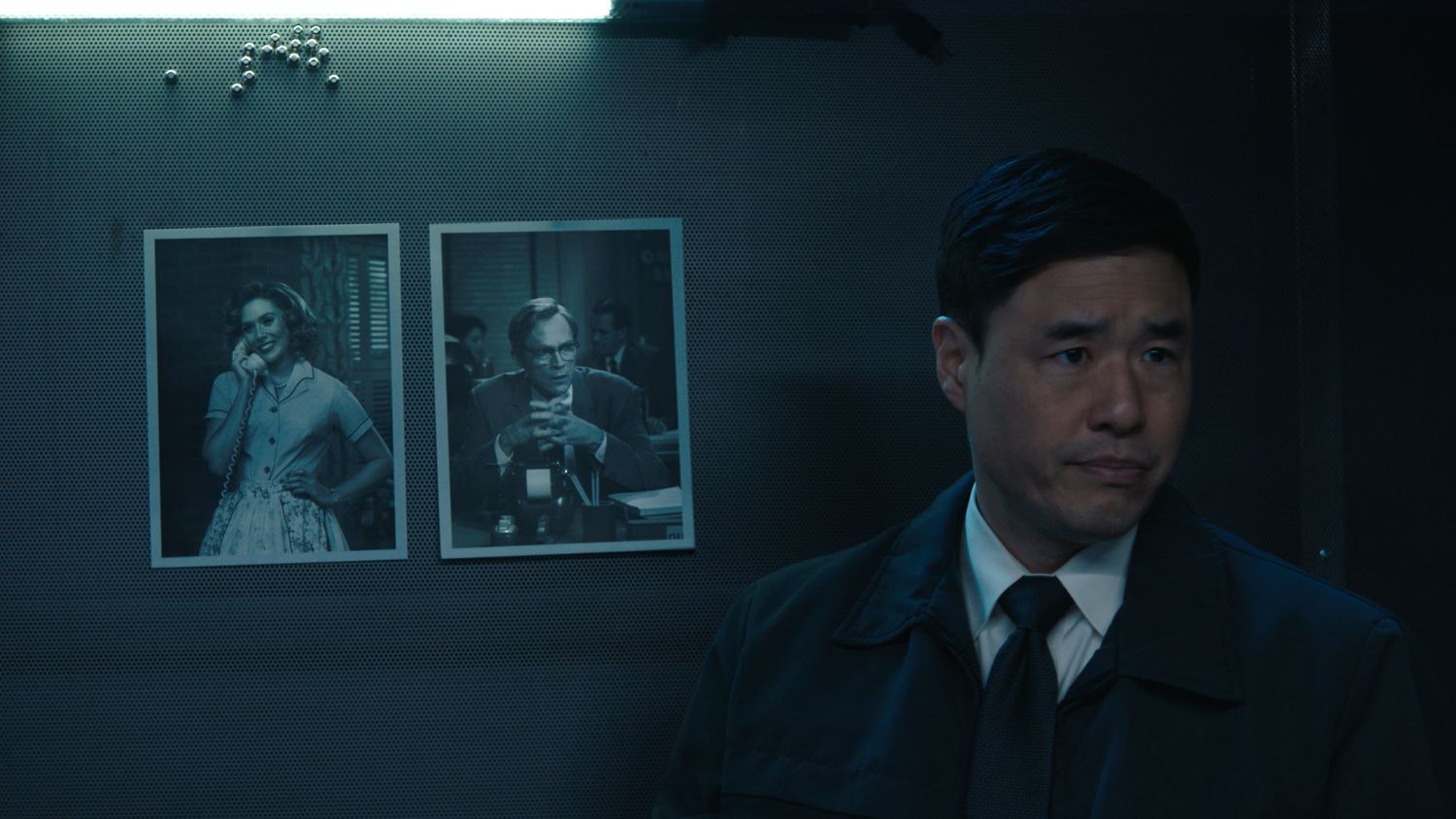 Among those outside of Westview working on the problem is Jimmy Woo. The FBI agent was first introduced in Ant-Man and the Wasp fulfilling the role of parole officer for Scott Lang, who was on house arrest following the events of Captain America: Civil War. Park and Paul Rudd's interactions added an extra dose of humor to the film.
In WandaVision, Jimmy joins the "The Westview Anomaly" investigation while looking for a missing person (who has yet to be named). He teams up with SWORD operative Captain Monica Rambeau and astrophysicist Dr. Darcy Lewis when acting director Hayward threatens Wanda and Vision's lives with his plans.
He appeared in an episode of 'The Office'
Park's role as the comedic relief comes from a background in comedy. He's best known for starring in the ABC sitcom Fresh Off the Boat. Other notable TV gigs include Veep, The Mindy Project, and Wet Hot American Summer: First Day of Camp. Park has also starred in films like The Interview and Always Be My Maybe.
Late in the series run, Park guest-starred in an episode of The Office. In the season 9 episode's cold open, Park's character, Steve, pretends to be Jim to prank Dwight. He even kisses Pam, Jim's wife, who is in on the whole thing. The joke is that Dwight never noticed that Jim is Asian.
Monica Rambeau mentioned an aerospace engineer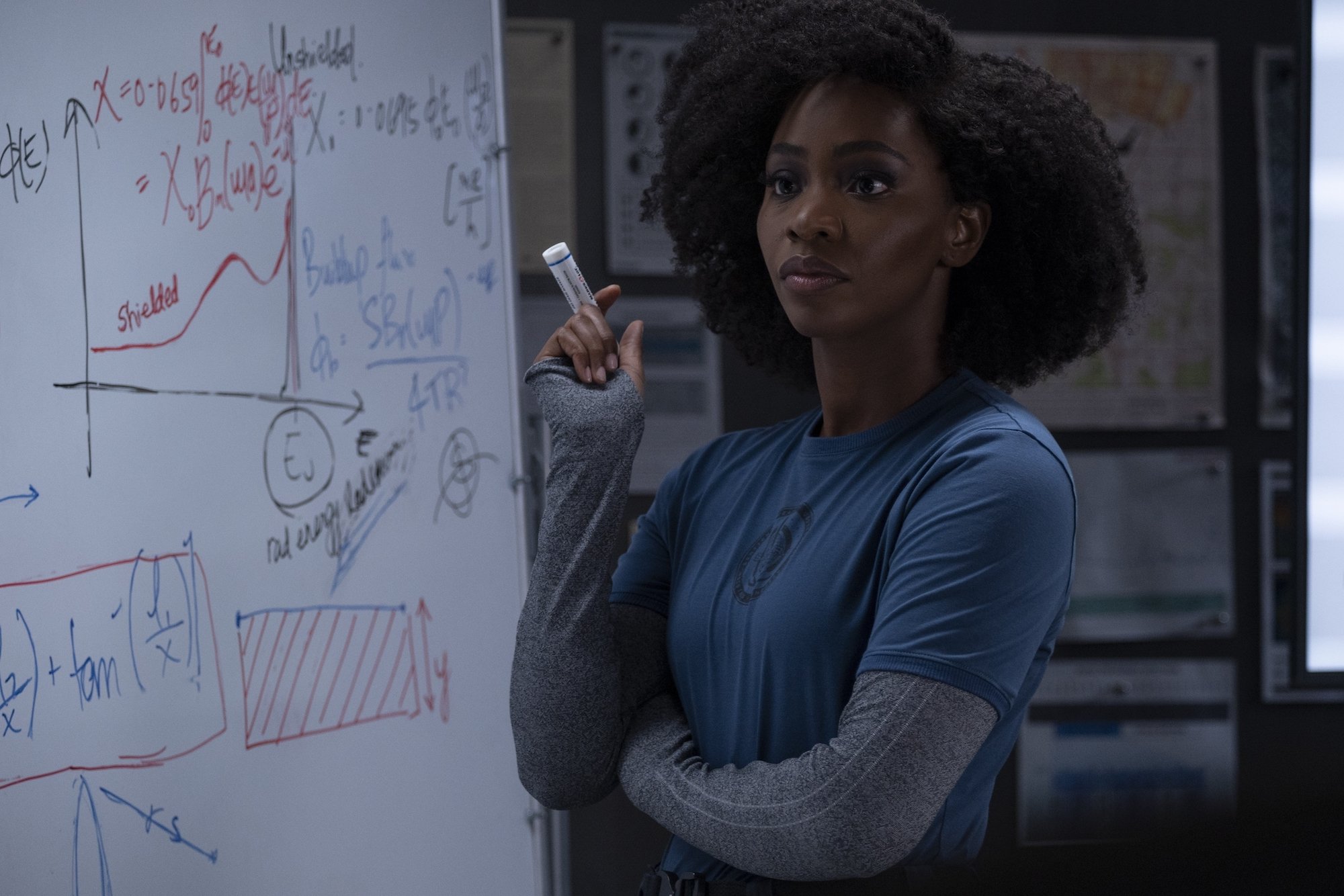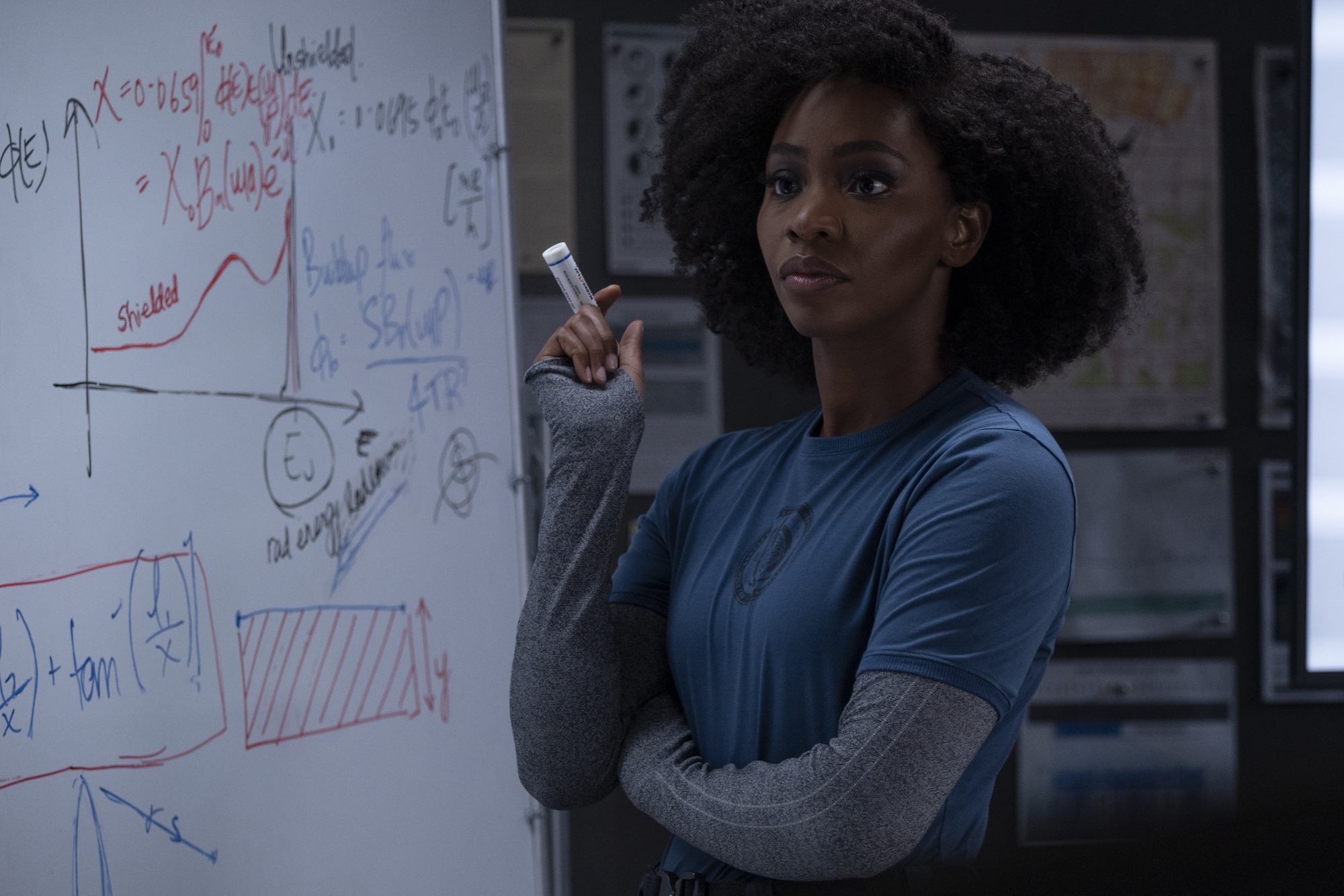 RELATED: Will 'WandaVision' Introduce This 'Captain Marvel 2' Hero?
Despite the sitcom atmosphere, there seemingly aren't any throwaway jokes (or throwaway lines, for that matter) in WandaVision. With its short run-time through nine episodes, there just isn't time for Easter eggs or dialogue that don't mean anything. Which is why one line of Monica's stands out.
In episode 5, Monica says she knows an aerospace engineer who could help her get back into Westview. In episode 6, she's seemingly contacted him and made it happen, telling Darcy, "My way back into the Hex will be here in an hour. Just gotta meet my guy over the ridge." However, the audience doesn't see him.
John Krasinski could appear as Reed Richards
These two pointed mentions likely mean one thing: We're about to meet a new character. And some believe it will be a character of mutant origin. Reed Richards, also known as Mr. Fantastic of the X-Men, is skilled in aerospace engineering, among numerous other scientific fields.
The Office actor John Krasinski has expressed interest in playing this role in the past. "I would love to do it," he told Comicbook.com in 2020. "I think to be a part of the Marvel world would be amazing anyway, and the fact that people would even consider me for that level of a part would be amazing."