Did Wendy Williams and Howard Stern Just Reignite Their Feud?
Wendy Williams and Howard Stern are going head-to-head once again.
Eight months after the radio personalities supposedly mended their friendship, their ill-feelings for each other have resurfaced—making it clear that they hadn't buried the hatchet after all.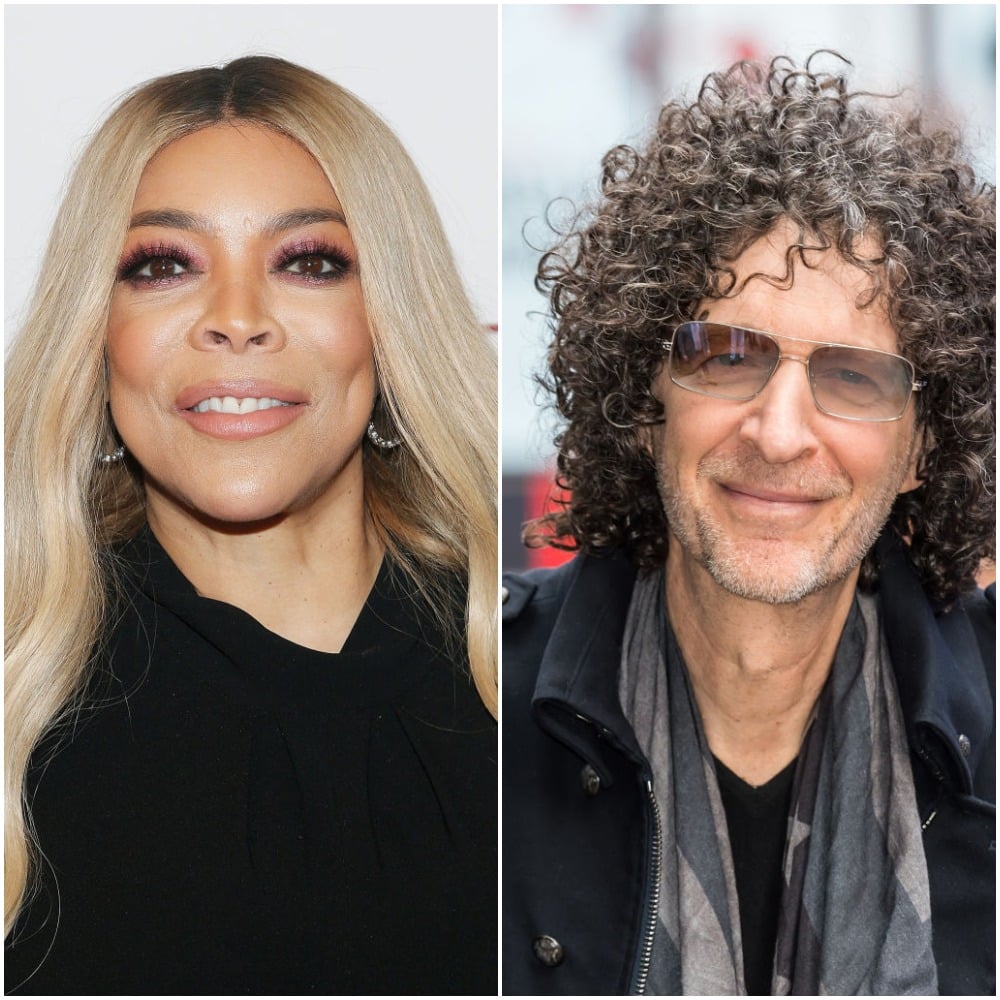 Stern just slammed Williams for her 2011 Radio Hall of Fame induction
Stern and Williams might have taken a break from their ongoing feud, but they are back at it again with even more disses and clap-backs than before.
The whole debacle started on January 13, when Stern criticized Williams during his Sirius XM show for being inducted into the Radio Hall of Fame a full year before him.
The conversation came about following talk of the Critics Choice Awards — where Stern ranted about the award show's failure to recognize radio as a category.
During his spiel, the talk show host full out slammed Williams for being inducted into the National Radio Hall of Fame in 2011—which he didn't get placed in until the following year.
"No offense to Wendy Williams, but they put Wendy Williams in before me," he said.
This, of course, wasn't taken lightly by Williams, and she addressed the comment during The Wendy Williams Show the following day.
On January 14, Williams put in her two cents about Stern's diss during her "Hot Topics" segment, telling him to "stop hating on me!"
"Now you looky here Howard, I'm tired of fighting with you, man," she said. "Why do you always have to fight with me? Because you think I'm the low-lying fruit? Why? … Why are you and I always fighting? I wasn't fighting with you, I'm minding my own business."
Williams went on to tell Stern to focus on himself and stop trying to start drama with her.
"Don't hate on me because I got in before you," Williams continued. "I know the only reason I got in is that I had a new talk show. I went from radio, successful, to TV with my own show. You haven't done that… Howard, all I am saying is, keep your hundreds of thousands of dollars, your beautiful wife Beth, all of those animals that you will rescue and be happy, man. And stop hating on me. Because I don't hate you!"
Williams reveals she always looked up to Stern
Though it seems like Williams and Stern have never been able to see eye to eye, the television host revealed during her talk show that she's always held her nemesis in high regard.
"You know what, Howard, I was offended the night I got my award, even though I loved it," Williams admitted. "But Howard, I agree with you, 'King of All Media' and hero to me and to many people around here. There's nothing you can say that will make me stop loving you Howard, nothing at all."
Williams then shared that she agrees with Stern that he should have been inducted into the Radio Hall of Fame before her seeing as though he was in radio first.
"I agree he was supposed to be there before me," she expressed. "He was in before I was. I'm racing up and down the turnpike, trying to grab bones for $9,000 a year, listening to Howard through five states, cackling and laughing and shaping my adulthood. Personally and professionally, I admire you Howard Stern. They were wrong for that."
"But don't hate on me because I got in before you," she concluded.
The stars' feud has been going on for months
While it feels like Williams and Stern have been at each other's necks for years, their feud only dates back a few months.
Their beef first started back in March 2019 when Williams claimed the Sirius XM radio host had "gone Hollywood" and seemingly lost his edge.
Following her unexpected comment, Stern clapped back by calling Williams "a nobody" and claiming that she'll "never be me".
"Jealous bitch. … You are nobody to me," he said, amongst other expletive-filled digs we're not going to mention. "You'll never be me, Wendy. You'll never be me. You can pretend to be me, you can pretend to be like me, but you're not. You don't have my wit and you don't have my talent. … You couldn't have that career. You're a fly."
Two months later, the pair seemed to have made a truce after Williams accepted the heartfelt apology Stern gave her in his cover story for The Hollywood Reporter.
"By the way, Howard, I read the article with you on the cover of The Hollywood Reporter, and I saw that you mentioned me and that you apologized," she said on her talk show. "Howard, you know what, if you never apologized to me ever in your life, you would still be one of the most influential people in shaping my career — you and Oprah, that's it."