Did Woody Allen Finally Admit Ronan Farrow Is Not His Biological Son?
This article was originally published March 20, 2019.
While rumors have swirled about Ronan Farrow's paternity for years, a clear-cut answer has always remained just out of reach. Mia Farrow, 73, has hinted that Ronan could be the result of an affair, and now Woody Allen is throwing shade at the nature of Ronan Farrow's paternity. So who could the investigative journalist's father be?
Woody Allen says he wouldn't bet his life on Ronan Farrow's paternity
In September 2018, New York Magazine printed an in-depth interview with Soon-Yi Previn, Mia Farrow's daughter whom she adopted and who eventually married Woody Allen, Farrow's ex. In the tell-all interview, it is clear that Previn harbors serious resentment toward Mia Farrow, mainly in an attempt to defend her relationship with Allen.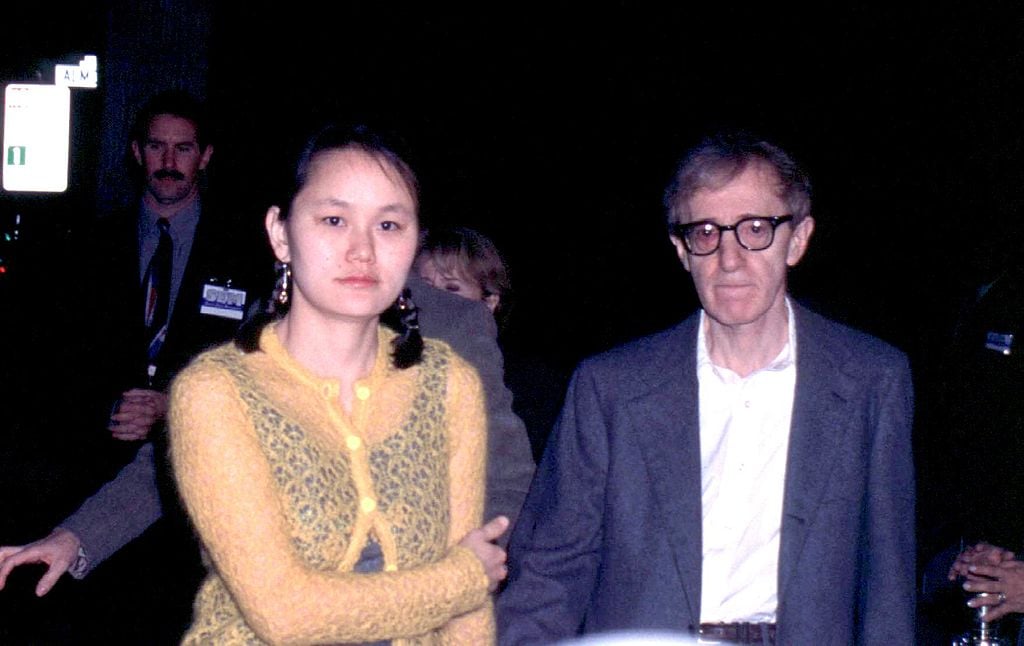 Allen, now married to Previn, appears to bounce in and out of the interview. In one unusually candid moment, Allen suggests that he believes Ronan Farrow is his son, but he wouldn't bet his life on it. He goes on to suggest that Farrow was deeply entrenched in an affair at the time of Ronan's conception.
He also notes that he paid child support for his Ronan Farrow his entire childhood and doesn't think that's fair if Ronan is not his biological child, according to Page Six. Allen has been estranged from Ronan Farrow for years.
Rumors swirl that Frank Sinatra is Ronan Farrow's real father
Rumors have long suggested that Frank Sinatra, the blue-eyed crooner, actually fathered Ronan Farrow. After all, Mia Farrow had once been married to the Rat Pack member. Mia Farrow and Sinatra met when she was just 19 and Sinatra was 49. They married in 1966 but divorced two years later.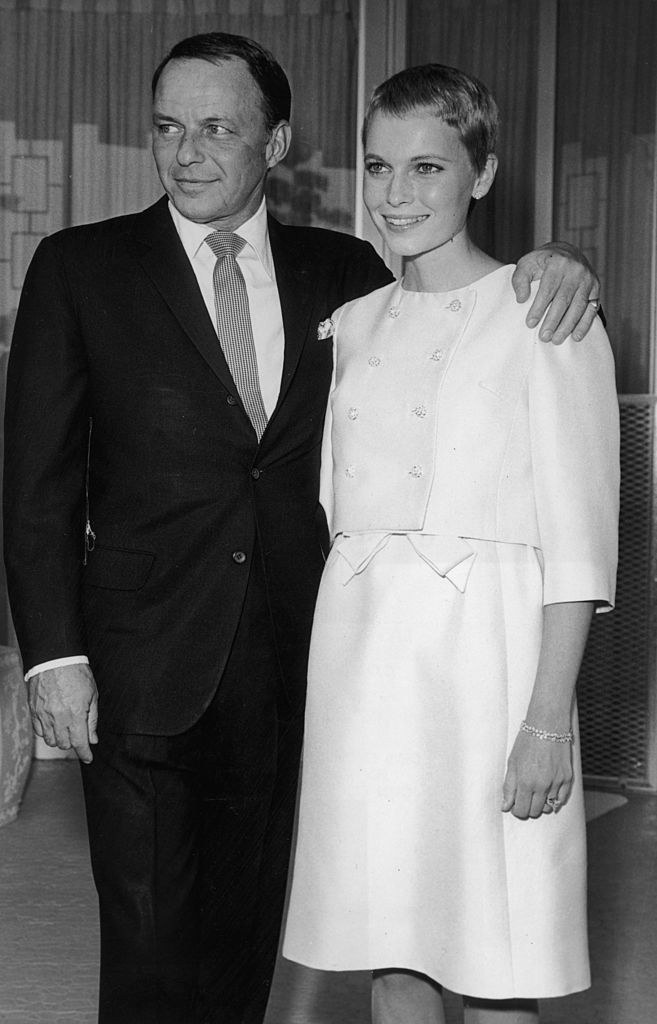 While the couple eventually split up, Mia Farrow and Sinatra continued to enjoy a friendship until his death in 1998. Mia Farrow always had kind things to say about the performer, noting that their marriage dissolved due to the vast age difference, not a lack of love.
It has long been assumed that Mia Farrow and Sinatra carried on a relationship for years after their marriage ended. She began a relationship with Allen in 1980 and gave birth to Ronan Farrow in 1987, but Sinatra was still in the peripheral at the time. In fact, the late star was never far out of view.
Mia Farrow admits to an affair that could make Ol' Blue Eyes Ronan Farrow's dad
While public interest in Ronan Farrow and his parentage intensified in the past few years, thanks to his work uncovering the sexual harassment and abuse in Hollywood, Mia Farrow has been speaking about her blue-eyed boy for years. In a 2013 interview, Mia Farrow candidly noted that there is a possibility that Sinatra fathered Ronan Farrow.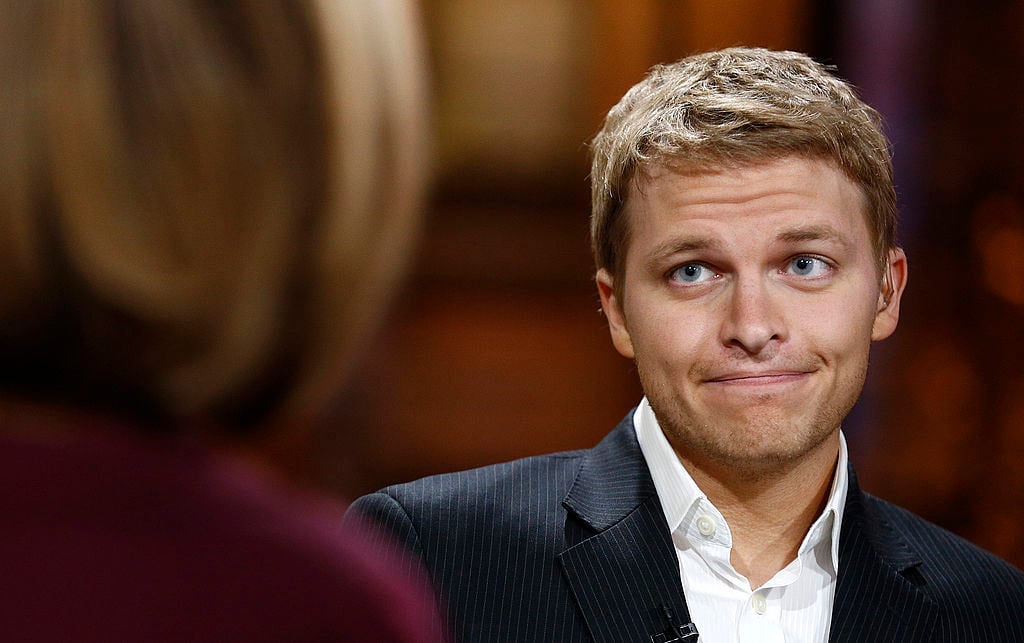 According to Vanity Fair, the couple divorced in 1968 but never really split up. Instead, they continued to reenter each other's orbit time and time again, regardless of where they were or whom they were dating or married to. When asked whether Ronan Farrow was Frank Sinatra's son, Mia Farrow replied matter-of-factly: "possibly."
In the same interview, Nancy Sinatra Jr., Frank Sinatra's daughter, verified that the family is well-acquainted with Ronan Farrow and are happy to have him in their lives, although she stopped short of suggesting the family believes he shares their DNA.
The pair look strikingly similar
Giving the rumors further credence is the fact that Ronan Farrow looks remarkably like the late crooner. While some point to his striking blue eyes as the dead giveaway, they aren't the only similarity the two share. Ronan Farrow's jaw line, lips, and brow shape also look familiar. In fact, Ronan Farrow looks more like Frank Sinatra than his son, Frank Sinatra Jr.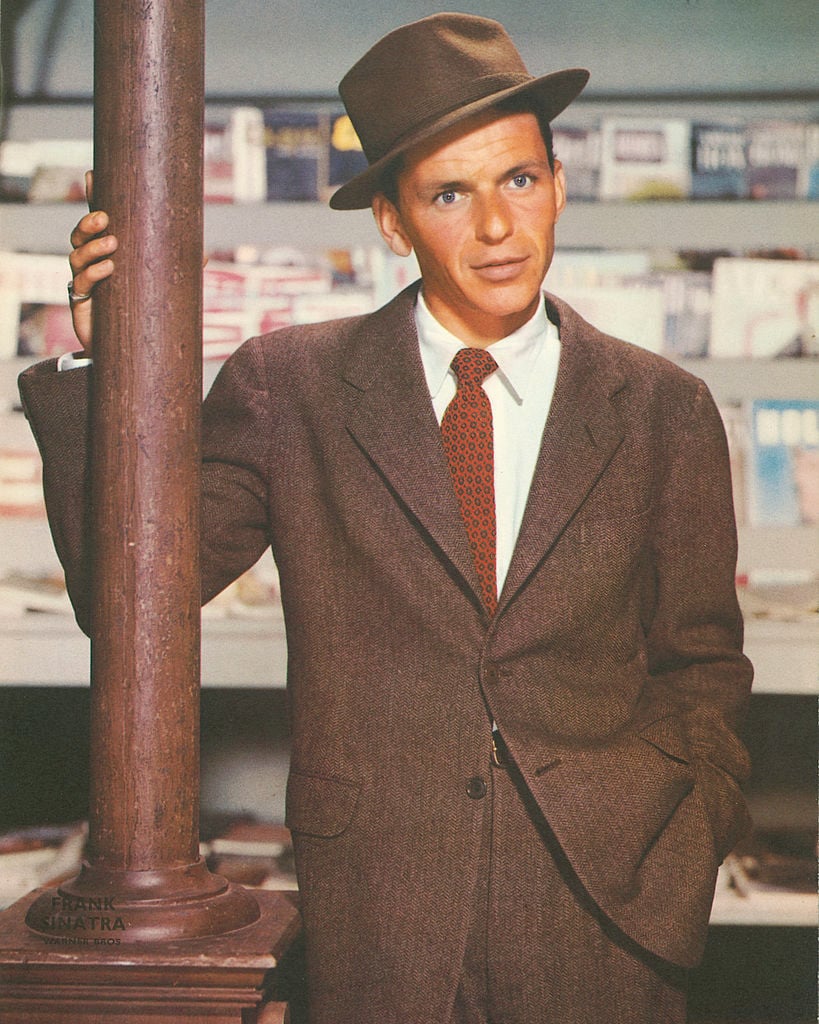 Ronan Farrow also appears to share the creative mind that his rumored father was known for, but a Frank Sinatra biographer completely disagrees. According to The Daily Democrat, Sinatra was recovering from surgery at the time of Ronan's conception, making it impossible for him to have fathered the journalist. The biographer goes on to assert that Ronan Farrow looks like John Farrow, Mia's father.
A DNA test has never been performed, and Ronan Farrow doesn't seem particularly interested in looking into his paternity, at least not publicly. 
[Correction: An earlier version referred to Mia Farrow as Woody Allen's ex-wife. The two never married.]