Did You Spot Andy Cohen In 'Sex and the City' The 2 Times He Appeared?
Andy Cohen is best known for his work as a producer and television personality, but he has also managed to amass a few acting credits. Cohen's work with The Real Housewives franchises has endeared him to fans. Before that, he appeared on Sex and the City more than once. His roles were small, and even the most prudent fan of the series might not have noticed him.
Andy Cohen's first credited acting role was for a small part in Sex and the City
Cohen's very first credited acting role came in 2004, when he appeared in the Sex and the City episode, "Let There Be Light." In the episode, Carrie Bradshaw is tasked with helping Charlotte York prepare to be a volunteer guide for people with visual impairments. Carrie and Charlotte head to Barney's. Charlotte dons an eye mask to get a sense of what people with visual impairments deal with on a daily basis with Carrie's help.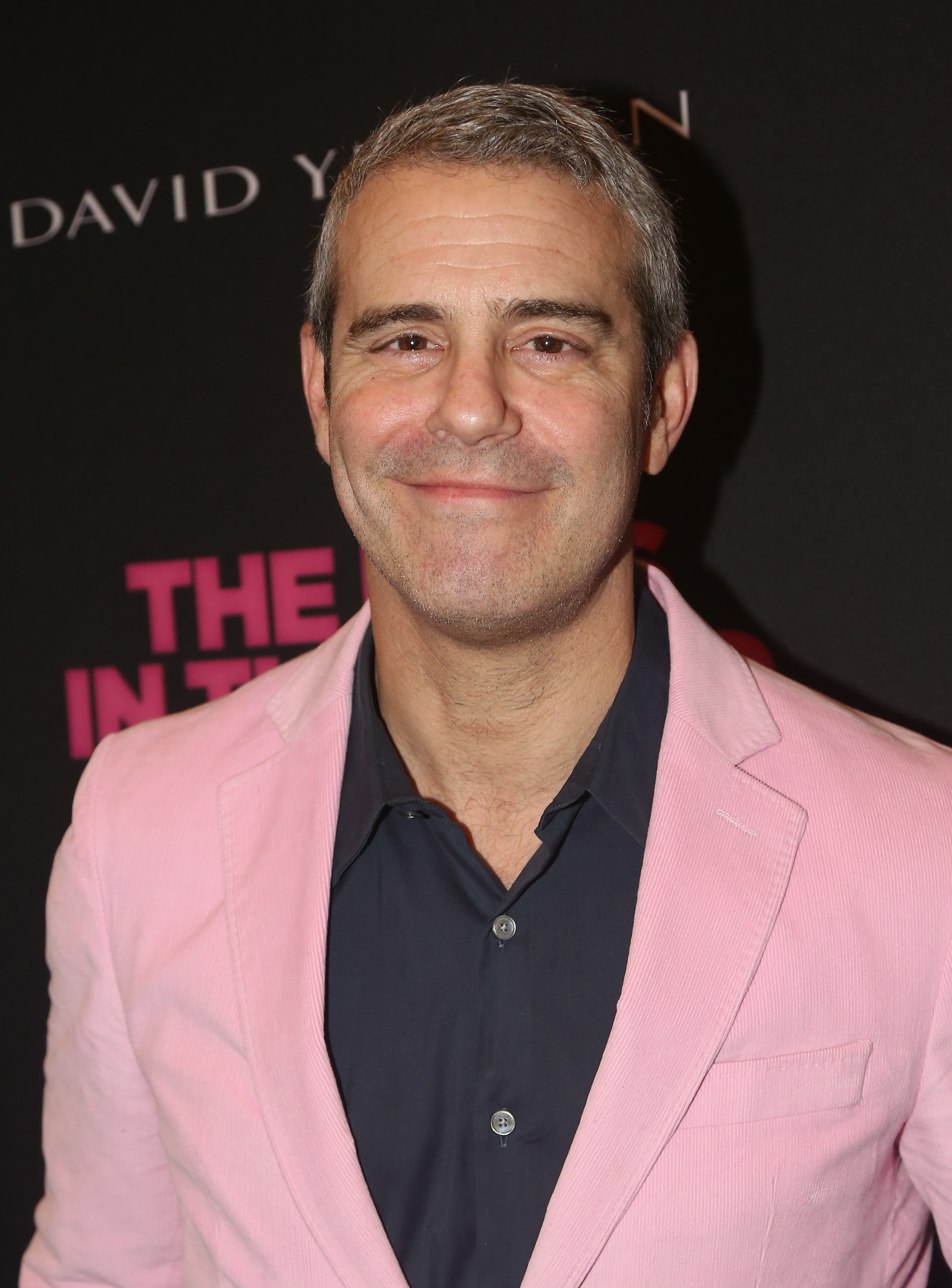 When the pair get separated, Carrie finds herself in the shoe department. Cohen served as an unnamed shoe salesman helping Carrie find the right pair of heels for her upcoming date with Aleksandr Petrovsky. Cohen didn't have any lines.
Andy Cohen's first appearance in Sex and the City was uncredited
While some fans may remember Cohen serving as a shoe salesman in season 6 of the series. His first appearance on the show came much earlier. Cohen revealed on Watch What Happens Live With Andy Cohen that he begged Sarah Jessica Parker to let him run lines with her. Eventually, he earned an audition for a part in season 3, but his audition was unimpressive. Never the less, he was brought back in season 4 for a small role.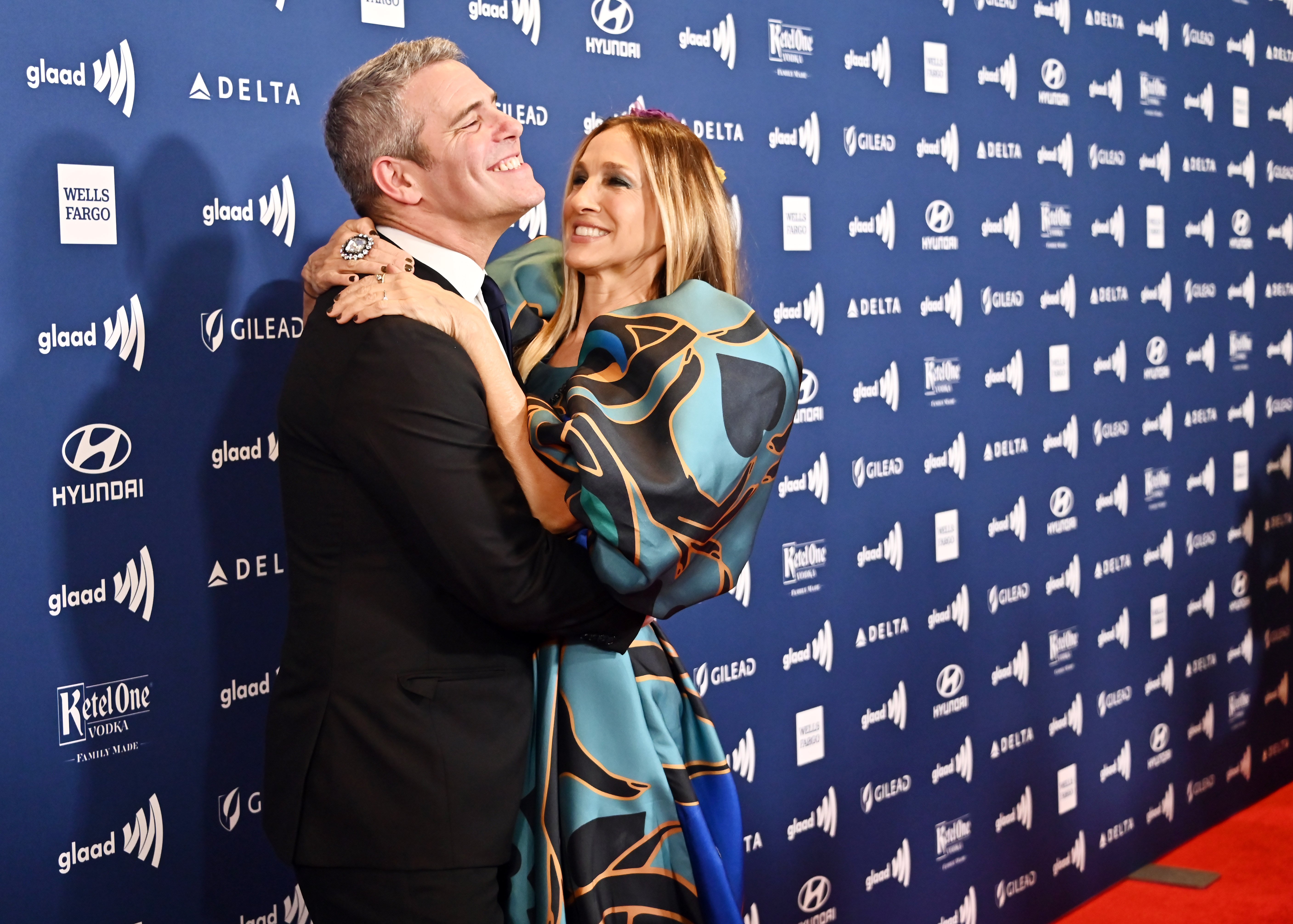 So, who did Cohen play? If you blink, you'll miss him in the season 4 episode, "All that Glitters." In the episode, Carrie heads out for a night with her pals while Aidan Shaw stays home with a bucket of chicken. At a bar, Carrie encounters Oliver Spencer, who helps her procure a drink. Spencer, a shoe distributor, considers Carrie a bit of a dating guru. Cohen didn't play Oliver, though. Instead, he served as a shirtless extra in the bar scene. His role was uncredited.
Sex and the City was also the first acting credit for a couple of other actors
Cohen isn't the only person who received their first acting credit on the set of Sex and the City. Kat Dennings, who is best known for her work on 2 Broke Girls, also earned her first acting credit on the show. She portrayed Jenny, a 13-year-old New York native, in season 4.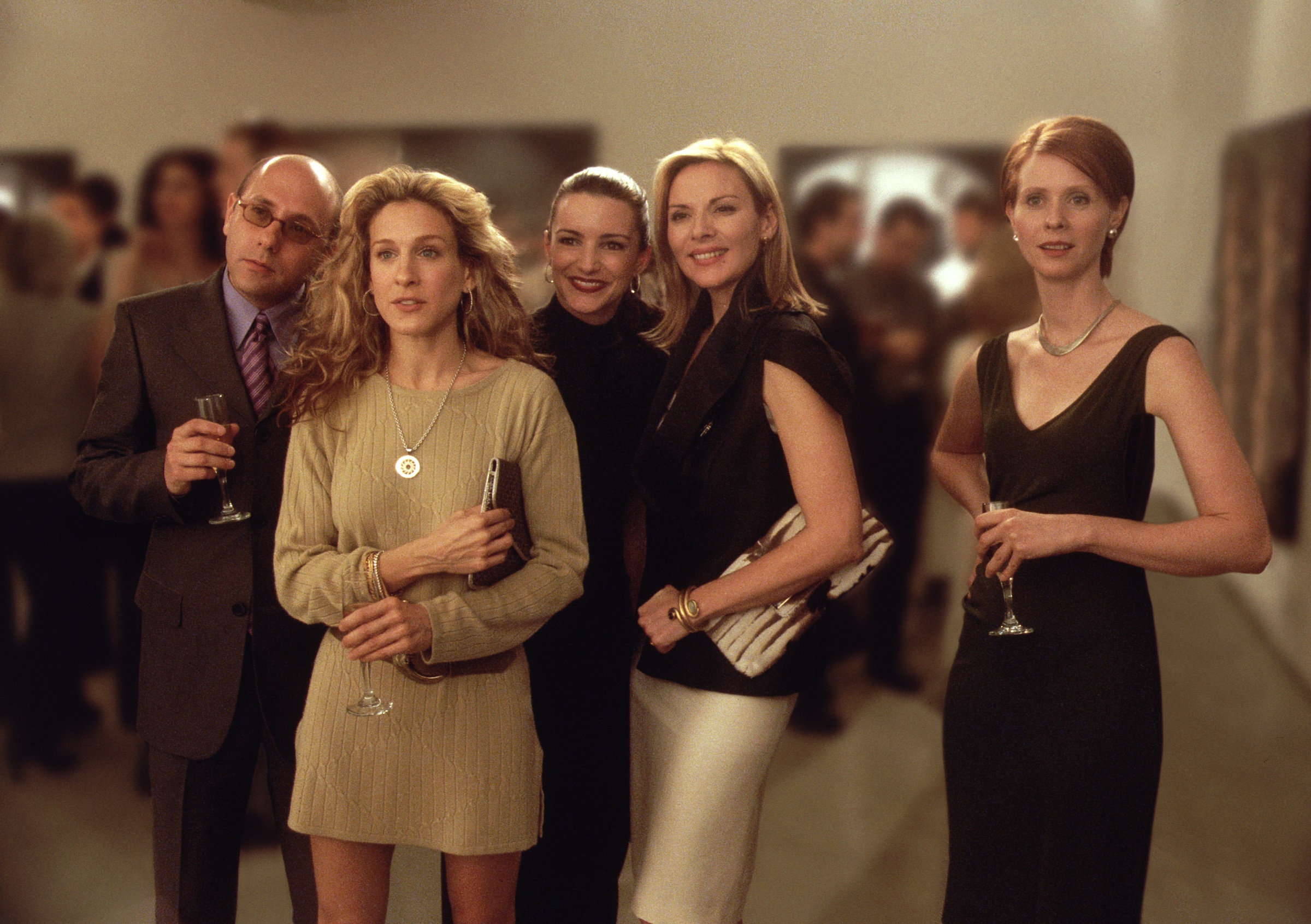 In 1999, an unknown Bradley Cooper appeared in the series. Cooper portrayed Jake in the season 2 episode, "They Shoot Single People Don't They." Cooper would become a massive movie star, eventually.  Sex and the City were his first credited role, though. Sex and the City was also among the first roles credited to Arrested Development star, Tony Hale. The series was not his very first acting gig.