Did You Spot Jennifer Aniston's Dad, John Aniston, In 'Gilmore Girls'?
John Aniston, Jennifer Aniston's father, had an illustrious career on the soap, 'Days of our Lives', but did you spot him in 'Gilmore Girls', too?
Jennifer Aniston's famous face is instantly recognizable. After spending 10 years on Friends, Aniston has remained a fixture in Hollywood. She's not the only Aniston family member who is a Hollywood icon, though. Her father, John Aniston, has spent decades on Days of Our Lives, but from time to time, he shows up in other shows, too. In fact, the elder Aniston briefly appeared in Gilmore Girls.
John Aniston appeared in a holiday episode of Gilmore Girls
Aniston might be best known for his time on daytime TV, but he made a foray into evening sitcoms several times. He appeared in the season 3 holiday episode, "A Deep-Fried Korean Thanksgiving," as Douglas Swope, a friend of Richard and Emily Gilmore. In the episode, Douglas and his wife, Natalie, question Rory about her college admissions process.
The scene culminates in a bit of a meltdown for Lorelai. Lorelai had believed that Rory was only applying to Harvard and that Richard forced her into applying to Yale. According to IMDb, Aniston never appeared in another episode of the series.
John Aniston wasn't the only famous face who showed up on Gilmore Girls
Aniston was pretty hard to spot in his brief appearance on the series, but some other famous faces are a lot easier to catch. Gilmore Girls had a ton of guest stars in its seven-season run, and some of those guests went on to nab some pretty impressive roles. For example, Jon Hamm appeared in the show as Peyton Sanders, a man Lorelai had a single date with. His appearance occurred in 2003, years before he became a household name thanks to Mad Men.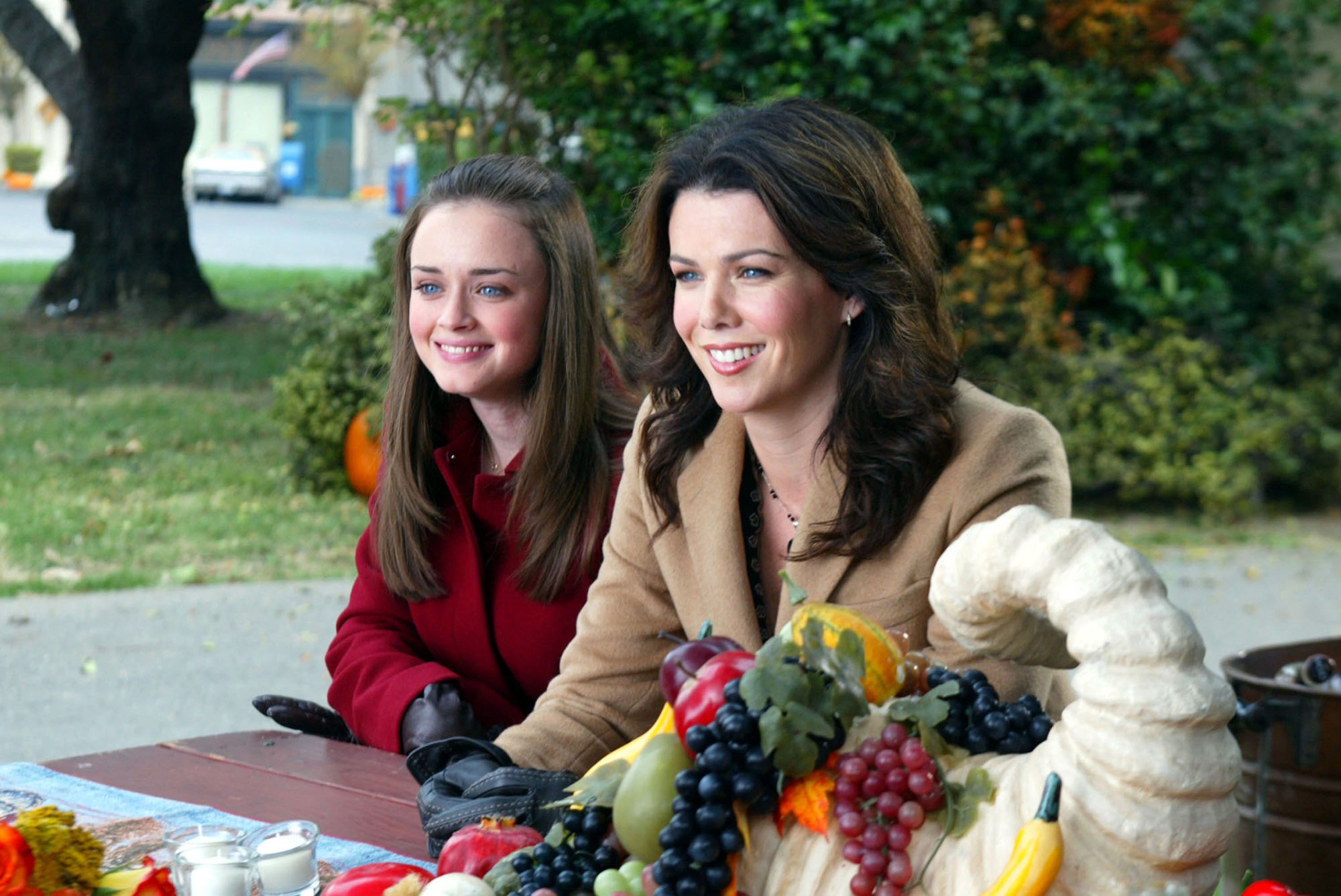 Before becoming Schmidt on New Girl, Max Greenfield appeared in a single scene in Gilmore Girls, too. Greenfield portrayed Luke, a drunken teen in Dean Forrester's party group. Greenfield's role was teeny, but he claims he's still asked about it regularly. Chad Michael Murray, Adam Brody, and Arielle Kebbel all had roles on Gilmore Girls before other shows hired them for their breakout roles. Murray, Brody, and Kebbel's roles were far more substantial than Hamm's, Greenfield's and Aniston's parts.
Friends and Gilmore Girls shared a guest star
Friends and Gilmore Girls don't appear to have much of a connection. When you think about it, the opposite is true. The two shows share more than you think. Aside from a few main characters sharing the same last name, the shows shared at least one guest star. Sherilyn Fenn appeared in bit parts in both Friends and Gilmore Girls, although her time on Gilmore Girls was far more memorable.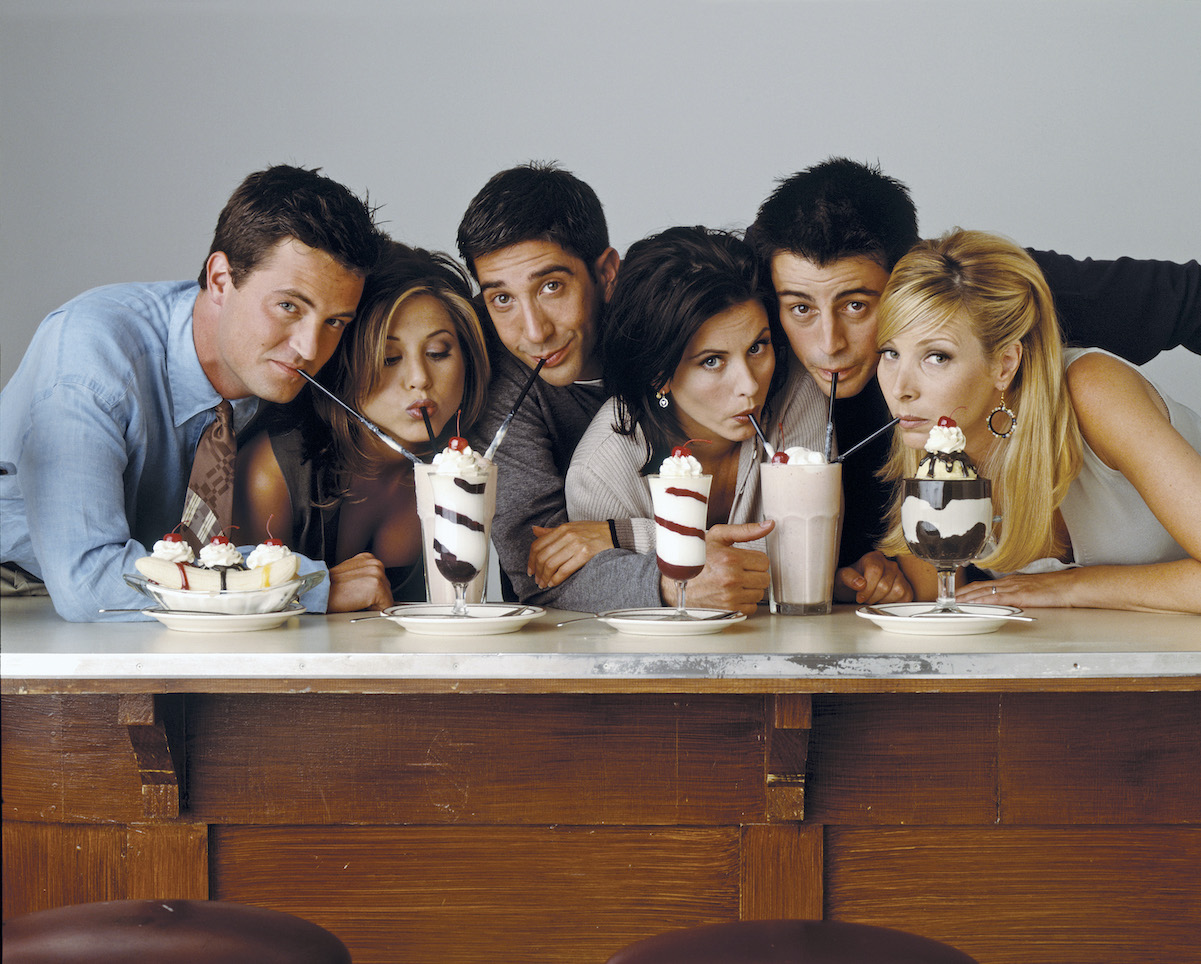 Fenn portrayed Ginger, a woman who dated both Joey Tribianni and Chandler Bing in season 3. Fenn's character only appeared for a single episode. She later popped up in Gilmore Girls as two different characters. First, she portrayed Sasha, the girlfriend of Jess Mariano's father. Later, she returned as Anna Nardini, the mother of Luke Dane's long-lost daughter.