Did You Spot Sherri Shepherd in Both 'Friends' and 'Everybody Loves Raymond'?
Friends and Everybody Loves Raymond might not seem to have a ton in common. The shows aired during the same years, but their storylines were incredibly dissimilar. One show dealt with six friends figuring out life in New York City, while the other focused on Ray Barone trying to navigate life with his wife, kids, and extended family in the suburbs. Somehow, though, the series shared a ton of guest stars. Sherri Shepherd had memorable roles in both shows. Do you remember who she played?
Sherri Shepherd played Rhonda on Friends
Long before The View Shepherd was working the Hollywood circuit, appearing on television shows in various roles. She was starring in Suddenly Susan when she got a call for a guest role on Friends. Shepherd told People that she loved the experience but was nervous about appearing on the hit series. 
Shepherd portrayed Rhonda, a museum worker who explained to Joey Tribbiani why his pal, Ross Geller, wouldn't eat lunch with him. Her memorable lines thrilled fans and, she recalled, garnered a standing ovation. Shepherd wasn't asked to reprise her role.
Shepherd portrayed a police officer on Everybody Loves Raymond
After her time on Friends ended in a single guest appearance, she moved on to Everybody Loves Raymond. In the series, she portrayed Sergeant Judy, Robert Barone's police partner. Fans adored Judy for bringing a no-nonsense attitude to the series. She appeared in eight episodes in total.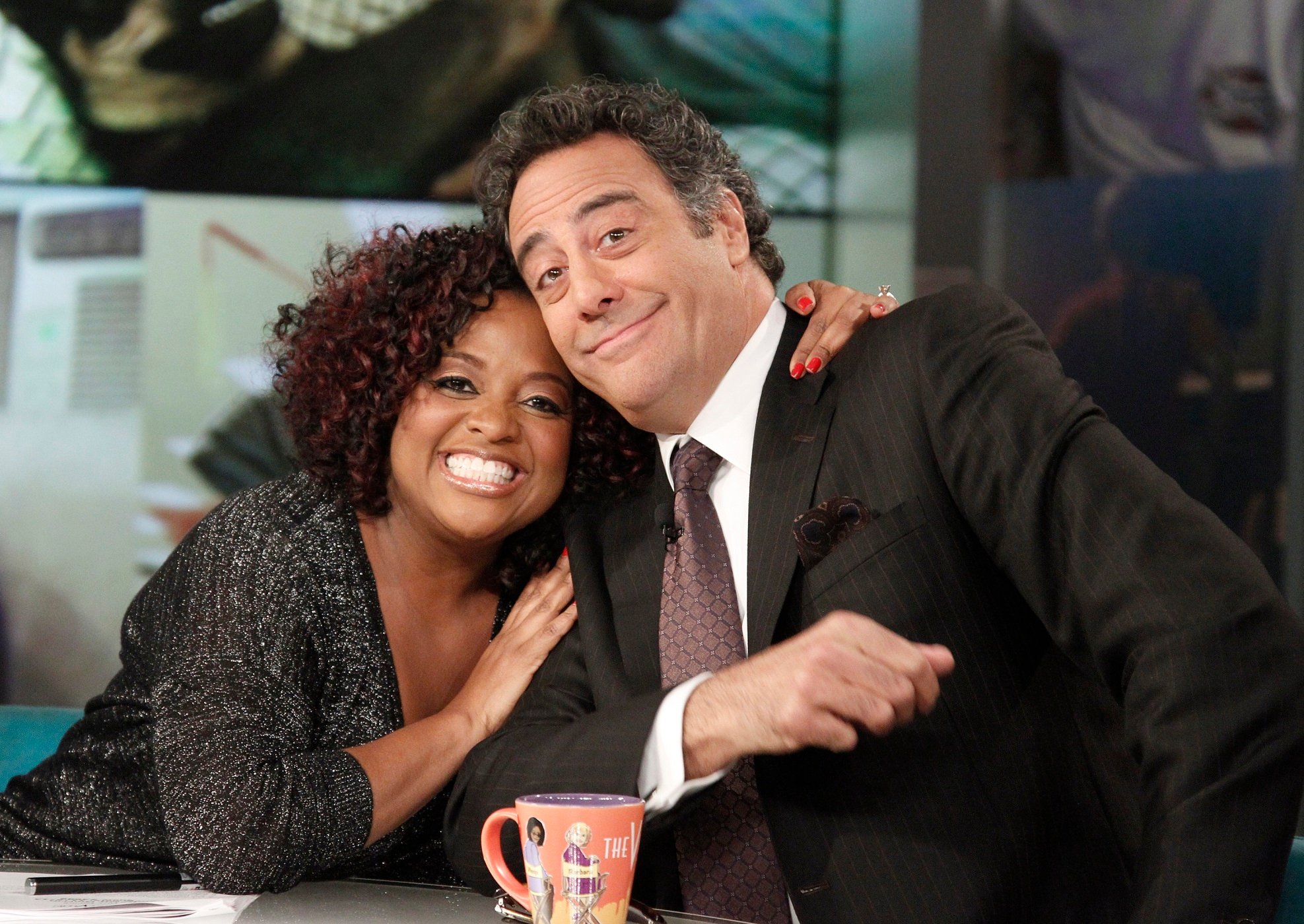 RELATED: 'Everybody Loves Raymond' and 'Frasier' Have Something in Common
Shepherd first appeared in the season 2 episode, "The Ride-Along." In the episode, Ray joins Robert and Judy on their shift to better understand what his brother does for work. A robbery during the night leads to an arrest and leaves Ray in owe of his brother. Judy appeared for the last time in the 2003 episode, "Robert's Wedding." Fans did not see her during the show's final two seasons.
Sherri Shepherd isn't the only actor who appeared in both Friends, and Everybody Loves Raymond
Shepherd isn't the only well-known face who appeared in both Friends, and Everybody Loves Raymond. Perhaps most famously, Maggie Wheeler appeared in both sitcoms. Wheeler portrayed fan-favorite Janice in Friends. She later took on the role of Linda Gruenfelder on Everybody Loves Raymond. Neither job was a one-time affair, either. Wheeler appeared as Chandler Bing's on-again-off-again girlfriend in 19 episodes. She showed up as Bernie's wife in 12 episodes of Everybody Loves Raymond.
Fred Willard also took on parts in both shows. Willard played Robert Barone's father-in-law, Hank MacDougall, in 14 episodes of Everybody Loves Raymond. He appeared in just one episode of Friends as Mr. Lipson. Alex Menses, Cheryl Hines, and Fred Stroller also took on parts in both sitcoms. Stroller, for example, was a return guest on Everybody Loves Raymond as cousin Gerard. He had a much more forgettable role as Stu and then a waiter on Friends.