Diddy Confuses Fans After Inviting Amy Schumer to Discussion on Social Justice Issues and Police Brutality
As reports of police brutality continue to punctuate the news cycle, Diddy has been using his platform to shed more light on the topic and come up with solutions to put a stop to the violence.
On May 27, he released a virtual episode of his show Revolt Black News where several activists discussed a string of new cases. But Amy Schumer also joined — and fans aren't sure why.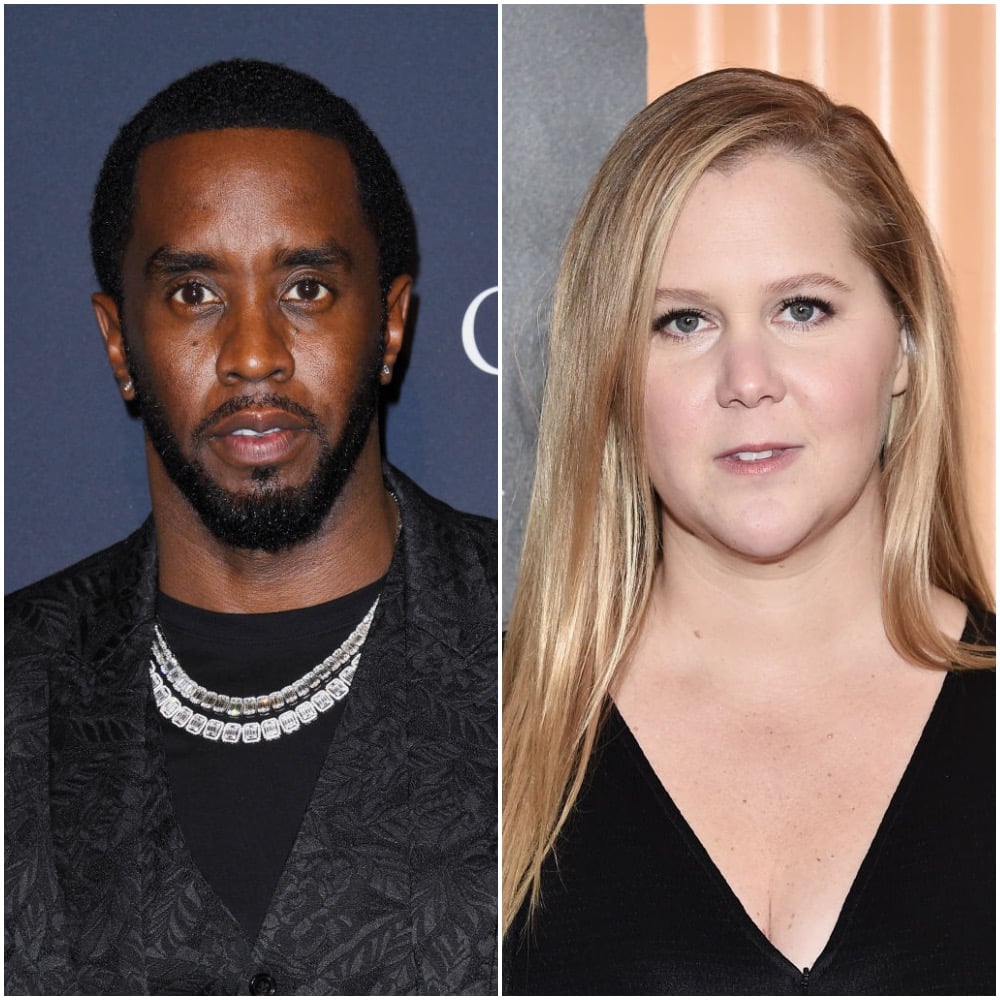 Diddy's discussion with Amy Schumer and others on police brutality and social justice issues
The chat mostly focused on the deaths of George Floyd, a Minnesota man who died on May 25 after a police officer kneeled on his neck; Kentucky resident Breonna Taylor, who was fatally shot on March 13 in what has been described as a "botched" police raid; and Ahmaud Arbery, a man from Brunswick, Georgia who was killed by two white men while jogging on Feb. 23.
Schumer, Shaun King, Tamika Mallory, and Stephen Jackson were among those who joined. But given that the program is "designed to report news from the perspective of black people, for black people," fans did not understand why the I Feel Pretty actress made an appearance.
Reactions to Amy Schumer's appearance on Diddy's show
Wondering why Diddy invited the comedian to appear on the program, fans took to social media websites such as Twitter to question the "Last Night" hitmaker.
"Who made Diddy the spokesperson for black people?" one person questioned, adding: "This n*gga invited Amy Schumer to speak on a virtual emergency black family meeting, lmao."
"Why tf is Amy Schumer there for 'the family meeting?'" asked another fan. "Does Diddy have amnesia because I still remember these tweets," they continued, sharing screenshots of controversial posts about blackface and more from the Snatched star.
"These rich n*ggas be completely out of touch," added a third person.
Others, however, defended the Bad Boy mogul, suggesting Schumer could galvanize white people through her platform and influence.
"I get people mocking Diddy for having Amy Schumer on his Zoom call. But this will never end unless you get white people whom it doesn't affect to give a sh*t. 90% percent just look the other way," read one tweet in part.
Echoing that, someone else wrote: "Yo those who are upset about Diddy having Amy Schumer on are wildin. There is empathy from the other side and when they want to have a voice ya'll want to sh*t on them? They only way to stop the divide is to have these conversations."
And for what it's worth, Schumer actually did call on people to get involved. Offering up advice to her peers, she said: "What I would say to white people is, there's this fear of the unknown and of embarrassment. Don't be afraid to ask questions or of looking stupid, because what's at stake is people's lives."
There have been plenty of other Diddy controversies in recent weeks
This news is only the latest drama in a string of controversies involving the mogul. He also faced criticism in late April after telling fans not to automatically vote for Democratic frontrunner Joe Biden. He was speaking to Naomi Campbell when he said that Biden "can't get the vote" unless he lays out a clear agenda for Black Americans.
RELATED: Fans Slam Diddy After He Tells Kylie Jenner She's An Inspiration for Women of Color
Fans felt that his remarks were irresponsible and were quick to criticize him. But it appears that he stands by what he said.
Read more: Fans Slam Diddy for Stopping Lizzo From Twerking During IG Dance Contest But Allowing Draya Michele to Do It