Diddy Just Officially Changed His Name Again: 'Welcome to the Love Era'
Diddy is known for reinventing himself, going from Puffy to Puff Daddy, to P. Diddy, to just Diddy. Now, he's revealed another name change, as he dropped his middle name for 'Love."
Is there any rapper who has gone through as many name changes as Diddy? Since breaking out in music in the early '90s, the "Last Night" rapper, who was born Sean John Combs, has repeatedly reinvented himself, going from Puffy to Puff Daddy, to P. Diddy, to just Diddy. On Monday, May 3, he revealed that he's gone through yet another change, dropping his middle name for "Love."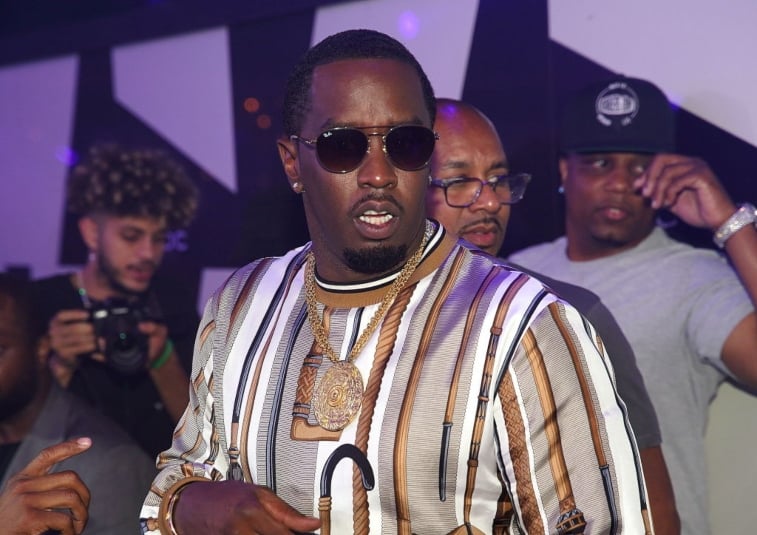 Diddy revealed his name change in a social media post
Diddy took to his Instagram page to share the update with fans, posting a photo of his driver's license that reflects the name change. "Look what I just got in the mail today… 🖤💫✨⚡️IT'S OFFICIAL!!! WELCOME TO THE LOVE ERA," he captioned the image.
Diddy, 51, also attached a separate photo showing him writing out all the names he's gone by over the years before drawing out a heart with the word "Love" inside of it.
Despite his tendency to use different monikers, fans were still surprised by this latest update. "This feels like promo…" one person wrote in his comment section, while another person said, "I hope this is a fake copy."
But Diddy pulled out the paperwork to prove it's the real deal. "Imma need y'all to take me seriously on this one!!!" he captioned a photo of his approved name change form.
The process has actually been years in the making
According to Us Weekly, Diddy submitted documents in 2019 to drop "John" from his name for "Love." The move came roughly two years after he first shared his decision to go by that moniker.
"I've been praying on this, and I decided that — I know it was risky 'cause it could come off corny to some people, like yo — I decided to change my name again," he said in a video posted online. "I'm just not who I am before. I'm something different. So my new name is Love, a.k.a. Brother Love. I will not be answering to Puffy, Diddy, Puff Daddy or any of my other monikers but Love, or Brother Love, OK?"
However, he doubled back just a couple of days later, saying he was just kidding. "Due to the overwhelming response to the media out there, and just to not wanting there to be any confusion, I was only joking. I didn't change my name," he explained in an Instagram video. "It was just part of one of my alter egos, and one of my alter egos is Love."
He continued, telling fans they had his permission to call him by any of the names he's approved. "To set the record straight, because I have a lot of press to do in the next couple weeks, you can address me by any of my older names, but if you still wanna call me Love, you can call me Love, baby. But I was only playing," he concluded.
But now, it looks like he's had a change of heart. From here on out, it's Sean Love Combs.