Diddy Made His Son's Sixteenth Birthday With a $360K Gift
Sean Combs, or Diddy, is one of the most successful rappers in the music industry. In fact, with a net worth of about $850 million, Diddy is the second richest rapper in the world, second only to Jay-Z. Diddy has accomplished this feat by making good music, but also, some good business decisions. His best business decision has to be working with Ciroc vodka, which has allowed him to make what Conor McGregor calls, "Diddy bread." This level of wealth has also allowed Diddy to take care of his family, and he, like most celebrities, know how to do that really well.
A look at Diddy's career and family
Diddy's career started in the 90s, and it has gone through a lot of changes. For example, he was involved in the East Coast-West Coast feud that ultimately claimed the lives of popular rappers like Tupac Shakur and Biggie Smalls. Then, in 2005, Diddy changed his music as well as his stage name, P Diddy. From then on, he'd be known as simply Diddy.
A few years later, in 2007, he'd start working with Ciroc, and since then, his net worth just kept growing and growing. His rap career was alive and well, too, but by then, his work with Ciroc was already starting to pay big dividends.
In any case, along the way, Diddy started a family, a big family. His first child, Justin, was born by Misa Hylton-Brim. He then had a long relationship with Kimberly Porter. Diddy adopted Porter's son from another relationship, Quincy, and the two had three kids together, a son named Christian and twin daughters named D'Lila Star and Jessie James. Diddy then had a daughter, named Chance, with another woman, Sarah Chapman.
Diddy's relationship with his kids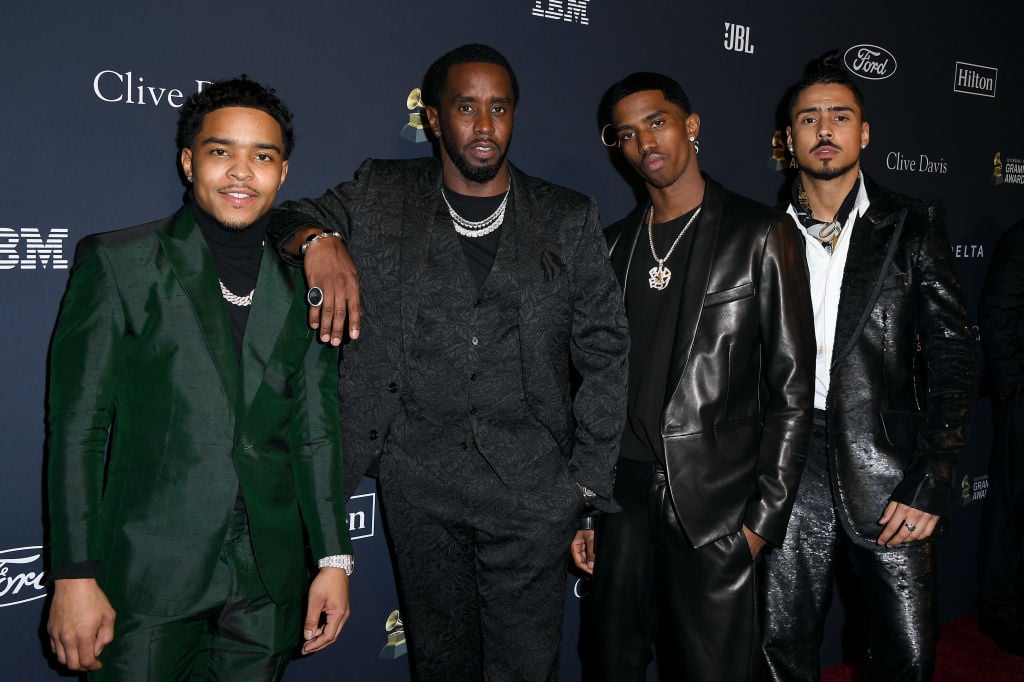 While Porter passed away in late 2018, the kids that she co-parented with Diddy remain closely connected to their father. As People reported, Quincy didn't just consider Diddy his dad, but also his teacher and his therapist.
Similarly, People said that Christian models his own music career after his dad. They are a father-son duo where Diddy is, as Christian said, the leader. Diddy is more than just the leader, though, as he's also dating Christian's ex-girlfriend. While that might be weird to many, Christian said that he's cool with it.
Diddy is also close with his twin daughters, and he will occasionally post about them on his social media. He also loves Chance too, and she, along with her twin half-sisters, often get to hang out with Diddy's famous friends, like Beyoncé and Jay-Z.
Justin, who is Diddy's oldest son, isn't forgotten, either. In fact, he's the lucky son who got a $360,000 car for his sweet sixteen.
Diddy gives his son a Maybach
As The Daily Beast reported, in the middle of the Great Recession, Diddy flexed and gave his son, Justin, a $360,000 Maybach as well as a lavish sweet sixteen party. This party was hosted at a trendy New York club and it had 1,000 guests in attendance. And of course, famous musicians, such as Trey Songz and Lil' Kim performed, while other celebrities, such as Snooki and Pauly D, were there as well.
The big gift of the night, though, was the Maybach. This was likely a 2011 Maybach 57, and this beast of a car either had a 5.5-liter V12 or a 6.0-liter V12. The 5.5-liter could get 543-hp while the 6.0-liter could get 603-hp. Either way, The Daily Beast said that it could hit 155 MPH, which is faster than a 16-year old should be going.
That said, Justin is now 26, so he's probably not driving his Maybach anymore as he has other cars in his garage.