Diddy on Fatherhood Since Kim Porter's Death: 'I Was Like a Part-Time Father'
Losing a loved one isn't easy, but in the case of celebrity deaths, things are public. It can be difficult to grieve truly. When it came to Diddy losing his longtime love and friend Kim Porter, his grief was overwhelming. Having to focus on raising their children without her also magnified things. He says he had to jump into full-time fatherhood after her passing.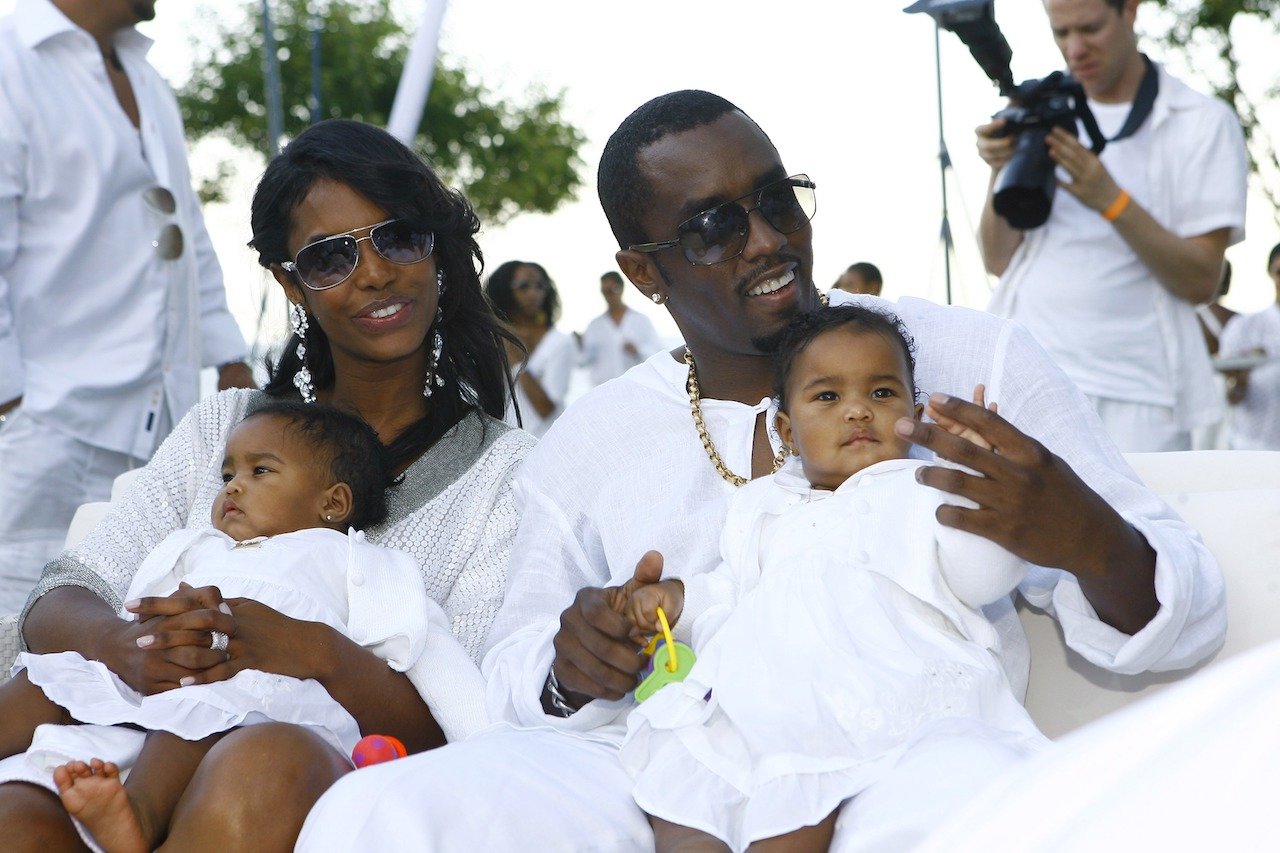 Diddy explains how fatherhood changed after losing Kim Porter
Porter died unexpectedly in 2018. She was 47-years-old. An autopsy later revealed that Porter died from complications due to pneumonia. 
Together, Porter and Diddy share three children: a son Christian, and twin daughters, Jessie and D'Lila. He also raised Porter's son Quincy from a previous relationship. The twins were just 11-years-old when Porter died. Diddy immediately took on the role of a 24/7 dad.
In a recent interview on City Girls member Yung Miami's new podcast Caresha Please, Diddy opens up about making the transition. "Fatherhood has been really, really real because I was like a part-time father. Kim and Sarah and everybody had everything held down, and then just losing Kim, it was just like [in a snap] I was a full-time father. My life is really like going crazy right now. It's really, really real going from just being on a road to having to raise three girls, and I've never been in this situation."
Diddy also has a daughter the same age as his twins with Porter named Chance. "I guess God hit me with karma three times," he joked. "I got three girls turning 16."
How he says he handled his grief
Understandably, Diddy was devastated by Porter's death. "At first, I cried for like three months straight. I would just walk around crying," he admitted. "Just all the time, and it just hurt so bad. I was not moving, I had isolated myself. It was rough. I really could not control crying, and I would be anywhere, and any memory would just get me and really break me down.
Through time and relying on his faith, he says things have gotten easier. "But as time went on, and I had to deal with the reality and prayer and God and talking to God is what really got me through it," he said. "I had a wonderful life and time with Kim and have beautiful kids, and I'm just the luckiest man in the world, and to even have had the experience to have her in my life [is what I focus on]. It's a daily thing, but I am back on my feet, and I'm ready to love again.
He's been open about feeling that Kim Porter was the one that got away
Diddy and Porter's relationship and subsequent friendship spanned decades. Since her passing, he's admitted that he wishes he would have taken their romance more seriously and made a true commitment in terms of marriage. 
When speaking with Fat Joe, during an Instagram live, he sent a warning to men who play with love. Diddy said:
This is a special announcement for all the players and playboys. When you find that one, don't be playing around with it because it's rare for someone who's going to understand you, be there for you unconditionally. Sometimes, you can be in the game getting hot, and you just wanna experience everything. I definitely, as a man, feel like I f**ked up on that. I feel like she was the one for me and I played around thinking that I'm running things – God is running things, and he changed me as a man to be able to really appreciate love.
The Bad Boy Records founder also showed off a monument he had built in Porter's honor in the middle of a rose garden at his home that he purchased a few years before her death. He explained that he had it built after returning from a spiritual retreat, and now, since she's passed, it has more of a special meaning. 
RELATED: Diddy Lists Ex Kim Porter's Mansion For Sale 3 Years After Her Sudden Death